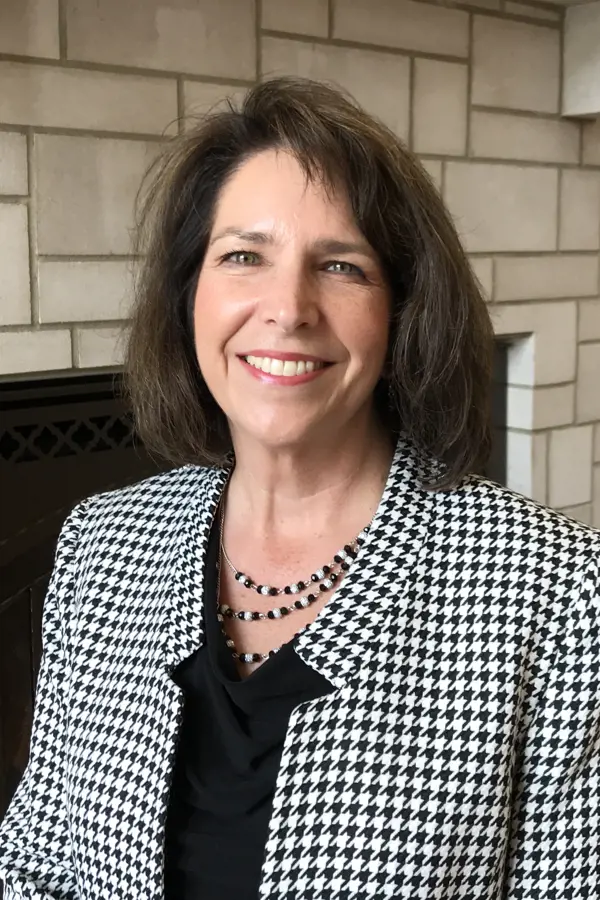 USI names Carey dean of the Romain College of Business
Dr. Catherine (Cathy) Carey has accepted the position of dean of the Romain College of Business at the University of Southern Indiana. The announcement was made Monday, May 20 by Dr. Mohammed Khayum, USI provost, and is effective Monday, July 1. Carey will succeed Khayum as dean, who served in the position for 12 years before being named provost in 2018, and Dr. Brian McGuire, professor of accounting, who served as interim dean from 2018-2019.
"Dr. Carey has demonstrated success in effectively executing a range of strategic initiatives, dedication to designing high-quality educational experiences for students and steadfast support of the professional and intellectual development of faculty," said Khayum. "I am looking forward to her contributions to our University."
Carey has served as the interim dean of the Gordon Ford College of Business at Western Kentucky University since July 2018. She joined the WKU faculty in 1992 as assistant professor of economics, was promoted to associate professor in 1998 and professor in 2008, and served as chair of the WKU Department of Economics from 2012-2018. Additionally, Carey served as director of the WKU Center for Applied Economics.
"I am delighted and honored to be joining the leadership team, faculty and staff at USI," said Carey. "The Romain College of Business is poised for additional growth in both its graduate and undergraduate programs and its AACSB dual-accreditation in business and accounting exemplifies the world class education that its students are already receiving. Together, we will build upon this tradition of distinction and innovation in business programs and entrepreneurship initiatives that prepare students for the careers of today and for those yet to come."
As an administrator at WKU, Carey has overseen multiple hiring searches, instituted recruiting initiatives for high school students, led both college and departmental fundraising efforts and built new academic programs and opportunities for both students and faculty. She has been published in multiple peer-reviewed academic journals and served as program chair and president of the Kentucky Economic Association.
In addition to her service as an administrator and academic, Carey has presented on economic issues to the Bowling Green Chamber of Commerce, Glasgow and Warren County Rotary Clubs, the board of the Kentucky Division of Financial Institutions and the Kentucky Economic Association. She was named a Dugas Family Professor by WKU in 2017, and is the recipient of multiple grants and awards for her leadership, research and expertise. She holds a bachelor's degree in business and economics, and both master's and doctoral degrees in economics, all from the University of Kentucky.
The Romain College of Business, one of four colleges at USI, is AACSB-accredited for both its business and accounting undergraduate and graduate programs, a distinction shared by only select accredited institutions. The college offers 8 bachelor's degree programs, 11 minors and a Masters of Business Administration program that is available in traditional and accelerated, online formats. For more information, visit the Romain College's website at USI.edu/business.