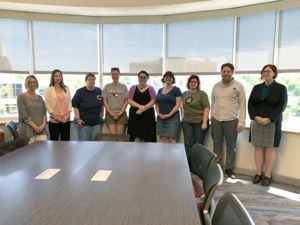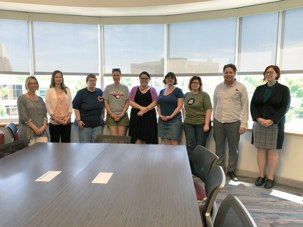 Eight College of Liberal Arts faculty members representing six departments recently spent a week focusing on their own personal projects during a new, on-campus working retreat organized by Dr. Amy Montz, associate professor of English.
"[It] was inspired by some faculty friends who do writing retreats with grad school friends or off campus," Montz said. "I wanted to bring faculty from the entire college together and share our work, to promote co-working and collaboration."
Montz says the retreat proved productive for all participants who, in addition to making progress on reading, writing and data sorting, were also able to gain insight from colleagues. "We had co-eating spaces to share lunch, a meeting at the end of the day to discuss our work and co-writing spaces in the library where we could work together. We really supported each other through this retreat," she said.
College of Liberal Arts departments represented at the working retreat were English, Psychology, Social Work, History, Communications and Gender Studies.