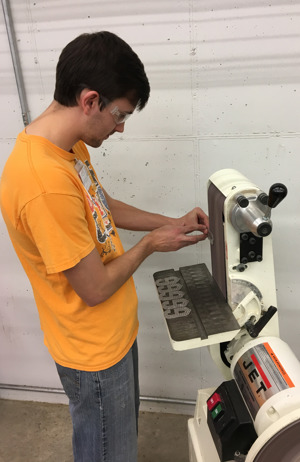 A great idea can only go so far without the right people—and if Steven Stump doesn't know the right people already, he'll find them. "I've not met every instructor on campus, but I am trying my best… to introduce myself to everybody," he says.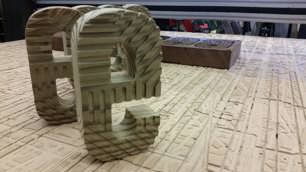 Those connections are critical to Stump's work as assistant director of USI's Center for Applied Research (CAR). He's a business-minded matchmaker, building successful partnerships between the local community and the University. "It can be lab equipment, it can be knowledge and expertise," he explains. "If someone on USI's campus knows how to do it [a community project], I want to get those folks in the same room talking to each other."
That's what happened when Stump was approached by Marianne Cox last fall. Cox had a concept—a product to promote the "E is for Everyone" brand—but didn't know how to produce it. "Engineering was the obvious connection," Stump recalls.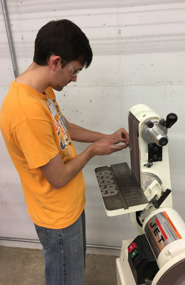 He brought in Dr. Art Chlebowski, assistant professor of engineering, and student technicians from the Applied Engineering Center for a brainstorming session. It took a few months, but eventually the team transformed a 2D digital sketch into two items that fit Cox's vision: four-inch stainless steel and brass ornaments and larger 3D wooden "E" decorations. Cox got the products she wanted, and three USI students walked away with valuable experience.
"I gained insight into each part of the process, from design to completion," Jesse Derrington II '19, engineering, says about his work with the AEC and the Center for Applied Research. "This includes material and process selection, design revisions, sourcing, machining, assembling, troubleshooting and finishing. I also learned better communication techniques within the workplace."
Both Derrington and Logan Elpers '20, engineering, credit projects like this with helping them in their current jobs—Derrington as an engineer at NSWC Crane and Elpers as an engineering intern at BWXT in Mt. Vernon, Indiana. "It means a lot to employers if they can look at a resume and see a candidate has experience doing engineering work," Elpers says. "My work with the Center for Applied Research has definitely benefited me…. It is as close to real-world experience as you are going to find while at USI."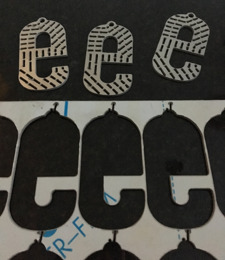 Engineering students, while often called upon for their 3D design, prototyping and fabrication skills, aren't the only ones who assist the Center for Applied Research. Stump relies on students and faculty experts from each of USI's four colleges to help with technical support, research projects, economic development and business solutions—sometimes for businesses and organizations, other times for individuals, like Marianne Cox. "I have a good, diverse group of faculty members on campus who are always willing to help, always willing to participate, are oftentimes coming to me asking if I have anything that they can do, just because they want the chance to get involved," Stump says.  
Plus, it's a paying gig—with minimal paperwork. CAR provides stipends for faculty and student workers, and Stump takes care of the contracts.
Whether it's a small, short-term project or something much more complex, helping community members overcome obstacles keeps Stump motivated to make the next connection. "When you can deliver that finished product, whatever it may be, there's always a very strong sense of gratitude from the client," he says. "It's usually something along the lines of, 'We tried to figure this out on our own, we couldn't get it solved by ourselves and USI had the right people that could help us figure it out.'"
Interested in partnering with the Center for Applied Research? Contact Steven Stump at ststump@usi.edu or 812-228-5094.