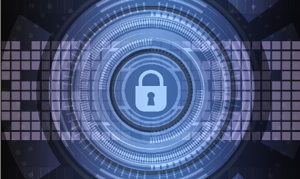 According to a 2019 survey conducted by Small Business Trends, almost half of all cyber-attacks that occur on a daily basis affect small businesses. Of the targeted small businesses, 60 percent closed within six months due to the financial burden.

No matter the size of a business, the scope of online transactions, data storage and communications make everybody a target of cyber threat.
The University of Southern Indiana is bringing cybersecurity information and resources to the tristate region from 8 a.m. to 5 p.m. Thursday, March 19 at the Southwest Indiana Cyber Conference, to be held at USI's Griffin Center. The conference is $119 for the public to attend and $69 for current USI students.

The conference provides an opportunity for discussion on security, assurance and privacy that improves the understanding of current threats in the tri-state region and at the national level, and encourage future dialogues related to cybersecurity.
"As Internet of Things devices expand rapidly across all industries, and the use of cloud services surges, we see an increase in cyber-related incidents such as data breaches, hacking and infrastructure tampering," said Dr. Gabriela Mustata Wilson, associate professor of Health Informatics. "All businesses, in particular small businesses, become very vulnerable to these threats due to the lack of cybersecurity awareness, which poses a threat to their profitability, cash flow, and reputation."
The following Indiana state leaders on cybersecurity will give the presentations discussing current state initiatives, legislation and resources available to small businesses relating to cybersecurity:
Steven Cox, Executive Director, Indiana Executive Council on Cybersecurity (IECC)
Chetrice Mosely, Cybersecurity Program Director at Indiana Office of Technology & Indiana Department of Homeland Security
Brian Sacks, Chief Information Security Officer (IoT, CISO), Indiana Office of Technology
Colonel Jeffrey Hackett, Indiana National Guard
Additionally, keynote speaker, Microsoft's Tony Sims, will discuss topics of cloud security and how small businesses can protect their data from theft, leakage or deletion. Jason Ortiz, senior integration software engineer at Pondurance, will also touch on the Internet of Things and how to protect your internet-enabled devices connected on wireless networks.
The conference will conclude with a panel discussion featuring local and regional companies discussing their organization's cybersecurity priorities, cyber readiness, best practices and response to cybersecurity incidents. The following individuals and companies will participate in the panel.
Moderator, Eric Flick, Director of the Board, InfraGard
Nick Sturgeon, Director of Information Security, IU Health and IU School of Medicine.
Brian Toevs, Financial Services Sector Chief, CISO & Professor
Corey Ainscough, Director of Information Security, Keller Schroeder
J.W. Johnston, AVP Infrastructure & Support, Shoe Carnival, Inc.
Rachel Perry, VP/Director of Information Security), One Main Financial
Registration is available online or by calling USI Outreach and Engagement at 812-464-1989. More information is available at USI.edu/cybercon.