2020 Insight Survey deadline approaching
2020 Insight Survey deadline approaching
3/4/2020 |
University Communications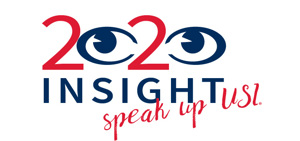 The deadline to complete the 2020 Insight Survey initiated by USI's Equity, Diversity and Inclusion Council (EDIC) is Monday, March 9. Employees and students who have not yet completed the survey should check their email for a link.
USI needs this input to better understand how members of the University interact with and relate to each other on a daily basis. 
The anonymous survey is being administered by an independent organization and should take 15 minutes or less to complete. USI will receive the results and share the data with the campus community.
As of February 28, 54% of employees and 27% of students had completed the survey.
Everyone who completes the survey will receive $3 in Flex Money to be added to their Eagle Access Card.