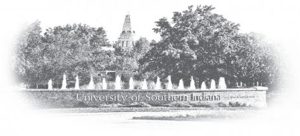 The University of Southern Indiana Alumni Association honored the founding figures of the institution and recognized its three highest award winners at its annual Founders' Day Celebration on Wednesday, September 16.
"More than a half century ago, an institution of public higher education in Southwestern Indiana was the dream of many business and community leaders," said Ronald S. Rochon, USI President. "It's difficult today to imagine what this community and this region would be like without USI.  It took the perseverance of many people to make this dream a reality."
View a recording of the event in its entirety
The event, which was held virtually, featured remarks from Rochon, a tribute to USI founders delivered by Anna Ardelean '22, who won the Alumni Association's Founders' Day Essay Contest, and the presentation of the Association's three major awards: the Alumni Service Award, the Honorary Alumni Award and the Faculty Recognition Award.
Alumni Service Award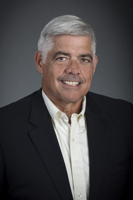 The 2020 recipient of the USI Alumni Service Award is Jeffrey L. Wilmes '81. Wilmes graduated from USI with a degree in accounting and almost immediately began serving as a volunteer with the Athletics Department, keeping statistics during basketball games. In the years since, he has continued to serve USI in a wide variety of ways, including as Varsity Club Board of Directors chair during 2019-2020.
Wilmes's contributions to USI extend across campus – he is the current chair of the Audit Committee of the USI Foundation Board of Directors, has served on the Romain College of Business Accounting Circle and as a leader and advisor on both of the USI Foundation capital campaigns. He was recognized with the Romain College of Business Distinguished Accountant Award in 2009. Additionally, Wilmes is a finance committee member for the United Way of Southwestern Indiana, serves on the Evansville ReStore Board of Advisors as well as the Aline and Edgar Igleheart Foundation Board. Wilmes retired in 2018 after spending his career as an accountant at BKD, LLP. He and Laurie have four children, including two USI alumni, and are longtime USI basketball season ticket holders.
Honorary Alumni Award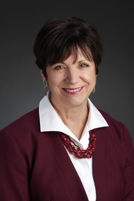 Heidi Gregori-Gahan, USI Associate Provost Emerita for International Programs, is the 2020 Honorary Alumni Award recipient. Gregori-Gahan retired in May after a 40-year career in international education, including 22 years spent at USI leading the Center for International Programs, and has built a resounding legacy of support, inclusion and advocacy for students both on campus and studying abroad.
Under the leadership of "Mama Heidi," as she is known by international students at USI throughout the years, the Center for International Programs has expanded to incorporate an Intensive English Program and several student leadership and involvement organizations, as well as built key partnerships with governments and non-government organizations in various regions of the world. Gregori-Gahan also has held several leadership positions in national and international associations and organizations for international education and is widely recognized for advancing the goals of international education and exchange.
Faculty Recognition Award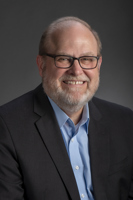 The 2020 Faculty Recognition Award was presented to Dr. Ernest H. Hall, Jr., Professor of Management. Hall joined the USI faculty in 1992 as director of the Small Business Institute, and over the course of his tenure has served as chair of the Management and Marketing Department, director of the Master of Business Administration (MBA) Program and associate dean of the Romain College of Business. As the director of the MBA Program, he played a key role in laying the foundation for the launch of USI's highly successful online MBA Program.
Hall is seen by his colleagues as an accomplished and professional role model, who displays transparency, fairness, integrity and commitment. As a teacher, his commitment to and mentorship of both undergraduate and graduate students strengthens and serves as a positive example to faculty and students alike. In recognition of his achievements in teaching, scholarship and service to the University, Hall was named the recipient of the 2019 USI Distinguished Professor Award at the 2019 Faculty Convocation.