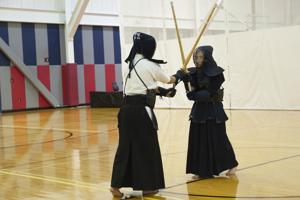 By Mike Durchholz '21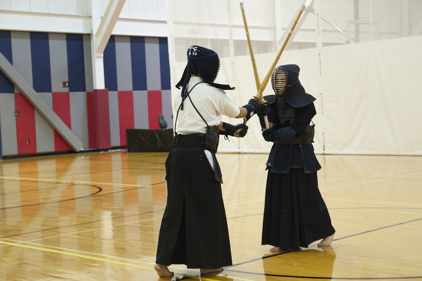 The Recreation, Fitness and Wellness Center isn't just home to cardio equipment, weights and rock climbing. In September, the RFWC hosted a traditional Kendo demonstration by the University's Japanese Club. The Culture Night event was coordinated by the Center for International Programs.
Kendo is a Japanese form of martial arts in which two competitors strike each other with bamboo swords known as "shinai" while wearing protective armor. The first competitor to two points wins. A point is scored by striking the armor on an opponent's head, wrist, torso or throat.
Despite the competition involved, Kendo is not considered a sport. Instead, the training focuses on building character. "The purpose [of Kendo] is not just improving skills as a player to win. The biggest difference is learning manners to behave respectfully towards others," said Erina Tamura M'21, a second language acquisition, policy and culture major, and member of the Japanese Club. "Both the practice and match start with Rei (bowing to each other) and end with Rei as a show of respect to your opponent."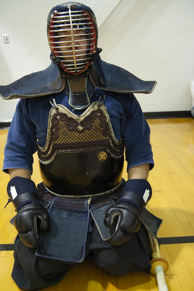 Tamura was drawn to Kendo during elementary school in Japan. "Practice was so hard for me, I struggled keeping up with my teammate, but I then improved my skills," she said.
She credits Kendo with improving her mental and physical strength, helping her become the head of student council at her junior high school and influencing her decision to study abroad in the United States. "My coach told me to be strong as a player and a person. The important thing is not only practice, but also how you spend your daily life, because your life will shape your character," she added. "Through Kendo, I would say I became a person who would not give up something that I want to achieve, I treat others equally and respectfully and challenge myself."
Tamura believes sharing international cultures at USI is important. "Although Asian students are a minority group currently, the number of international students will increase, and that means there will be more interactions between them and American people in and out of classrooms. Getting to know each other, we will be able to lower the cultural barrier and live together with respect," she said.