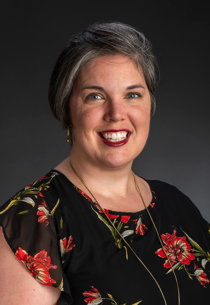 The University of Southern Indiana Pott College of Science, Engineering, and Education will host a presentation by Dr. Susan Ely, Assistant Professor of Engineering, at Noon Thursday, April 8 via Zoom. Ely's presentation, "Increasing Engagement with Diversity in Engineering Students," is part of the Pott College Equity, Diversity and Inclusion Colloquium Series and is free and open to the public.
Numerous studies document the benefit of having a diverse workforce and studies have shown increased diversity leads to higher levels of teamwork, quality of work and higher levels of productivity in the workplace. In her presentation, Ely examines the effectiveness of integrating multicultural studies in an engineering class to increase the diversity awareness of engineering students, and shares which types of socio-cultural barriers were most impactful in students considering diversity in engineering.
Ely, who joined the USI faculty in 2019, primarily researches the retention and support of women in engineering programs, including encouragement of diverse thinking in engineering curriculum, peer mentorship, self-efficacy and removal of barriers to completion and persistence. She holds a bachelor's degree in engineering from Rutgers University and a master's degree in Industrial Technology and a doctoral degree in Supply Chain Management from Purdue University.
To register for the webinar, visit https://usi.zoom.us/j/96521557196. For more information, please contact Dr. Glenna Bower, Associate Dean of the Pott College, at gbower@usi.edu.