Geriatrics Workforce Enhancement Program (GWEP) internship program
Geriatrics Workforce Enhancement Program (GWEP) internship program
3/9/2021 |
University Communications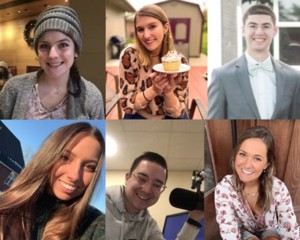 The Geriatrics Workforce Enhancement Program (GWEP) is a five-year project that focuses on improving health outcomes for older adults in underserved communities of southwest Indiana by developing a workforce to maximize patient and family engagement and integrate geriatrics into primary care. One of the objectives for GWEP is to educate USI students about aging in various types of care settings such as the MINKA and Dementia Friendly Communities, and this is done through the GWEP's internship program that welcomes students from a variety of disciplines.
Read on to learn more about the current interns and the role they play in the internship program.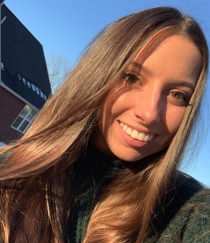 Heather Harshaw
Heather is a health informatics and information management major. She first began her work with the GWEP in the 2020 Fall Semester. The GWEP appealed to Heather's interests as someone who wanted to expand her knowledge in telehealth, technology and the aging communities. Heather's responsibilities in the GWEP include creating simulations and standardized patient profiles for GWEP associates to use in the future. In her free time, Heather enjoys spending time with friends and family and getting out of the house to try new things.
---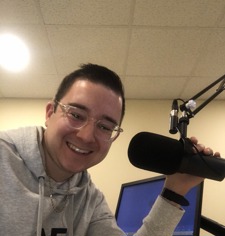 Kane Jones
Kane is a radio and television major, and he is in charge of the GWEP podcast. He started at the GWEP at the beginning of February. Kane applied because of his interest in podcasts. While working in the GWEP, he has helped create the format of the new podcast and the week-by-week logistics. Kane hopes to learn more about aging-in-place while furthering his organizational skills through the program. In his free time, he plays percussion instruments and the piano.
---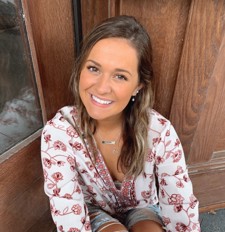 Maddie Moore
Maddie is a marketing major and has worked in the marketing sector of the GWEP for a little over a month. Maddie was drawn to the GWEP internship because she knew she would be working with both marketing and social media. In her position, Maddie is responsible for organizing the Dementia Friendly Community (DFC) initiatives and event planning. Working in the DFC's, she has learned more about dementia and how important it is for others to educate themselves on the matter to all be more accepting. In her free time, Maddie likes to spend time with family and friends, watch movies and do outdoor activities.
---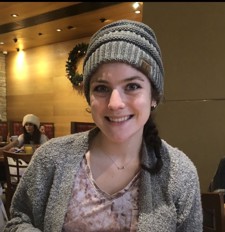 Madeline Menke
Madeline is a health services major specializing in gerontology. The GWEP was the perfect choice for her since she already has an understanding about the aging population thanks to her degree type. Madeline has been with the GWEP since January of this year, and she handles technology assessment and market research. A big part of her role has been working on the hardscape/landscape project for MINKA which involves garden therapy. Outside of work, Madeline likes spending time with family and friends, reading, cooking and baking.
---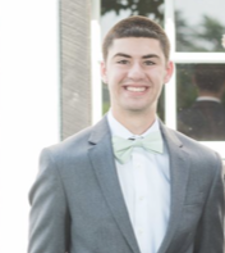 Thomas Engels
Thomas is a marketing major with a minor in public relations and advertising. He started working at the GWEP during the Spring Semester. Thomas applied because his mom is a nurse, and he is interested in the concept of aging-in-place. In his position at the GWEP, he is in charge of creating a baseline for multiple marketing tools. These platforms include a marketing plan, newsletter, creating a logo, starting social media accounts and working to expand and diversify the advisory board. In his free time, Thomas likes to run long distance, play tennis and enjoy nature.
---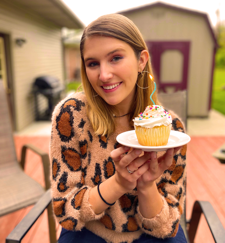 Leah Flake
Leah is a public relations and advertising major minoring in Spanish and public health. She applied because she wants to work in public relations healthcare once she graduates, and this was the perfect stepping stone toward that goal. In her position in the GWEP, Leah writes articles for the newsletter and other platforms. In her free time, she enjoys working out at Orange Theory Fitness, making art, dancing and hanging out with friends and family.
---
For more information about the USI Geriatrics Workforce Enhancement Program, visit USI.edu/gwep.
Written by Leah Flake