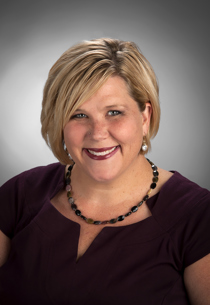 The University of Southern Indiana Pott College of Science, Engineering, and Education will host "Amplifying your Students' Unique Voice: Assignments, Assessments, and Attending to Communication," a presentation by Assistant Professor of Teacher Education Dr. Joy Howard, at Noon Thursday, March 11 as part of its Equity, Diversity, and Inclusion Spring Colloquium Series. The presentation will be hosted on Zoom and is free and open to the USI Community and the public.
In her presentation, Howard will talk about designing a class with purpose at the forefront of decision-making and instructional choices. In particular, she will provide examples of assignment variation, building unique and interesting assessments that have meaning for students and are actually engaging to grade, and attending to the community of learners that teachers have in each class through intentional activities throughout the semester.  
Howard's work utilizes critical race frameworks to interrogate issues of race and racism in education broadly, and to make sense of the educational experiences of Black mixed-race students more specifically. She has partnered with the Evansville community in several community engaged research projects and is working with a team of Ed.D. students on a CPAR project to examine the school prison nexus. As an instructor, she is invested in student choice and critical thinking. Howard holds a bachelor's degree in elementary education from Winthrop University, a master's degree in Policy Studies in Language and Cross Cultural Education from San Diego State University, and a doctoral degree in Foundations in Educations with a certificate in Women and Gender Studies from the University of South Carolina.
To join the webinar, visit the event page on the USI Events Calendar. For more information about the Colloquium Series, contact Dr. Glenna Bower, Associate Dean of the Pott College of Science, Engineering, and Education, at gbower@usi.edu.