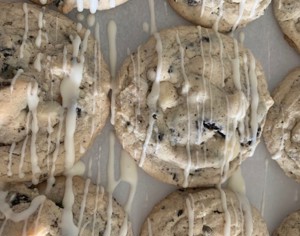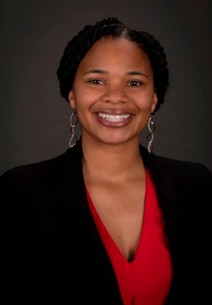 Though she wouldn't dare let a cake of that condition leave her door now, Brandi Neal, Post-Doctoral Fellow, is glad she delivered that "amateur" strawberry cake, topped with fresh strawberries and swirls of icing, to a friend who worked at a barbershop.  
She always said she had no artistic ability, but Neal quickly found her artistic niche when she began using her baking skills to create delicious, eye-catching art for Bombshell Bakes, named after that inspiring experience at the barbershop. "By dropping off that cake, I received some exposure, and people started asking if I did baking as a business," Neal reflects. "At the time, I didn't, and I hadn't thought about it until then." 
Every time Neal cracks an egg in the kitchen now, she can't help but think about one of her favorite, and earliest, baking memories with her aunt. As a little girl, Neal was assisting her aunt in the kitchen as she prepared her famous lemon bars. "It wasn't my first time cracking an egg, but I wasn't experienced in that area," she says. "I cracked the egg to put into the mix, and the egg went everywhere but the bowl – the counter, the floor, my hands. My aunt didn't get upset, instead, she just laughed, made me clean it up and showed me how to properly crack an egg."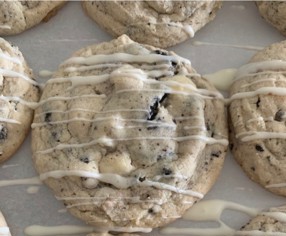 Two years since Bombshell Bakes' first bake in 2019, and egg-cracking mastered, Neal has baked thousands of cookies, countless pies, custom cakes, cheesecakes, cupcakes and more. In any given weekend, or if prepping for an event, she'll bake at least 600 cookies. Her best-selling is her cookies and cream one, which she makes from her self-developed recipe. About 90% of Neal's recipes are self-developed, and she enjoys the trial-and-error style of baking because it allows her to perfect and differentiate her recipes.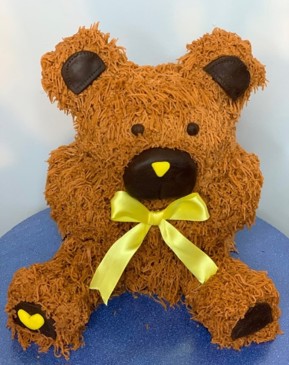 Bombshell Bakes is currently a one-woman-show, with Neal being the lone baker, but she says she'll soon trust someone else enough with her recipes for some help in the kitchen. She currently sells Bombshell Bakes products online, at pop-up shops around the community and at select local businesses, but she hopes to expand her baking skills to retail, or even a food truck, in the future.  
As Bombshell Bakes continues to develop new, mouth-watering offerings (self-decorating cookie kits, holiday-themed cakes and more) to put itself a level above the baking competition in the area, one thing's for sure: Neal's products will always be made to the highest quality with her own unique touch learned from past experiences. And though she isn't super proud of that first strawberry cake she delivered to her friend at the barbershop, she's thankful the imperfect treat led to finding her artistic ability.