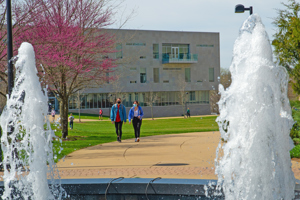 The phrase "Title IX" may conjure up thoughts of equality in sports for women, but in reality, USI's Title IX Office is about far more than that.
"The Title IX Office is charged with responding to all incidents of sexual misconduct that occur on the USI Campus and administering the internal grievance process," says Carrie Lynn, Title IX Coordinator.
It also goes beyond the task of responding as well – at its core, the Title IX Office is about serving the students and employees on campus with support. The staff is trained on how to provide support to both victims and survivors as well as alleged perpetrators of incidents of sexual misconduct.
"Sexual assault is an important issue that affects everyone associated with our University. It is estimated that one in five female college students is sexually assaulted, so chances are you know someone who has experienced a sexual assault," said Lynn.
She also pointed out that along with the Title IX Office, students and employees can also turn to Public Safety, the Counseling Center and the Dean of Students Office as options for help and guidance.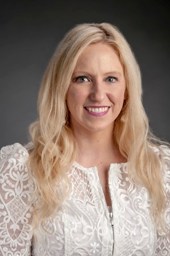 As April is Sexual Assault Awareness Month, we posed some questions to Carrie Lynn about the Title IX Office andsexual assault. More information about all the topics discussed and more can be found on the Title IX website.
How can the Title IX Office help me understand the University's process with sexual misconduct or harassment complaints?
Our website has a lot of important information related to the internal complaint process, and we are willing and available to meet with anyone interested in learning more at any time.
Additionally, we are in the process of making new updates to our website, which will include an FAQ section and several flow charts to better explain the process.
I've heard so many different things about what sexual assault is – what are some myths about sexual assault?
There are a number of common myths about sexual assault that are still prevalent today. One is that only women are victims of sexual assault. However, those who experience sexual assault can be of any sex, gender or sexual orientation.
We believe about three percent of American men have experienced an attempted or completed sexual assault. We also believe that 47% of transgender individuals have experienced sexual assault at some point.
For more information on myths and truths related to sexual assault, visit the USI Title IX website.
How can I help someone who has come to me after being assaulted?
First, you need to make sure that the person is not in any immediate danger or threat of harm. Second, you should ask them if they need any immediate medical attention. If the answers to the first two questions are "no," then you can proceed with asking them what they need and try to assist them going forward.
Some assault victims may just want you to listen, and others may want to know their options for reporting. The important thing is for the victim to feel believed and safe.
What resources does the Title IX Office offer to help?
The Title IX Office offers a number of supportive measures to individuals who have experienced sexual harassment. Examples include referrals to counseling and community resources, no-contact letters, academic support, housing changes and other accommodations.
For more information about Title IX or to talk about an assault, contact Carrie Lynn at 812-464-1703 or cnlynn@usi.edu.