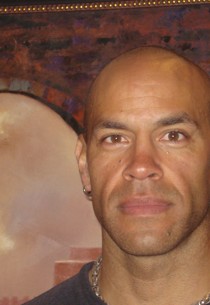 The University of Southern Indiana College of Liberal Arts welcomes Luther College Professor of Africana Studies, Dr. Novian Whitsitt, for a talk on the famed writer and social critic, James Baldwin. The lecture will be held at 5:00 p.m. Thursday, April 22, 2021 via Zoom Webinar.
Whitsitt's talk will explore James Baldwin's work, examine his retrospective assessment of the country's insoluble racial climate, and consider solutions for moving forward.  His "post-movement" musings certainly help us address our current feelings of social confusion and frustrations as we encounter a society at odds in its political aspirations.
Whitsitt is particularly interested in gender analysis of African, Caribbean, and African-American literature. Some of his course topics include African American Literature, North American Slave Narrative, and Literature of the African Peoples.  Currently, he is working on editing an anthology of Black American intellectual thought, one that bridges the boundaries of political commentary, academic research, and creative literary works in different media forms.  The anthology attempts to break down artificial distinctions between such genres, and a commitment to social change stands as the single common denominator uniting chosen works. 
The webinar is open to the public and can be accessed at https://usi.zoom.us/j/95562810364. Questions about the presentation can be directed to Dr. Sakina Hughes, Associate Professor of History and Director of Africana Studies, at 812-465-1224 or shughes1@usi.edu.