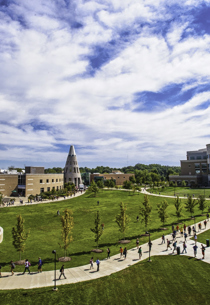 Spring is a busy time on the campus of University of Southern Indiana—while everyone is working hard as the end of the semester approaches, plans begin to come together for the annual Commencement ceremonies honoring our new graduates. In the rush of things, University Communications talked with five Spring 2022 graduates about their upcoming plans after USI.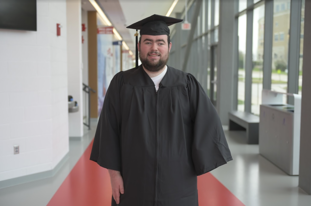 Elijah Laine
"Hello, my name is Elijah Laine, and I'm an upcoming graduate here at USI. My degree will be in communication studies and non-profit administration. My overall plan after graduation is to work for a non-profit organization, advocating for people with disabilities. My goal is to bridge the gap between people with disabilities and people without disabilities to make the world more inclusive for all."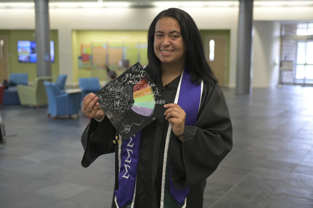 Alexis Osgerby
"Hi my name is Alexis, and I am set to graduate this May. I am a psychology major. After graduation, I'm going to be starting my master's program through Arizona State University to get my MS in forensic psychology, and I'll be moving back home to Chicago to become a case manager."
Carolyn Kriegshauser
"Hello, my name is Carolyn Kriegshauser, and I'm graduating with my master's in occupational therapy. My plans after graduation are to become an occupational therapist and provide OT in a variety of different settings and hopefully improve individuals' quality of life."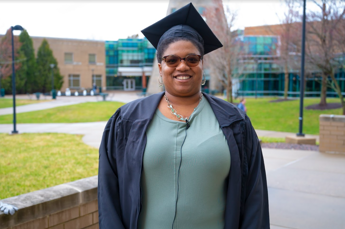 Faith Griffin
"Hello, my name is Faith Griffin, and I'm an individual studies major in the College of Liberal Arts here at USI. As soon as a graduate this year, I'm going to continue to be a Special Education Power Professional at my alma mater, Harrison High School. As I continue to be a Power Professional I hope to continue my education by pursuing my master's in special education."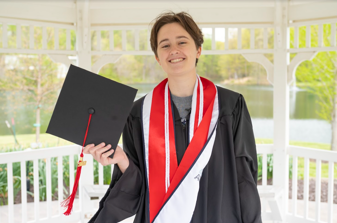 Josi Barscz
"Hi my name is Josi Barscz. I'll be graduating this May with a Bachelor of Science in biochemistry and minors in Spanish studies and public health. I'll be attending medical school this fall at Des Moines University in Iowa."