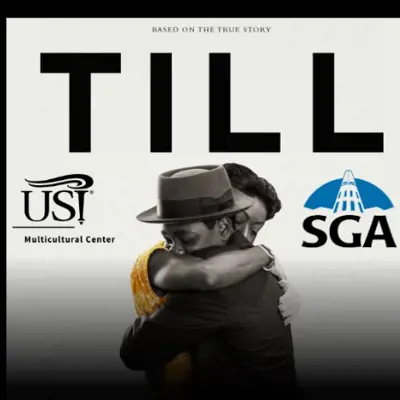 USI to show Till film, host virtual Q&A with Emmy-nominated writer
The University of Southern Indiana Multicultural Center, in partnership with the USI Student Government Association, will host a showing of Till at 5:30 p.m. Monday, March 20 in Forum I, located in the Wright Administration Building. The event is open to the public at no charge, and light refreshments will be provided. 
Keith Beauchamp, Emmy-nominated documentary filmmaker and writer for Till, who spoke on campus as part of USI's annual Martin Luther King, Jr. Memorial Celebration in January, will participate in a virtual Q&A with audience members directly following the film. 
Till follows the true story of Mamie Till-Mobley's determination to find justice for her 14-year-old son, Emmett Till, who was brutally lynched in 1955 while visiting family in Mississippi. The brutality of his murder and the fact that his killers were acquitted drew attention to the long history of violent persecution of Black Americans in the United States, and Emmett Till posthumously became an icon of the civil rights movement.   
"I think it's important that students take the opportunity to see this film, because as much as people hear or say the name Emmett Till, there are still many that don't know his story," says Deonte Turnley, Multicultural Center Program Advisor. "This film is special in the sense that not only does it tell his story, but it tells it from the perspective of his mother who fought so hard to get justice for his lynching." 
For more information, email Turnley or call 812-465-7032.