Complete in as Few as 14 Months
Transfer Credits From Other Accredited Schools
Earn Credit for Prior Learning
Transform Your Future With Our RN to Bachelor's Degree in Nursing.
Take the next step in your health care career by earning a Bachelor of Science in Nursing (BSN) degree from the University of Southern Indiana. Unlike many other nursing BSN programs in Indiana and beyond, USI's 100% online program is designed for working professionals like you, allowing you to take classes that fit your schedule. Our convenient eight-week classes allow you to continue working. You can earn your nursing RN to BSN degree online and graduate in as little as 14 months.
USI's RN to BSN degree online focuses on creative problem-solving and critical thinking skills. Your classes include real-world topics like global health and evidence-based practices. When you graduate from our nursing BSN program, you'll be well-prepared for nursing leadership positions or graduate school.
USI offers one of the most affordable BSN programs in Indiana, whether you are a resident or non-resident of Indiana. Take advantage of our generous grants and scholarships for nursing students, saving you even more money. You may transfer all your previous college credits from a regionally accredited institution and apply them toward your RN to BSN degree online — a fantastic way to save time and money!
We know you're a busy working professional. That's why you determine when and where you take classes with our flexible online schedule. Each class lasts eight weeks, and with just 30 students in each class, you can expect personalized attention.
The admission requirements for our nursing RN to BSN program include completion of an associate degree or diploma program in nursing from an accredited community college or university.
What Can You Do With Our RN to Bachelor's Degree in Nursing?
If you're passionate about caring for others but would like to advance in your career, our RN to bachelor's degree in nursing online program is ideal for you. It prepares you for the next level of your nursing career and allows you to work in more specialized areas of health care.
When you graduate from our nursing RN to BSN program, you can pursue a career as a:
Care coordinator
Clinical research nurse
Public health nurse
Nurse educator
Nurse manager
According to the U.S. Bureau of Labor Statistics, nurses with a BSN earn $37.31 an hour on average. The yearly median salary for those with a BSN is nearly $78,000.
Upon completion, you'll discover new opportunities to careers such as: 
RN to BSN Program Curriculum
To complete the RN to BSN online program, you must complete 30 credits of core nursing courses and 18 credits of specified non-nursing support courses which directly support nursing practice. Non-nursing classes may be transferred in or taken at USI. The number of non-nursing support courses needed will be determined by a review of your transcripts and incorporated into an individualized plan of study.
Nursing students may transfer in credits earned at an accredited community college or four-year university. There is no limitation of credits that may transfer into USI.
A total of 120 credits is required for the BSN degree.
NURS 307 - Health Assessment for Registered Nurses
NURS 327 - Transition to Advanced Nursing Practice
NURS 331 - Care Coordination in Professional Nursing Practice
NURS 333 - Nursing Informatics
NURS 337 - Population Health and Professional Nursing Practice
NURS 367 - Application of Evidence-Based Practice
NURS 457 - Population-Focused Care for Registered Nurses (4 credit hours)
NURS 487 - Leadership in Nursing and Healthcare Organizations (4 credit hours)
NURS 492 - Clinical Synthesis (4 credit hours)
All courses above are three (3) credit hours unless designated otherwise.
The number of non-nursing support courses needed will be determined by a review of your transcripts.
HP 302

 - Biostatistics

IPH 356

 - Ethics and Healthcare in a Pluralistic Society

NUTR 376

 - Principles and Applications in Nutrition

IPH 401 - Interprofessional Perspectives on Global Health

WLC 155 - Cultural Diversity 
OR a course that transfers in such as: BS World Language Culture requirement such as humanities or anthropology
Plus one of the following, or a class that transfers in as:
The requirements for admission to the RN-BSN program include:
Completion of an associate degree or diploma program in nursing national nursing accreditation and regional accreditation of the college or university
Cumulative grade point average of 2.3 on a 4.0 scale in previous academic work; Students with a 2.0 – 2.29 GPA will be considered on an individual basis.
Unencumbered RN license (no action or pending action against license);
Completion of the USI RN-BSN application online
Submission of official transcripts from all colleges and universities attended;
Employed by or have access to a healthcare work environment to complete course projects;
Non-native speakers of English must meet English proficiency requirements as established by the USI Center for International Programs.
Courses within the RN to BSN Program are offered entirely online using a learning management system. Access to a reliable computer with internet access is required. 
The online nursing programs are able to enroll students from certain states in the U.S. only. The exception to this is active military status.
Are you an out-of-state student interested in pursuing the bachelor's in nursing degree at USI? See our information for out-of-state students.
Earn Your Nursing Degree on Your Time
The RN to BSN program has multiple starts each year, meaning you don't have to wait to start your journey towards completing your degree. 
| | | | |
| --- | --- | --- | --- |
| Course Start | Application Deadline | Document Deadline | Registration Deadline |
| 03/11/24 | 02/19/24 | 02/26/24 | 03/08/24 |
| 06/24/24 | 06/03/24 | 06/10/24 | 06/21/24 |
| 10/21/24 | 09/30/24 | 10/07/24 | 10/18/24 |
"Being a USI graduate prepared me for my position. I never would have had the confidence to apply for a federal grant if the faculty had not supported me with my education."
– Amy Todd, BSN '20
Heart Healthy Hoosiers Project Manager, Indiana University School of Public Health
Adult Student Grant
Are you an adult over the age of 25 living in Indiana and interested in pursuing higher education? You may qualify for up to $2,000 with the Adult Student Grant offered by the state! See below to read more on how you can utilize this grant in our RN to BSN program, or you can visit the website directly to apply. 
---
Get Started on Your Nursing BSN Program
Unlike other RN to BSN programs in Indiana, USI's online nursing BSN program provides rich opportunities for future health care careers. Start your BSN application or request more information today.
---
Related Online Nursing Options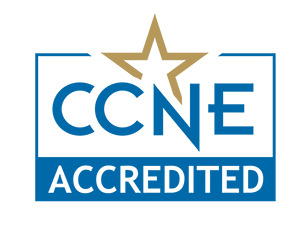 The baccalaureate degree program in nursing at the University of Southern Indiana is accredited by the Commission on Collegiate Nursing Education (http://www.ccneaccreditation.org).