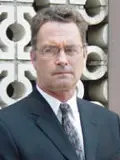 Matthew Graham is the author of three books of poetry, World Without End, New World Architecture, and 1946, and is the recipient of a number of awards and fellowships from The Academy of American Poets, the Indiana Arts Commission, and the Vermont Studio Center. He teaches creative writing at the University of Southern Indiana.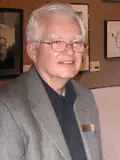 Tom Wilhelmus is professor emeritus of English at the University of Southern Indiana. His reviews of contemporary fiction appear frequently in The Hudson Review.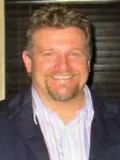 Formerly muscle for the IRS, Ron Mitchell is the co-founder and former editor of RopeWalk Press. He teaches composition, creative writing, and literary editing & publishing at the University of Southern Indiana.
Casey Pycior's debut short story collection, The Spoils, was published by Switchgrass Books in 2017. He was awarded the 2015 Charles Johnson Fiction Prize at Crab Orchard Review, and his work has appeared in Beloit Fiction Journal, Midwestern Gothic, Harpur Palate, BULL, Wigleaf, and Yalobusha Review, among many other places. He holds an MFA in fiction writing from Wichita State University and a PhD in creative writing from the University of Nebraska-Lincoln. Pycior joined the English Department at USI this fall.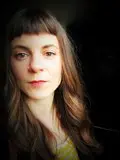 Rosalie Moffett is the author of Nervous System, chosen for the National Poetry Series by Monica Youn and just released with Ecco. She is also the author of June in Eden, winner of the Ohio State University Press/The Journal prize. She has been awarded the "Discovery"/Boston Review prize, a Wallace Stegner Fellowship in Creative Writing from Stanford University, and scholarships from the Tin House and Bread Loaf writing workshops. Her poems and essays have appeared in Tin House, The Believer, FIELD, Narrative, Kenyon Review, Agni, Ploughshares, and other magazines, as well as in the anthology Gathered: Contemporary Quaker Poets.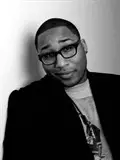 Marcus Wicker is the recipient of a Ruth Lilly Fellowship from the Poetry Foundation, a Pushcart Prize, The Missouri Review's Miller Audio Prize, as well as fellowships from Cave Canem and the Fine Arts Work Center. His first collection Maybe the Saddest Thing, a National Poetry Series winner, was a finalist for an NAACP Image Award. Wicker's poems have appeared in The Nation, Poetry, American Poetry Review, Oxford American, and Boston Review. His second book, Silencer, is just out from Houghton Mifflin Harcourt. Wicker teaches in the MFA program at the University of Memphis.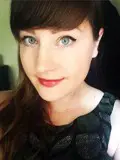 Emily Skaja is from northern Illinois. Her poems have been published in Best New Poets 2015, Blackbird, Black Warrior Review, Gulf Coast, jubilat, and other journals. She was the winner of The Russell Prize for emerging poets, an AWP Intro Award, an Academy of American Poets college prize, and the 2015 Gulf Coast Poetry Prize. Emily holds degrees in Poetry from Millikin University (BA), Temple University (MA), and Purdue University (MFA), and she is currently a PhD student at the University of Cincinnati. She lives in Ohio.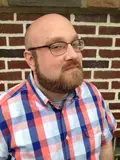 Ryan Teitman is the author of the poetry collection Litany for the City (BOA Editions, 2012). His poems have appeared in Gulf Coast, New England Review, The Southern Review, The Threepenny Review, and The Yale Review, and his awards include a Wallace Stegner Fellowship, a MacDowell Colony Fellowship, and a National Endowment for the Arts Fellowship. He lives in Glenside, Pennsylvania.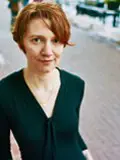 Amie Whittemore is the author of the poetry collection Glass Harvest (Autumn House Press). Her poems have won multiple awards, including a Dorothy Sargent Rosenberg Prize, and her poems and prose have appeared in The Gettysburg Review, Nashville Review, Smartish Pace, Pleiades, and elsewhere. She teaches English at Middle Tennessee State University.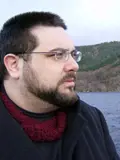 Anthony Rintala trained as a poet at the University of Southern Mississippi and Louisiana State University. He has edited for Callaloo, New Delta Review, New Tex[t], and Blinn Literary Journal. His own poetry has been nominated for a Pushcart Prize, and he is the faculty advisor for the University of Southern Indiana's student literary journal, FishHook.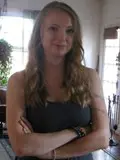 Brittney Scott's first poetry collection, The Derelict Daughter, won the 2015 New American Poetry Prize. She is also a recipient of the Joy Harjo Prize for Poetry, as well as the Dorothy Sargent Rosenberg Poetry Prize. Her poems have appeared in Best New Poets 2014, Prairie Schooner, The New Republic, Narrative Magazine, Cincinnati Review, Alaska Quarterly Review, Linebreak, Indiana Review and elsewhere. She homesteads on seven acres in rural Virginia.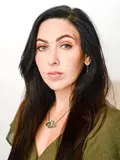 Ruth Awad is a Lebanese-American poet and the recipient of the 2018 Ohioana Book Award for Poetry, a 2016 Ohio Arts Council Individual Excellence Award, the 2012 and 2013 Dorothy Sargent Rosenberg Poetry Prize, and the 2011 Copper Nickel Poetry Prize. Her work has appeared in The New Republic, The Missouri Review, CALYX, Nashville Review, The Adroit Journal, and elsewhere. Awad has an MFA in poetry from Southern Illinois University Carbondale, and she lives in Columbus, Ohio.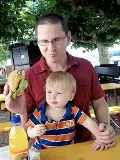 Matthew Guenette is the author of American Busboy (Akron Series in Poetry) and Sudden Anthem, winner of the 2007 American Poetry Journal Book Prize from Dream Horse Press. His poems have appeared in Another Chicago Magazine, DIAGRAM, The Greensboro Review, Indiana Review, The Spoon River Poetry Review, The National Poetry Review, and other publications.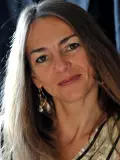 Mihaela Moscaliuc's first poetry collection, Father Dirt, was published by Alice James Books in 2010. Her poems, translations, reviews, and articles have appeared in The Georgia Review, New Letters, Prairie Schooner, Poetry International, Pleiades, Arts & Letters, Connecticut Review, Mississippi Review, and elsewhere. Moscaliuc teaches at Monmouth University and in the MFA Program in Poetry and Poetry in Translation at Drew University.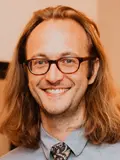 Jacob Sunderlin is a writer and musician. His poems have appeared or are forthcoming in Beloit Poetry Journal, Gulf Coast, Narrative, Ninth Letter, Ploughshares, Third Coast, and elsewhere. He's received residencies from the Fine Arts Work Center in Provincetown, Massachusetts, and the Djerassi Resident Artists Program. His records Death Ranch (Castle Bravo, 2016) and Hymnal (NULLZØNE, 2017) are available on cassette and for download.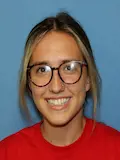 Macy Broshears is a sophomore, planning to declare a major in political science and a minor in journalism. In her free time, she enjoys spending time with her three cats, writing about current political issues, and reading the news. She hopes to incorporate political journalism into her future career.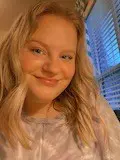 Audrey Carter is a senior at the University of Southern Indiana where she majors in English literature. She hopes to pursue a master's degree in Library Science after graduating in December and wants to specialize in both academic and public librarianship. Outside of school, Audrey works for the USI Writer's Room as a writing consultant, and she serves as Vice President of Harm Reduction for her sorority. In her (limited) free time, she enjoys reading at small coffee shops, listening to music, and taking care of her houseplants. She is from Floyds Knobs, IN, where she lives with her family and their cat named Pippa.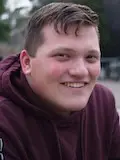 Preston Erickson is currently a junior at the University of Southern Indiana. As an English Major with a Creative Writing concentration, he aspires to be a full-time fiction author and make a living off his stories. His main focus when it comes to fictional literature is science fiction and action-adventure. This can be attributed to the stories he's grown up with, like Star Wars and Halo. Coming from Avon, IN, his hard-working parents have instilled a great work ethic in him. He gives his all in every task he undertakes, and this certainly won't stop once he begins his writing career. If anything, he'll become more invested in his work than ever. Punctual and accountable, Preston always attempts to leave a good impression on those he interacts with. While an introvert at heart, his college experience thus far has helped him adapt to more social situations and better cooperate with group efforts. Even then, he prefers nothing more than a dimly lit room and some iced coffee when he writes his stories.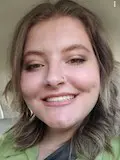 Maria Farrar is a senior that is getting a degree in English with a concentration in Professional Writing and Rhetoric and a double minor in creative writing and social media from the University of Southern Indiana. She has made the Dean's List during her time at USI and has a job at the university. She has also had documents that she worked on for freshman students put on David L. Rice Library's website. While Maria is not at school she enjoys listening to music and going to concerts, hanging out with friends and family, or watching one of her favorite movies- School of Rock. Back home, she lives in a small town in Indiana with her family and their multitude of animals.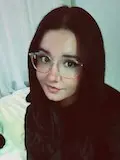 Jade Gatewood is a senior at the University of Southern Indiana where she will soon obtain a BS in English with a concentration in literature. She works as a writing consultant in The Writers' Room and is a member of Sigma Tau Delta. In the Spring, she will continue on with her education through USI's MAE program and in the future, she hopes to continue to share her passions through teaching. In her free time, she enjoys reading historical fiction, playing strategy games, and laying in her hammock.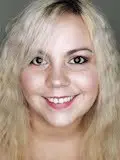 Alice Graves is an honors student in her junior year at the University of Southern Indiana. She is currently pursuing a double major in English Teaching and Professional Writing and Rhetoric, as well as a double minor in Secondary Education and Creative Writing. She is also a member of Sigma Tau Delta International English Honor Society, the English representative on the Dean's Student Advisory Council, and the serving Student Writers Union Vice President. In 2020, she won the Distinguished Sophomore Award and later received the Daniel J. & Virginia D. Sharp Zutt Scholarship for an outstanding female student studying English. Her upcoming work will appear in FishHook 2022. In her spare time, she loves reading Gothic fiction, watching horror movies, and spending time with her dog.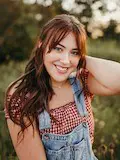 Abigail Haines is a third-year student at the University of Southern Indiana. She is majoring in English with a concentration in literature with a double minor in professional writing/rhetoric and creative writing. She plans to get her MA in English to become an editor of fiction books at her dream publishing house, Penguin Random House in New York City, NY. She currently is the public relations chair for her sorority Alpha Sigma Alpha and a writing consultant at the USI Writer's Room. Abigail enjoys gothic literature as well as dystopian fiction and the classics. When she is not reading, you can find Abigail in the studio throwing pottery, playing piano, and hanging out with her friends and family.
Whitney Hyatt is a senior at the University of Southern Indiana, she is currently majoring in English with a concentration in creative writing and a minor in gender studies. Whitney is a Hoosier native from Newburgh, IN. She is an aspiring author who enjoys taking workshop classes that focus on the different genres of writing such as creative writing, poetry, and nonfiction. Her poem "Red Wagon" is featured in USI's 2021 edition of the FishHook Literary Journal. In her free time, she enjoys writing and spending time with her family and friends, and her boyfriend Cole.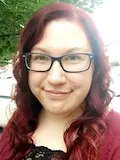 Denise McKenzie is a sophomore at the University of Southern Indiana pursuing a BS in English with a creative writing emphasis. She is president of the Student Writers Union, a writing consultant for The Writers' Room, and an honors student. Her poem "Addict" will be published in the 2022 USI student literary magazine, FishHook. After graduation, she plans to pursue an MFA in creative writing and enter the publishing scene. When she's not scribbling in a notebook or studying, she can be found either playing Stardew Valley or watching a true crime documentary. Originally from the frigid north of Wisconsin, she now lives in the Evansville area with her fiancé and two black cats.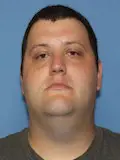 Brad Neace is a Creative Writing major at the University of Southern Indiana for BA studies. He is currently a senior in his chosen field. He has obtained his associate degree in English education and linguistics at Vincennes University in Vincennes Indiana. He has a varying range of studies from English education, linguistics, lit, and Japanese language studies. He has currently no published works; however, is in the process of producing his first set of works for publishing later this year. His hobbies include but are not limited to video editing, poetry, drawling, and horror genre writing.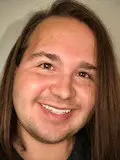 Jaydon Pritchard is a senior at the University of Southern Indiana pursuing a degree in English with an emphasis in creative writing. He writes fiction as well as poetry. His interests include experimental formatting, love for humanity, and captivating people. Jaydon's poem "Headmaster" is forthcoming in the 2022 edition of FishHook. In the summers, he works as a farmhand. Jaydon has the same energy as the Ghost of Christmas Present. He currently lives in Illinois.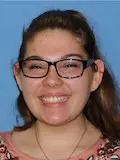 Gabriell Steward was born and raised in Covington, Indiana. She currently attends the University of Southern Indiana for English literature where she is the president of Sigma Tau Delta (English Honor Society). While at college, you will most likely find her cooking, or at the various bookstores and coffee shops around Evansville. In the future, she aspires to open her own bakery bookstore.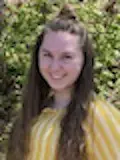 Kaitlynn Walls is currently a senior at the University of Southern Indiana majoring in English with a creative writing emphasis and minoring in literature. She aspires to be a published author and is looking at careers in editing as well. In the past three years at USI, she has made the Dean's List and she has recently been involved with the Chi Alpha campus ministry. In her hometown of Rushville, IN, she is currently leading a monthly diaper drive program out of her church's building and oversees the social media outreach of that program. She hopes to use this leadership experience in her future career. In her free time, she loves singing, listening to music, reading, writing, and hanging out with friends and family. She is a sucker for dystopian novels as she attributes her love for reading and writing to The Hunger Games and Divergent series. She is also a huge fan of Disney and Marvel movies as well as watching multiple shows on Netflix.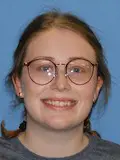 Madeline Woolsey is an English literature and French major at the University of Southern Indiana. She loves to read, write, and dabble with language. She is an editor of FishHook, a literary magazine at USI, and she is a French tutor in the Miller language lab. She loves editing fiction, and she wishes to someday visit France to practice her skills. In her free time, she is an avid tea and coffee drinker which makes her like most other people, right.