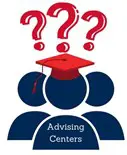 Current Students:
Step 1: Log into your myUSI.
Step 2: Find the AdvisorTrac icon in the Eagle Apps on the upper left side of myUSI
Step 4: Click "Search Availability" on the left-hand side of the screen
Step 5: Choose your Advising Center
Step 6: Choose your Advising Center Advisor.
Step 7: Click Search. Click the time slot to schedule your appointment.
Step 8: Select an appointment type: phone, Zoom meeting, or face-to-face for your appointment.
Step 9: CLICK SAVE
---
Graduate Students:
Contact the Office of Graduate Studies for directions on how to contact your advisor.
---
Incoming or New Students:
Please email usi.advising or call 812-465-1606 to schedule an appointment.
---
If you are assigned to a faculty advisor, you will need to contact your faculty advisor directly to schedule an appointment.