Housing Events
HRL hosts a variety of events and programs throughout the year for residents. During the fall and spring semesters, we have Eagles Night Out events on Friday or Saturday. These are housing-wide events designed to provide students a social outlet and a way to connect with other residents. ENO events have included casino night, a petting zoo, a haunted house, backyard bbq, craft night, trivia night, escape rooms and more. In addition to ENOs, there is the annual Block Party in August welcoming students to campus, Free Breakfast Fridays, Eagles on Ice (ice skating at Swonder Ice Arena), Resident Appreciation Week and Late Night Breakfast (breakfast before finals). Resident assistants also create programming to engage with their residents and build community. Many events include free food!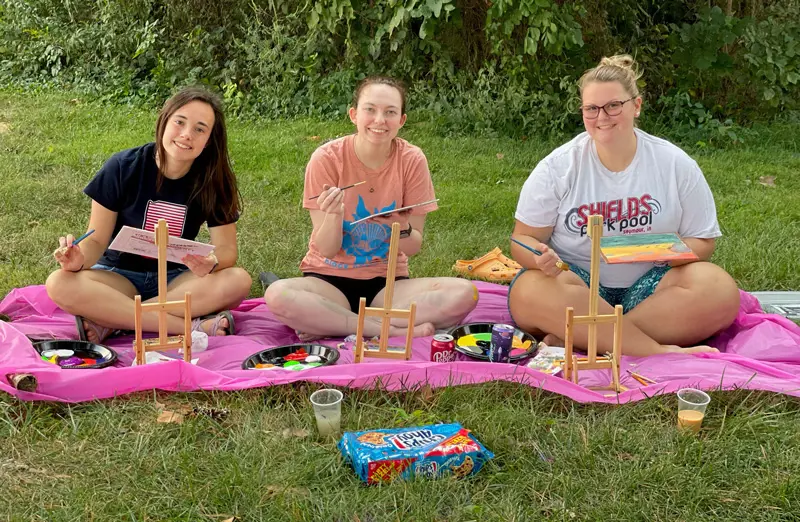 Upcoming Housing Events
Click on image for information.
Saturday, September 23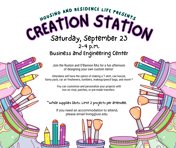 Saturday, September 29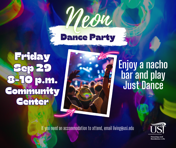 Other Places for Event Information
Event information can be found on EagleSync or follow us on Facebook, Twitter and Instagram to stay informed. Also don't forget that event information is included in the newsletter emailed to residents every Monday.
In addition to the HRL calendar, be sure to check out the University calendar and Activities Programming Board for more events.
For more information about things to do in the Evansville area, check out the Explore Evansville website.