WELCOME TO THE MULTICULTURAL CENTER
USI's Multicultural Center (MCC) was established in 1994 to enhance the personal and academic success of students by preparing them to be responsible citizens in a multicultural society. Opportunities are created to provide cultural interaction between students, the campus and the community at large to provide outreach experiences and to promote cultural awareness and sensitivity. We accomplish this by sponsoring programs, providing services, advising organizations, hosting events and conducting diversity training both on and off campus, as well as assisting in the recruitment of students. 
Upcoming Event(s)
Dr. Martin Luther King, Jr. Memorial Luncheon
   Retired Major General Barrye L. Price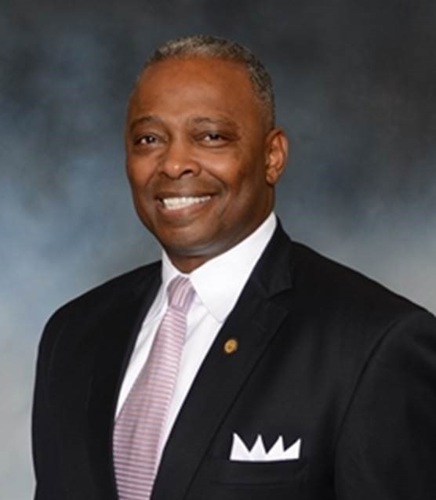 Recent Event(s)
Pan Dulce
Stop by the Multicultural Center each month, starting in September, for pan dulce and Abuelita's Hot Chocolate. Pan Dulce is a monthly fall program focused on Latin culture, traditions, and identities, all while enjoying traditional pan dulce. Join us!
September 27th @ 5 p.m. in the Multicultural Center
October 25th @ 5 p.m. in the Multicultural Center
November 29th @ 5 p.m. in the Multicultural Center
USI Live at the Apollo
Do you have a talent you would like to showcase? Do you sing, dance, play an instrument, juggle, or do something not many other people can do? Don't wait, sign up now!
USI Live at the Apollo is a popular campus-wide event that showcases students using their talents in skits, songs, dance, instrumental numbers, monologues, or other creative acts. 
Latinx Heritage Month Speaker
During Latinx Heritage Month (September 15 - October 15), the Multicultural Center hosts a guest speaker who focuses on the complexities of Latinos in the United States, whether that be culture, identity, immigration, or even history. The event is not only inspirational and educational, but it also allows students to embrace the celebration and the occasion of Latinx Heritage Month. 
Join the Multicultural Center in celebrating Latinx Heritage Month by attending this year's keynote speaker event. This year's speaker is Abraham Brown, who is an entrepreneur, business owner, Latino advocate, and community organizer. The event will take place on Thursday, October 26, 2023, in Carter Hall at 6 p.m.
About the Multicultural Center
 2023 - 2024 Academic Year (November)
215+
Student Foot Traffic (November)
224+
Event/Program Attendance
3
MCC Presentations/Trainings
Fall 2023 Calendar (December)
December 1, 2023: Collegiate Men of Distinction Weekly Meeting @ 3 p.m. in the MCC
December 6, 2023: HSU's Piñata Party @ 12 p.m. in the Fireside Lounge
December 9-15, 2023: Finals Week
December 16, 2023: Commencement
December 23, 2023 - January 1, 2024: University Closed