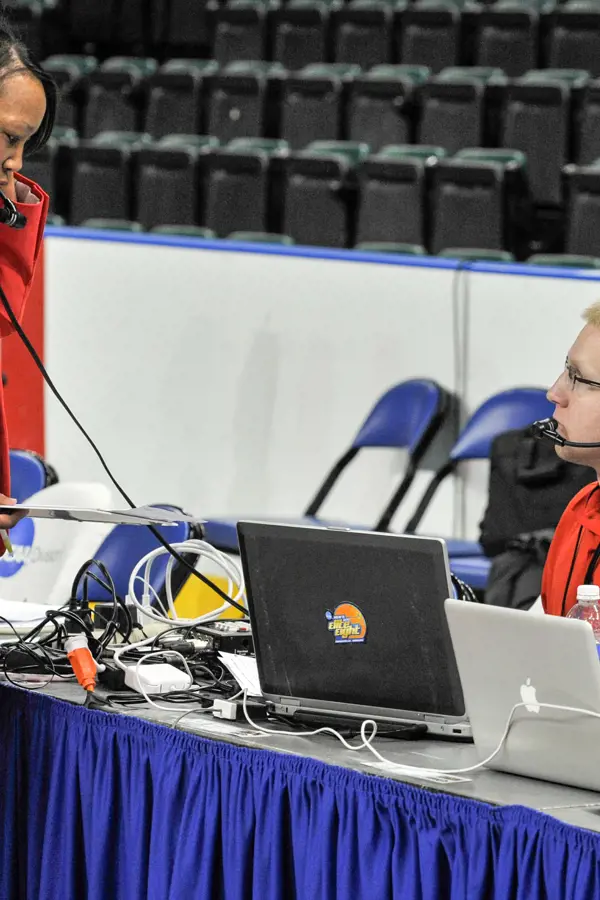 USI student recognized as one of top collegiate sports broadcasters in country
University of Southern Indiana student Jevin Redman, a junior marketing and radio and television major from Mt. Vernon, Indiana, has been named the 17th-best collegiate sports broadcaster in the country by the Sportscasters Talent Agency of America (STAA), as part of the STAA All-America Program. He was the only student from a NCAA Division II school recognized as part of the program.
Redman is the sports director for The Edge, the USI student radio station, and has been calling play-by-play for the University since his freshman year. He was the voice of the USI Baseball team's 2014 NCAA Division II National Championship and will travel with the team to the 2016 Division II College World Series to broadcast the games from Cary, N.C. He also serves as the radio voice for USI basketball and high school football games.
"I've never been concerned with awards, but rather just worrying about working hard and doing things the right way. It feels good to know that the hard work has paid off," said Redman. "I'm humbled to be a part of such a prestigious award and great group of broadcasters."
"Jevin Redman is just an outstanding sportscaster," said John Morris, USI instructor of radio and The Edge general manager. "He draws beautiful word pictures that help the listener see what is happening."
Redman will broadcast live as USI faces Cal Poly Pomona in the first round of the Division II College World Series at 12:30 p.m. Central Time on May 28. All of USI's games will be aired on WPSR 90.7 FM, while live stats, audio, video and ticket information can be accessed at GoUSIEagles.com.