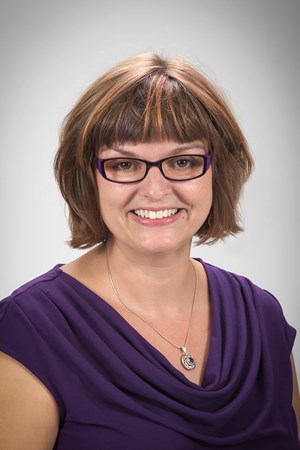 Dr. Sarah Stevens, interim director for the Honors Program, has a newly released book called Waxing Moon. This is the second book in a trilogy, where Stevens weaves the tale of a young mother, Julie Hall, who discovers her baby son, Carson, is a werewolf. The first book, Dark Moon Wolf, showcased previously in USI Today, follows her in this revelation as she seeks to find the answers as to how this happened.
Waxing Moon's storyline adds a new twist to the tale, not only does Julie have to defend her son against other werewolves, she now must face another paranormal breed, fire-spawning salamanders. How will Julie protect her son from the threat that draws dangerously closer?
The USI Campus Store is hosting a book signing for Stevens' new book will hold a book signing from 11 a.m. to 1 p.m. Wednesday, November 15. Copies of Waxing Moon and Dark Moon Wolf will be available for purchase.
Visit Stevens' blog and find out more about her.