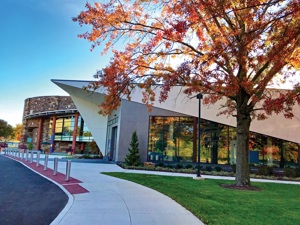 At its regular meeting on Friday, May 1, the University of Southern Indiana Board of Trustees approved a proposal to eliminate the requirement for undergraduate applicants to submit standardized test scores, beginning with the 2021-22 academic year.
In this Test Optional Admissions process, students applying for admission to USI would not need to submit Scholastic Aptitude Test (SAT) or American College Testing (ACT) scores as part of the application process. Certain programs, merit-based and USI Foundation scholarships, may still require SAT or ACT scores, and some students may still be requested to submit scores after review of their application.
The new Test Optional Admissions program will begin for applicants in the Fall 2021 cohort. In March, the University suspended the requirement for standardized test scores for the Fall 2020 cohort as part of its response to the COVID-19 pandemic; this proposal was developed independently of that decision.
A list of frequently asked questions and answers regarding Test Optional Admissions can be found on the USI website at USI.edu/admissions/incoming-freshmen/test-optional-information/.
President's Medalist recognized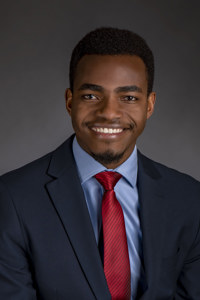 As part of his report to the Board of Trustees, President Ronald S. Rochon officially recognized Jean Marie Uwimana, the 2020 recipient of the USI President's Medal.
Uwimana, who grew up in the Tongogara Refugee Camp in Zimbabwe, before receiving a Global Ambassador Scholarship to attend USI, is graduating summa cum laude with a double major in economics and mathematics with a concentration in actuarial and minors in finance, computer science and statistics. As a student, Uwimana was a Global Ambassador and 2017 Outstanding Sophomore award recipient and served in many campus leadership roles.
The President's Medal is the highest honor presented to a student and is awarded each year to a member of the graduating class. Uwimana was scheduled to receive the award and be honored at the Spring 2020 Romain College of Business Commencement Ceremony prior to its postponement due to COVID-19.
In other business, the USI Board of Trustees approved promotion and tenure for faculty members and received the annual report from USI's Equity, Diversity and Inclusion Council.