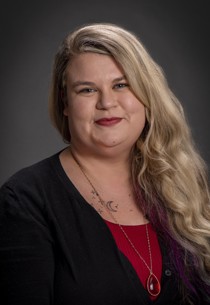 Hello USI! My name is Trista Lutgring, and I am beyond excited to be on campus and a part of the Screaming Eagles team. I want to thank everyone for such a great and warm welcome. I'm eager to step into my role as Internal Communications Specialist and help tell stories about our campus and you, the faculty and staff of USI!  
To start, I thought I would tell you about myself. I'm a native of the southern Indiana region, having been born and raised in Tell City, Indiana, just an hour east of Evansville. I decided in high school I wanted to do anything that could let me write full–time, so an advisor thankfully pointed me to journalism. This led me to the "Hill" of Western Kentucky University in Bowling Green, Kentucky, to obtain my bachelor's degree in news/editorial journalism (and a minor in creative writing because I dreamed of writing my own fiction novels one day).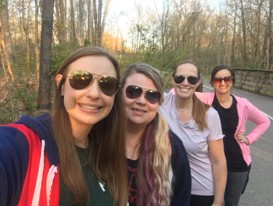 I returned to Tell City after graduation, starting as a freelancer for the Perry County News before I was hired on as a full-time features writer in 2009. Three years later, I hopped over to advertising for about a year and a half. A new position with Tucker Publishing Group brought me to Evansville in 2015 when I was hired on as a staff writer. In 2017, I accepted the position of managing editor and worked hard for four years putting together the publications of Evansville Living and Evansville Business magazines.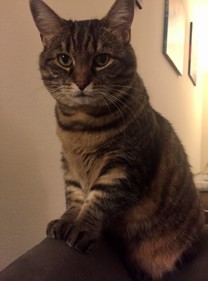 I live over on the East Side with my spoiled rescue cat Nova, who likes to sit and watch me paint while demanding treats and cuddles. You might see me out and about with friends, or walking the trails at Wesselman Woods or nearby Burdette Park! 
Though we are still abiding by safety precautions and guidelines for COVID-19 on campus, I believe the light at the end of the tunnel is getting closer, so I look forward to seeing and meeting many of you soon. I'm currently making my home in the Publishing Services Center but hope to be out and about on campus as much as I can!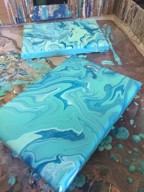 Now more than ever, it is vital to share the spirit and stories of USI faculty, staff and students. I encourage you to reach out to me through email or over the phone with your information, stories, successes or just to say hi! My email is tjlutgring@usi.edu or USI.Today@usi.edu, and you can reach me by phone at 812-465-7005. I also can receive story submissions directly through the USI Today website – just head to the column on the right and click "Submit News."  
Again, thanks for the welcome! Hope to see you soon!