Academic Skills offers a variety of tutoring programs for students at the University of Southern Indiana. Our peer tutors and academic coaches complete comprehensive training and are certified through the National Tutoring Association. We operate as a walk-in help room and are pleased to offer in-person, drop-in assistance (no advanced appointments required). Face coverings are welcomed but not required. 
All tutoring in Academic Skills is free of charge.
Tutoring Hours
Fall and Spring Semesters
Monday - Thursday
9 a.m. to 8 p.m.
Friday 
9 a.m. to 3 p.m.
Academic Skills Location:
Education Center, Rm. 1111
Writers' Room Location:
Education Center, Rm. 1102
---
Types of Tutoring
---
Academic Skills offers the following types of tutoring and assistance. Check the schedule for specific availability of tutors per subject area.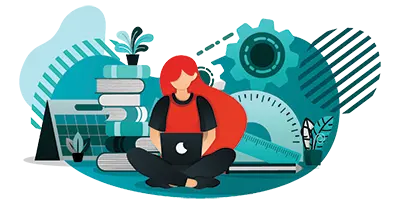 Online Tutoring
To request a private remote tutoring session via Zoom, send an email to Online.Tutoring@usi.edu at least 72 hours (Mondays-Thursdays) in advance of the requested session indicating the subject for which assistance is sought in addition to possible days/times when available for the online appointment.
Academic Skills personnel will work to try to locate tutors for requested remote tutoring sessions, but we cannot guarantee online sessions can be scheduled. If an online session can be scheduled, the student will receive a confirmation email from Academic Skills with session details