---
Students in the Spotlight
---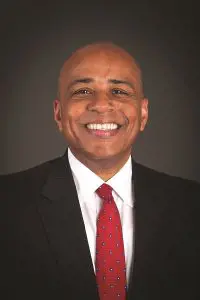 Can We Judge Colleges by Their Success at Encouraging Grit?
One of my former students recently filled me with hope for the next generation. Clifton Jett Jr. is the director and writer of a play that he was about to bring to the stage, "Black Tar Boulevard," when the pandemic hit. Although many productions have shut down, Clifton decided instead to pivot and turn the play into an independent film. He says, "We have worked too hard and waited too long to just throw it all away." He and his team are moving ahead, in a safe and responsible manner.
Where does this drive come from? Author Angela Duckworth calls it grit: "the power of passion and perseverance." But grit doesn't just bubble up. We need to find ways to spot it and encourage it.
I've seen this in Clifton's life. As he tells it, he "fell into the categories of being Black, gay and having a learning disability. I now live life understanding that having a disability is what affects me the most with academics, but that does not mean that I am incapable of succeeding. With that knowledge, I knew that going to college was just right for me."
I see parts of Clifton's story in my own life. I grew up on the South Side of Chicago and went to Tuskegee University in Alabama. Early on, I received important guidance: Succeeding in college was non-negotiable.
Now, as president of the University of Southern Indiana (USI), I'm even more committed to creating and backing systems that encourage students to discover their inner drive.
One way we do that on our campus is through TRIO Student Support Services, which Clifton participated in during his time at USI. Student Support Services fosters an environment that advocates, serves and mentors first-generation, low-income and disabled participants.
The goal of our student-centered program is to prepare and empower our participants through identified student learning and development objectives to be self-aware and globally responsible.
Since 2009, the program has had a major impact on over 1,000 students. At the end of the 2019–2020 academic year, the program saw a student retention rate of 88%, the six-year graduation rate at 58% and 97% of students in good academic standing.
These are the kinds of statistics that are most important for assessing the value of the education we provide. The annual college rankings, including the most-watched one from U.S. News, often overlook or give short shrift to these types of outcomes; 20% of the publication's ranking of our university is based on "expert opinion" from external audiences and 5% is based on alumni giving.
There are some glimmers of hope in external rankings, however. Washington Monthly highlights how over one-third of our students are the first in their family to go to college, as well as other measures that are realistic stand-ins for grit.
We're all going to need more tenacity in the coming months and years. USI is looking to expand its nursing program in order to help the state deal with health disparities, especially in Indianapolis and Gary. Some of the people we hope to educate will arrive with their grit card in hand; others will need to earn it.
I'm confident we can help them. Just ask Clifton. When he can take a break from the movie set.
Dr. Ronald S. Rochon is president of the University of Southern Indiana.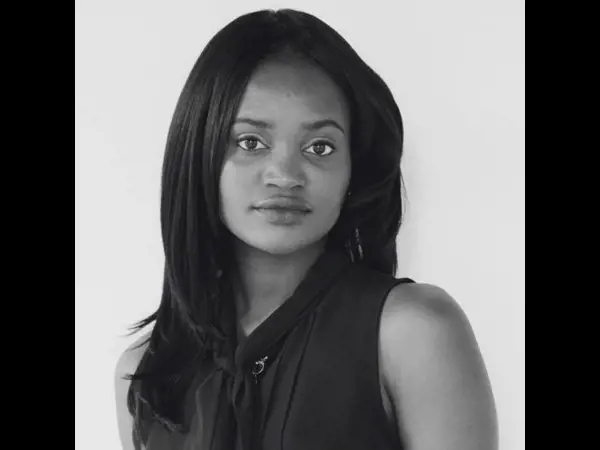 Tigui ('15) Major: French Studies & International Studies
I'm forever grateful for the opportunities SSS provided me during my time at USI and even after graduation. SSS encouraged me in many ways---by setting me up with tutors when having difficulties with classes or helping me financially by providing me with scholarship opportunities. In short, SSS is one of the best resources at USI, and having a team of people who are passionate about my education is all the motivation I needed to succeed! Joining the SSS family was one of the best decisions I've made!
Carina ('17) Major: Social Work
Going back to Directions College, I loved the mentorship and encouragement I had from the very start! That has not stopped since I transitioned into the Student Support Service program.  Being involved in SSS, I have made friends who are always looking out for me, encouraging my dreams, and complimenting my hard work in everything, not just education.  This program will benefit anyone who allows themselves to apply the resources offered by SSS.  The program is focused on students and how they can become a better program for the students! I love SSS, and will forever be grateful for all the support given by the SSS staff!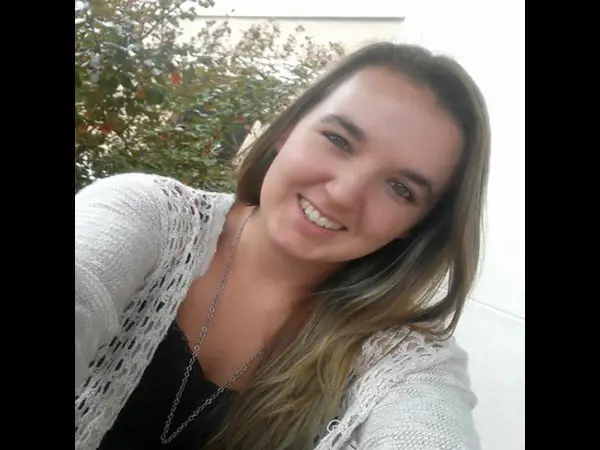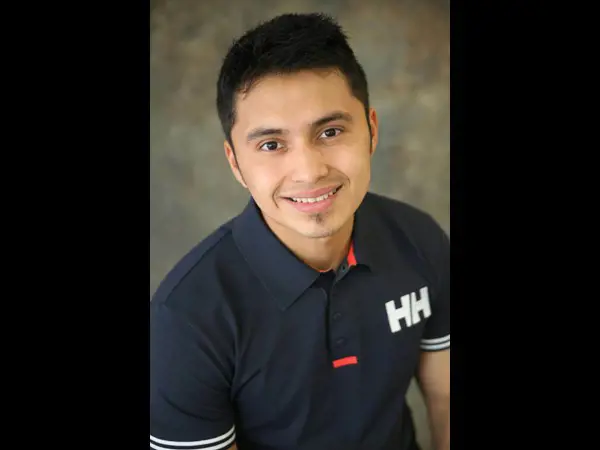 Juan ('16) Major: International Studies & Spanish Studies
Juan transferred to the University of Southern Indiana in the fall of 2013 due to financial barriers and to pursue his dream of playing for a collegiate soccer team.  He was also encouraged to join the USI TRIO Student Support Services program to help him in his academic success. After transferring, Juan was able to join the SSS program where he was provided one-on-one personal, academic, and financial support. In the fall of 2016 he was awarded a $1,500 scholarship in the TRIO program. In addition, Juan was able to have his dreams come true when he was selected to play for the USI soccer team beginning in the spring of 2014, where he played for two seasons as their mid-fielder.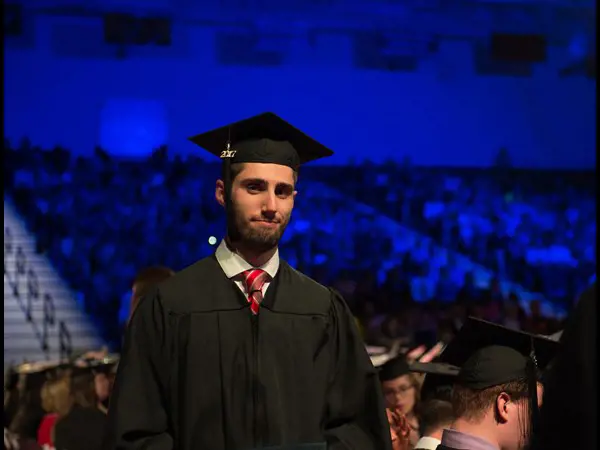 Jacob ('17) Major: Psychology & Minor: Social Work 
Student Support Services (SSS) has assisted me in more ways than I can describe. The faculty goes above and beyond to ensure that you are as successful as you can be in school and in your personal life. The staff in SSS helped me prepare for graduate school and assisted me with the application process. I honestly do not know where I would be at if it was not for them. The staff is amazing and even though I have graduated from USI, I know that I can still reach out to them whenever I need assistance with anything. SSS is more than just an organization, they are a family and I loved every experience with the organization. They made my college experience better than I could have expected. I so thoroughly enjoyed my time with SSS, that I became a mentor within the organization. This allowed me to network with my peers and to make lifelong friends. I highly endorse joining SSS and it will be one of the greatest decisions you will make while at USI!
Khiry ('18) Major: Sports Management & Minor: Marketing
His faculty mentors describe Khiry Cousert as a quiet leader, thoughtful and poised. Khiry admits that as a child, he was always thinking. He was so introspective in school that teachers suspected he might be bored. He was academically tested and promoted twice. The quiet boy flourished with more challenging coursework.
Being two-years-younger and smaller than everyone else on the Thea Bowman Leadership Academy football team, Khiry realized that he wasn't going to have a career in professional football. But he was determined to make sports his career. "I figured if I couldn't play, I could get as close as possible to sports," said Khiry.
The bright sixteen-year-old from Hammond found many mentors at USI who utilized his natural thirst for knowledge and drive for success. Heather Bauer, director of Student Support Services knew that Khiry needed the financial resources to stay in school. She helped him find them. 
His marketing professors challenged his mind in the way he thought about sports management. The introspective student found that he was limiting the way he thought about a career in sports. "Until my first marketing class, I didn't realize that almost everything about sports involves marketing. It opened my mind to a whole new way of thinking!"
Going into his junior year, he saw the need to develop his personal brand and start networking.  He turned to D'Angelo Taylor, assistant director of the Multicultural Center and was encouraged to join the Collegiate Men of Distinction and Alpha Phi Alpha Fraternity, Incorporated.
Quietly determined to follow his passion in sports, Khiry aspires to have a career working as a marketing coordinator for an athletic team on his way to becoming a majority stakeholder in a professional sports franchise.