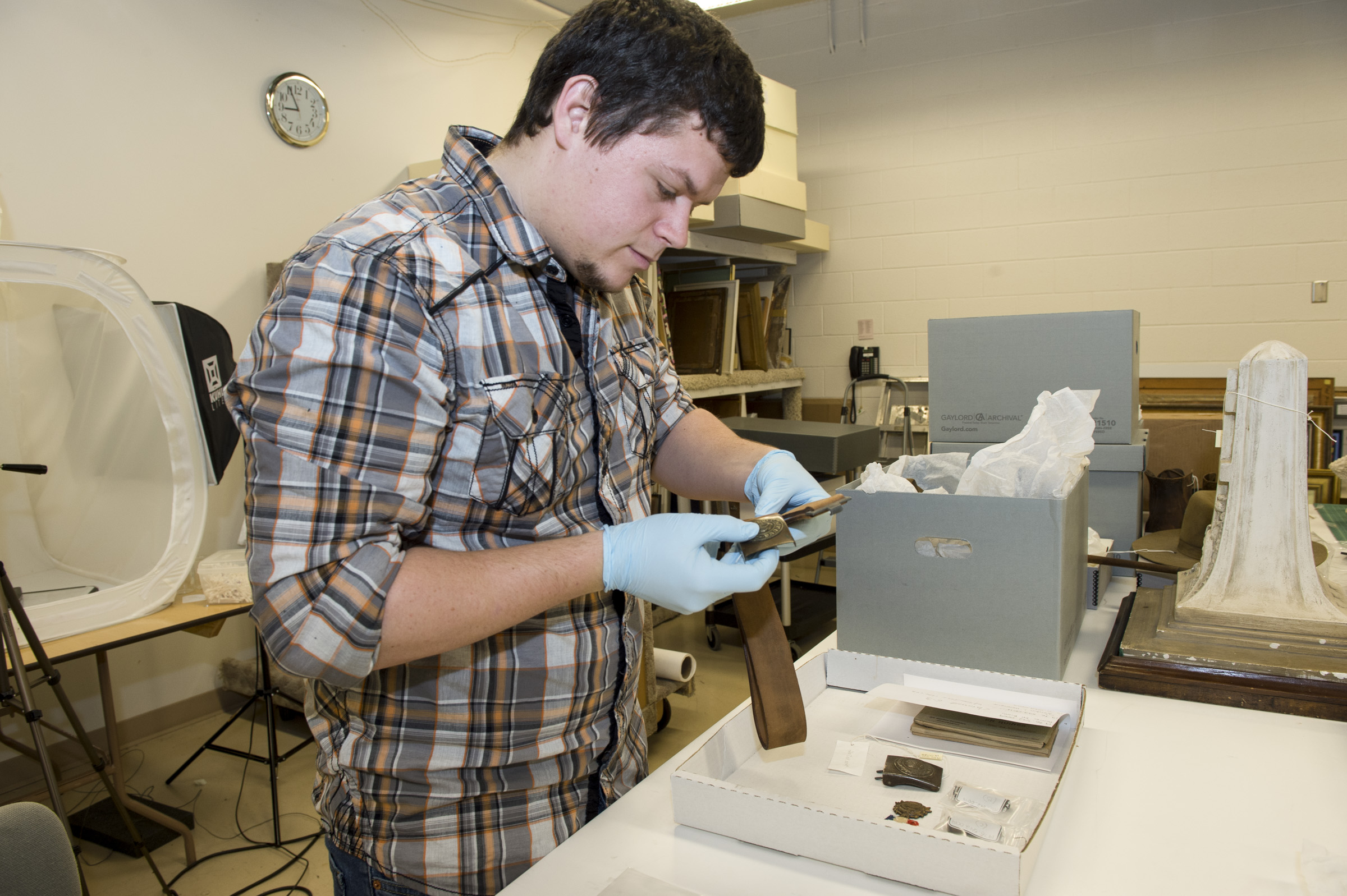 Internships are the best way to gain practical career experience.
Students should look for an internship the same way you would look for a job. In most cases, you'll apply and be interviewed for the position by the employer. Once you are offered or hired for an internship, you'll need to decide if you want to earn credit for the experience or not. While many internships are paid, some are not. Internships offer you great on-the-job experience. So even if an experience is unpaid, it's still well worth your time. Read the job description carefully so you're aware of important details or qualifications before applying.
Before you apply, prepare your resume and schedule an appointment to have it reviewed by a USI Career Coordinator. We know what employers are looking for and can help you give a great first impression.
Students have access to many resources which will help them find an internship. Explore your options using the sites below. You can filter your search by industry, major, or location.
On-campus
USI Career Launch- This site is accessible to all USI students. Employers who want to hire USI students and graduates can post their current internships and jobs. Students can access it through the icon on their myUSI dashboard.
Career Fairs - USI hosts one each fall and spring. Employers will be on-campus specifically to recruit USI students for internships and jobs. Watch your USI email or Career Launch for upcoming events.
Employer Information Tables - We provide this opportunity for employers to come on campus and meet USI students. They will promote job and internship opportunities within their organizations. Tables are generally located inside or outside of the University Center. But may also be found in the lobby of a specific college. Students can get more details on the Career Launch Events tab. 
Employer Informations Sessions - Employers use this opportunity to meet potential employees or interns. On-campus information sessions can be group sessions or 1:1 meetings between students and recruiters. These events might also include an employer Open House on or off-campus for specific majors. Watch your USI email, Career Launch, and our social media for more details.
On-Campus Recruiting -Employers often come on campus to do interviews for internships and jobs. Students will be invited to these events via email based on major and qualifications. 
Other Options
Faculty
Your personal network
Internships can be non-credit or credit-earning experiences. If you wish to earn credit for your internship, schedule an appointment to meet with a USI Career Coordinator or your faculty advisor.
Many academic departments offer program credit for internships and co-ops. If your major does not offer a built-in internship, you are likely eligible to earn credit through GENS 399, a Field Experience through Career Services. Contact us to register for this internship course.
Most internships are for a set period of time (one semester or over the summer) and are part-time. Internships can be extended or renewed upon the agreement of the employer and student.
Co-ops are set up differently. Most of them are designed for students to work full-time during a semester and take a break from classes. The next semester the student will not work and will only take classes. Followed by another semester of full-time work and then a final semester of classes before graduating. This format can vary greatly depending on the industry and employer. The majority of experiences available to students are internships, not co-ops.
Most for-credit internships and co-ops require only 150 hours of professional work per semester for one to three credit hours and as little as 50 worksite hours. Internship assignments will include goals, a journal, student and employer evaluations, and a final report. You will need to meet with USI Career Services and Internships to register for internship credit in GENS 399.
After you've accepted an internship be sure to report it on USI Career Launch.
It is important to note that when participating in an internship for credit, you must enroll in one of the University's internship courses.  The cost for these courses is the same as other on-campus courses and billed to you at the standard credit hour rate.  Although the internship work is completed off-campus and assignments may be required through Blackboard, the course is not necessarily considered an online distance education course.
In MOST cases credit is based on the number of hours you will work during the term.
1 credit = 50 work hours
2 credits = 100 work hours
3 credits = 150 work hours
There is no charge to students from USI for non-credit internship courses.
To qualify for a general internship, a student must have completed at least one semester at USI and be a student in good standing. To qualify for an internship with earned credit in your major, criteria specific to that major must be met. Those requirements vary according to the major and may include a minimum GPA and prerequisite classes. Your USI internship coordinator can help you determine if you qualify.
Students who are interested in doing an internship are encouraged to first meet with a USI Career Coordinator. During your scheduled appointment, an internship coordinator will discuss options with you. They will help determine if you can receive credit for specific internships.  A strong resume and polished interview skills are essential to landing the internship. Your career coordinator can also assist with resume development and practice interviews. Bring to the appointment a copy of your most up-to-date resume. No resume? To help you get started, get a sample resume in our office or online.  Most employers will require a resume to consider a student for an internship.  Career Services is located in the lower level of the Orr Center, Room 074. Appointments can be scheduled online via Career Launch, email, or by calling 812-464-1865.
Career Launch is the official University database for Experiential Learning, Internships, Co-ops, and other work-based experiences. USI Career Services asks that you report both credit and non-credit experiences on Career Launch as soon as you accept a position. A new Experiential Learning form should be submitted for each semester (work term), even if you are working with the same employer in the same position.
Career Launch serves as the official university record of your internship. If employers ask us to confirm you did an internship this is how we will verify it. Documenting all of your experiences in Career Launch helps you keep track of important details you'll need later when applying for full-time jobs.
All current USI students can log in to Career Launch through the icon on myUSI. Select the Experiential Learning link click "Add New" and then follow the steps to report your internship or other experience. If you have any questions, contact USI Career Services at 812-464-1865.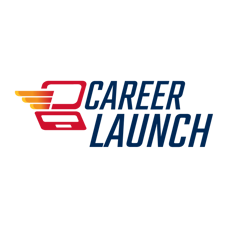 It's important for you to get feedback to understand how you are learning while completing an internship. For students who are receiving academic credit for their experience, it is also important for us to learn more about their performance and how they handled their responsibilities. 
Students will be sent a short mid-term internship evaluation about themselves and their employer. In addition, we will send you a final evaluation early this fall when you have completed the internship.
Internship supervisors will also be sent evaluations at mid-term and the end of an internship. As students may receive academic credit for their experience, it is important for us to learn more about their performance and how they handled their responsibilities. 
In most cases, evaluations should be completed based on the following schedule.
Fall Internships
Midterm Evaluations Oct. 1-5 and Final Evaluations Dec. 1-5.
Spring Internships
Midterm Evaluations March 1-5 and Final Evaluations May 1-5.
Summer Internships
Midterm Evaluations June 20-25 and August 1-5.
Or as close as possible to 4 weeks after the start date and 8 weeks after the start date.
Contact USI Career Services with any questions.
Some majors require an internship to complete your degree. The requirements will vary based on your major. If your major does not include an internship, you can still do one through Career Services for credit or as a non-credit internship. Learn more below.
If your major is not listed above, schedule an appointment to talk with USI Career Services about your internship options.
In some cases, your part-time or full-time job may be used as a way to get internship credit. Schedule an appointment with a USI Career Coordinator for guidelines and details.