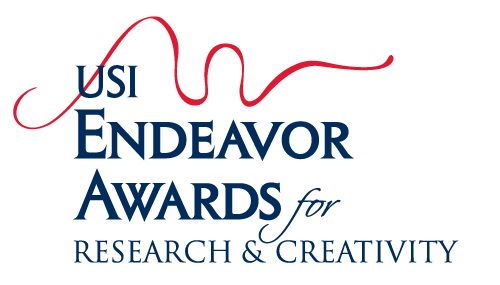 The USI Endeavor Undergraduate Research and Creative Works symposium is a conference to encourage, support, and publicize undergraduate research, scholarship, and creativity. Students who have received Endeavor awards for research, creative projects, or travel are required to present at the symposium. The event will be held in Carter Hall and students will have the option of presenting their work in either of two formats – as a poster or an in-person presentation.
All undergraduate students are invited to participate regardless of whether they have applied for or used Endeavor funds. Students who have completed research, scholarly or creative endeavors, either as independent projects or within the confines of a class project, are encouraged to submit an abstract or description of their project and present their results to the University and community. Students from universities other than USI are also invited to submit an abstract for consideration for the symposium.
This website will open to receive abstracts from February 20, through March 24, 2022. Once all the submissions are compiled, the symposium will be on Thursday, April 6, 2023.