Housing and Residence Life has numerous leadership opportunities for students in the residence halls and apartments. We invite you to get involved with your community and meet many great people on campus. Getting involved at USI makes the most of your time here and is a fun way to meet others who want to make a difference on campus. Getting involved is also a great way to learn leadership skills. Check out all that we have to offer!
Student Housing Association (SHA), Area Council and the National Residence Hall Honorary (NRHH) are each student organizations within Housing. Each group has their own executive board, goals and purpose. SHA and Area Council are open to all housing residents. NRHH is an invitation-only student organization that recognizes the top 1% of students in Housing.
University Housing also offers leadership opportunities as a job! We hire desk assistants, marketing assistants, programming assistants, and resident assistants throughout the year.
For more information about student leadership opportunities, email Living.
Student Housing Association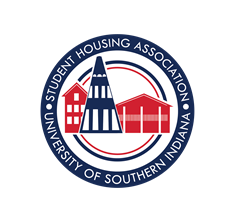 What is SHA?
SHA is an organization that seeks to enhance housing students experience, creating a home away from home atmosphere, through program and service opportunities. SHA is a voice for students living on campus, representing their interests and any concerns they may have.
SHA Mission
SHA mission is to help make students residential experience an enjoyable one because your residential experience matters.
Get Involved
Students should get involved with SHA because:
Is a great leadership opportunity
Fun way to meet new people
Put on awesome events
Opportunity to attend state, regional, and national conferences
A place to have a voice and be a part of a team that seeks to make changes to improve residents housing experience.
National Residence Hall Honorary (NRHH)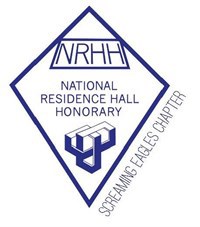 The National Residence Hall Honorary (NRHH) is an honor society for the Top 1% of leaders in the residential community as governed by the National Affiliate of Colleges and University Residence Halls (NACURH). NRHH membership, which cannot exceed 28 members at any given time, grants honors to students excelling in scholarship, leadership, and community service. NRHH selects new members through a stringent application process each fall and spring.
The primary purpose of NRHH is to develop and recognize various leaders, communities, organizations, programs, and other aspects of the university campus. NRHH reviews and selects Of-The-Month Awards for the campus wide winners. Additionally, NRHH sponsors and plans social and philanthropy events throughout the year.
To be considered for membership in NRHH, students must:
Be in good standing with USI with a minimum cumulative 2.5 grade point average
Two or more semesters' residence on campus (including semester of application)
Reside on campus at the time of application and be a full time student
Contribution to on-campus housing and demonstration of leadership and ability therein