Matchmakers

How Careers are Launched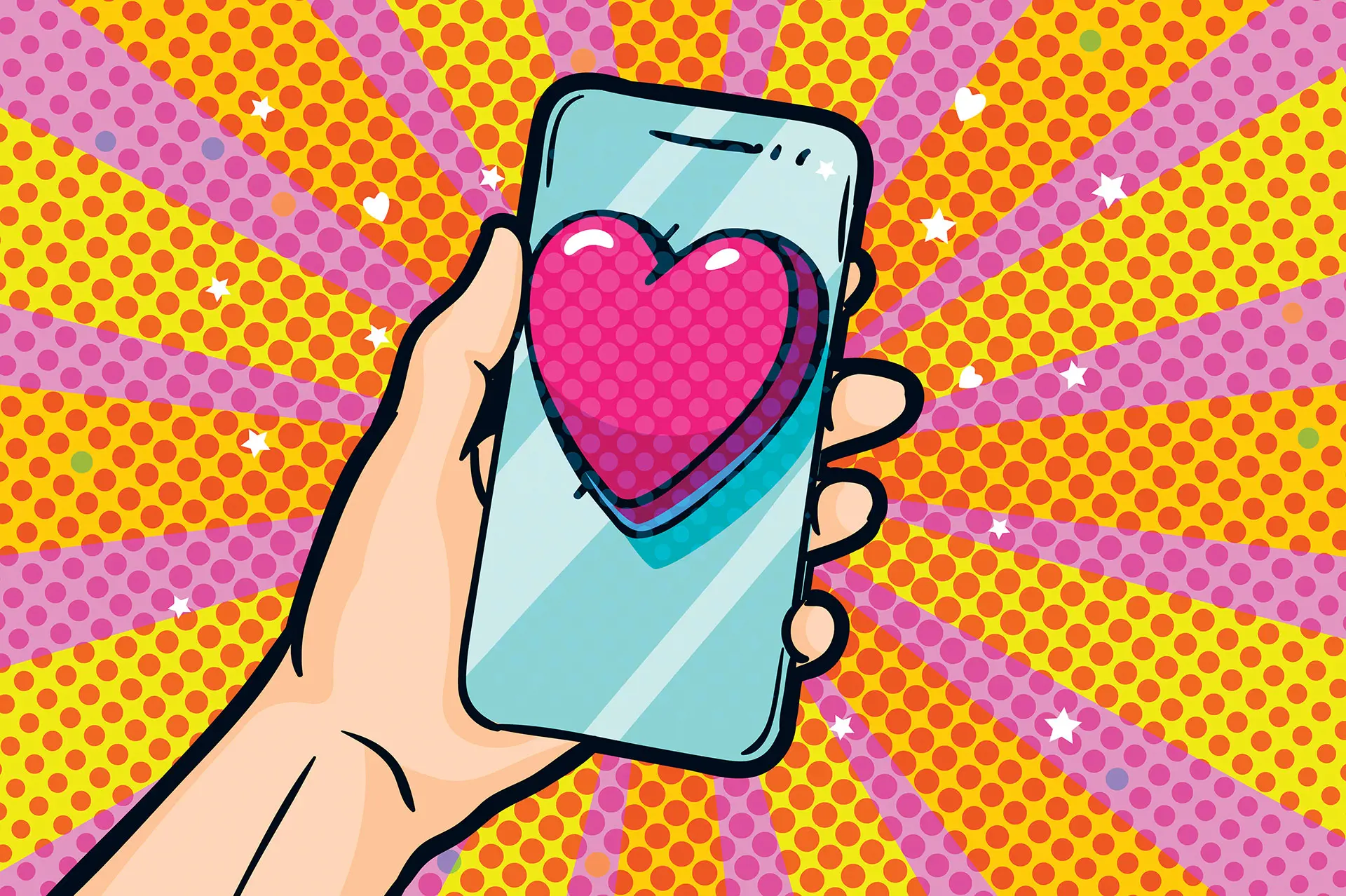 Tucked into a lower-level suite in the Orr Center, is the unassuming Career Services and Internships Office. While its locale isn't high-profile, its function contributes to the foundational success of every USI student past, present and future. The services offered range from helping students understand their majors' career options, to hosting career fairs, to resume development, to outfitting students for interviews and more, but the staff's ultimate objective is matchmaker. Matching dreams with opportunities, goals with careers and students with employers.
"We are kind of like a dating service," says John Perkins, Career Coordinator for the Pott College of Science, Engineering, and Education. "We know what employers want and what students are looking for, and we help bridge that gap by putting them together." Before reaching that bridge, there are several steps students need to take, starting with a visit to the office as first-year students. It's difficult for them, however, to see so far into their futures and grasp the need to visit the department early in their college career. "We encourage students to work with Career Services to ensure they are majoring in something that will lead to a job in an area they want to live," says Stephanie Fifer, Employer Engagement Coordinator. "If they come in at least once a year, we can make sure they are on the right path."
While the department's primary stakeholders are students, the staff see their role as a service provider for three distinct yet linked constituents: students and alumni, faculty, and community and employers, delivering unique resources to each segment—service, partnership, collaboration—respectively.
Students (and alumni, to many degrees) have access to a host of career-achieving resources from coaching to connecting. The service most requested of career counselors is resume development—a constructed story of your work history and not a regurgitation of positions held. "Coordinators review resumes and help students refine the descriptions of their skills and qualifications to better align with a potential employer's job position," says Pam Doerter, Career Coordinator for the College of Liberal Arts.
Before resumes can be shined to perfection by proofing, proofing and more proofing, the nuances of who you are and how you will contribute must be developed. "A lot of students think, 'I was a good student so I'm going to get a job,' as if that's all there was to it," Perkins says. "They don't know or want to worry about the principles of job hunting because they were a good student. What they forget is there are other skills employers want besides the degree."
Many of those other skills—what the counselors call competency skills—are developed through participation in and holding leadership positions in student organizations on campus, as well as volunteering for community nonprofits. "Students don't realize how much experience is needed for an entry-level job. This can come from internships or volunteer positions," says Elizabeth Buchanan, Career Coordinator for the College of Nursing and Health Professions, and recent graduate herself.
Core coursework also cultivates communication, teamwork, organization and the power of showing up. "Students are presented with opportunities to learn valuable skills that translate into the workforce by participating in their classes. Group projects and classroom presentations provide opportunities to utilize their technical abilities that the coursework develops, but also the ability to communicate effectively and work well with others," says Jennifer Riester, Career Coordinator for the Romain College of Business. "We assist students in learning how to convey that to employers through their resumes."
When crafting resumes, applicants need to know how to sell themselves, know what desired traits to list on their resume and how to frame it in the right context for the employer. Additionally, the right words keywords—play a significant role in a curriculum vita being seen by a hiring manager. "You have to be very aware of what you are putting on your resume because some big companies run applications through a tracking system," Fifer says. "If it doesn't have keywords that match the employer's job description or key skills, the resume never goes to the next level."
Companies are employing other forms of automation too, such as video interviews. This trend was seen prior to COVID-19 but the practice has continued and will likely be a mainstay from now on. "It's not even a person doing the interview on the other end," Fifer says. "[Interviewees] are answering recorded questions and their responses are then reviewed."
Awkward for most but especially for new-to-the-scene job seekers. And stressful. There are no human cue —such as nods or gentle smiles—to lend comfort and let you know you are doing okay. Career Services and Internships helps students train and prepare for video interviews using a program called Career Launch that contains a training module for students to practice and perfect their no-person interview skills.
Appearances make lasting impressions, and to help ensure students show up for interviews dressed for success, Career Services and Internships established the Suits for Students' Success Closet containing professional, business attire students can select and keep. The clothes are all donations suitable for interviews, clean and contemporary in style. Students can visit the closet and select one outfit annually. "They don't always think about bringing dress clothes to campus," says Fifer, noting donations come from USI employees and clothes drives held by local business partners. "COVID-19 was great for us because everyone stayed home and cleaned out their closets," she says, adding they can get "wiped out" right before the career fairs.
If Career Services and Internships is the bridge between students and employers, then faculty are the bridge between students and Career Services and Internships. The\ partnership is a positive two-way street for faculty and the department, with students as the winners. "We always do a lot for faculty," says Perkins. "They'll reach out to us for information on what's hot [career-wise]. They want to know if we can help them find careers for their majors."
On the flipside, many faculty assign students to do mock interviews using USI's Career Launch program. "In these cases, the professors review the assigned interviews and provide feedback to their students," Fifer says. Faculty also encourage or assign students to attend networking game nights and career fairs hosted by the department—a profitable offering for students that the department struggles to get them to attend.
Career Fairs are held in the Spring and the Fall semesters in the Screaming Eagles Arena, which can accommodate 120 employers seeking to connect with USI students as future employees. "We attend career fairs as it's important for college students to know that we want to retain them in this community and that we like to hire local students that would be a good fit in our industry," says Becky Glines, Communications Director at Southwestern Healthcare, Inc.
The event can be the entry point for students and alumni wanting to get their foot in a company's door. "USI students who have come through our Communications Department are able, willing and ready to tackle the workforce. They are go-getters who have so much to teach us with the ever-changing way that the world receives their information," Glines says.
The breach between inexperienced job seekers' expectations and employment realities can be more of a gulf than a gap. The biggest misconceptions students have are salary expectations and level of entry. Too many expect $50,000-$60,000 from the start and a mid-level position. "We had one student we had to have a heart-to-heart talk with because she believed she'd get a manager's position upon graduation," says Fifer. "She had an entry-level offer and we advised her to accept it because that's how you get your foot in the door and advance to the level you desire."
To dispel delusions of grandeur and ground students' aspirations, Career Services and Internships hosts panel discussions where employers can give students the lowdown on working for area companies. "It is hard to navigate the workforce," says Glines. "I would like students to be aware of the challenges that arise when finding a job in their career area. Sometimes students aren't aware that finding those placements don't happen right away. There are many times that individuals have to work in other positions within an organization. It is always important when interviewing [however], to express career desires so that the organization can consider that person when an opening should arise."
The current Great Resignation has employers in a frenzy to find quality workers, but the one segment of society not participating in this trend is newly-graduated college students. For them, getting a job is a job. They can expect to apply to 100-150 positions (an average across industries), sending 10-15 letters and resumes each week, but no more than two a day, says Buchanan. Any more, and applicants start making avoidable mistakes such as forgetting to change the job title or company name to match a different job opening. Following these practices, hopeful hires can anticipate 20-25 interviews, leading to one job offer. The craft of successful career matchmaking, if not life partners then long-term daters, is a slow and artful dance of sequenced, well-timed moves and strategic choreography. It involves planning, patience and good manners if you want a company to pop the question.