International Club or iClub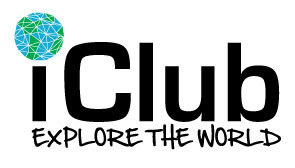 The International Club, or iClub, is a very active organization on campus. The club is made up of both American and international students, and it focuses on promoting unity, understanding and friendship. Membership is open to all students at the University of Southern Indiana, and the club reflects the cultural diversity of our University. The International Club has a considerable impact on USI students as well as the community. It is easy to become involved in any of the many activities offered including picnics, dances, sporting events, trips and much more. Meetings are held monthly.
Other programs including trips, cultural events and workshops focused on international student needs are offered by the Center for International Programs. The biggest iClub event is the Annual International Food Expo, a wonderful celebration of the foods, customs and cultures represented by students at USI. Over 600 people attend the International Food Expo, held annually in February. Check the USI calendar to find specific details. Other exciting events include:
Holiday World Trip
Welcome Picnic
Murder Mystery
International Extravaganza
Thanksgiving Break Trip
Spring Break Florida Trip
Semi-Formal Dinner and Dance
How to Join
Students can join the International Club by paying membership dues. Members dues are traditionally for one academic year.  If you sign up in the fall, $30 will cover both fall and spring semesters and includes an iClub t-shirt, as well as discounts for club events. Joining in the spring is $20 but only lasts for that semester and does not include a t-shirt.
Stay Connected with iClub
Visit the iClub EagleSync page (through your myUSI account).
Find the iClub on social media: iClub on Facebook, Instagram, Snapchat: usi_iclub