April 8, 2024, Solar Eclipse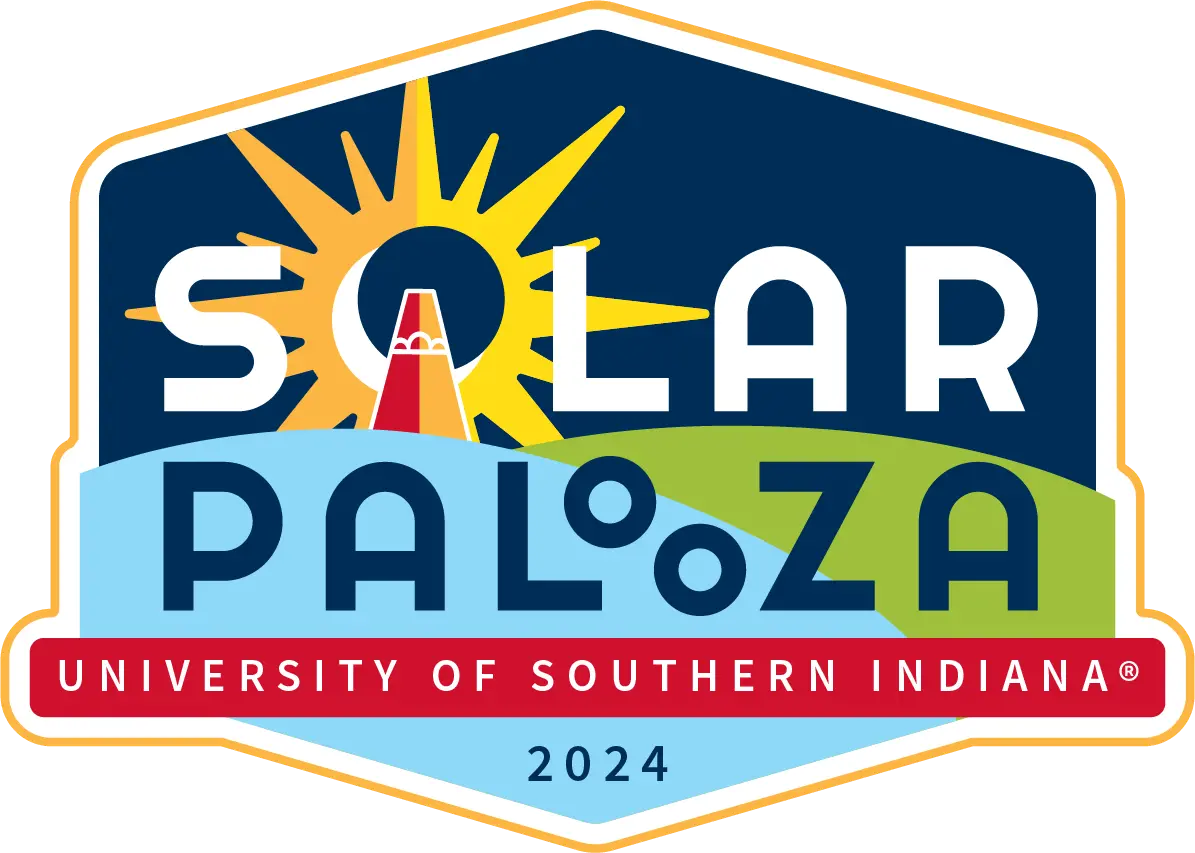 Monday, April 8, 2024
A total solar eclipse will trace a narrow path of totality across 13 states, with Evansville, Indiana, directly in its path. The eclipse will reach the USI campus at approximately 2:02 p.m. CST, with totality lasting 3 minutes and 5 seconds.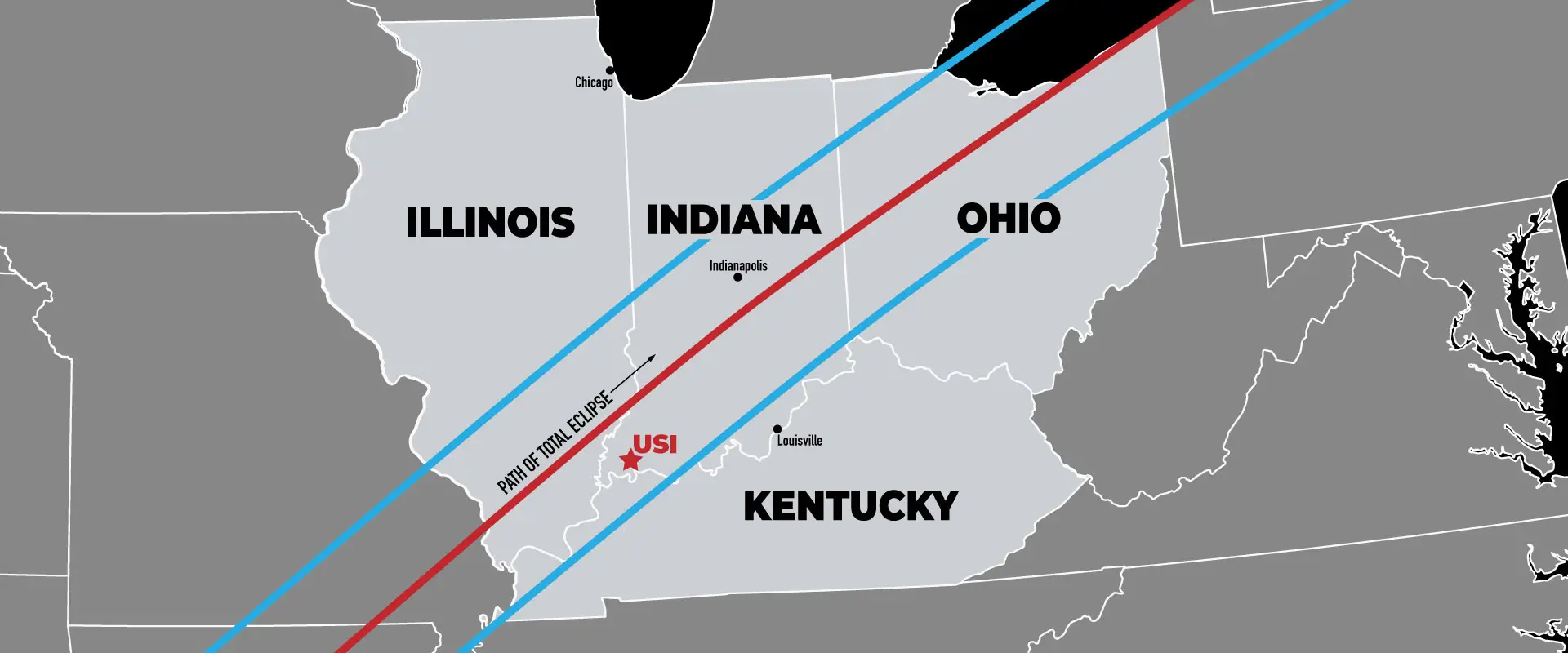 Breaking Barriers: An Astronaut's Inspiring & Winding Road to Space
Astronaut Joan Higginbotham, Sunday, April 7, 2024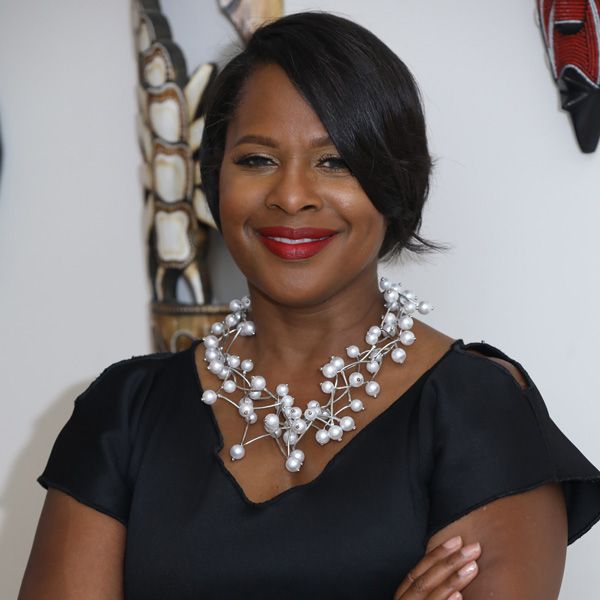 Joan Higginbotham will take the stage at the Screaming Eagles Arena at 7 p.m. Sunday, April 7, for her presentation, "Breaking Barriers: An Astronaut's Inspiring & Winding Road to Space," followed by a moderated Q&A. Doors will open at 6 p.m.  
Higginbotham's presentation will take the audience aboard her STS-116 space shuttle mission to the International Space Station (ISS) and will explore how preparation, passion and perseverance were key to her successful voyage into space. She will also reveal lessons learned along her inspiring journey. 
In 2006, Higginbotham flew aboard Space Shuttle Discovery, becoming the third African American woman to travel in space. On the 13-day mission, the seven-member crew continued construction of the ISS, embarking on four space walks with Higginbotham operating the station's robotic arm. 
She has been widely recognized for her accomplishments, honored by President George W. Bush at the 81st White House Black History Month Celebration and featured in Alicia Keys' Superwoman video. Higginbotham is also the recipient of the National Space Medal, the Adler Planetarium Women in Space Award, and the NASA Exceptional Service Medal, and was named one of Savoy Magazine's Top Influential Women in Corporate America and one of Essence Magazine's Top 50 Women, among other accolades. 
She began her career at NASA in 1987 as an aerospace technologist at the Kennedy Space Center (KSC), Florida, where she worked her way through numerous promotions and actively participated in 53 shuttle launches during her nine-year tenure. 
Selected as an astronaut candidate by NASA in 1996, she reported to the Johnson Space Center and was assigned various technical duties including testing modules of the ISS for operability, compatibility and functionality prior to launch. Higginbotham has logged more than 308 hours in space, retiring in 2007 after 20 years with NASA, joining Marathon Oil to manage their corporate social responsibility office and the Bioko Island Malaria Control Program in Equatorial Guinea, Africa. 
Brought to you by the Romain College of Business Innovative Speaker Series.
Eclipse Related Events
Multi-day event to include speakers, science exploration, education, entertainment and eats 
The University of Southern Indiana is excited to announce a free and open to the public multi-day event, Solarpalooza, culminating with the Total Solar Eclipse on April 8, 2024. The event will begin at 7 p.m. Sunday, April 7 with a talk by trailblazing electrical engineer and retired NASA astronaut Joan Higginbotham in the Screaming Eagles Arena as part of the Romain College of Business Innovative Speaker Series, followed by a full day of experiential learning and engagement on Monday, April 8—the day of the eclipse. USI will be in the direct path of the moon passing between the sun and Earth, darkening skies in totality for over three minutes around 2:02 p.m. 
With more than 1,400 acres of campus, USI will offer unobstructed sky views and access to educators and exploration that uniquely position the University as the prime location for viewing the eclipse and a day of solar system excitement. Activities will appeal to current and prospective students, alumni, and the broader community, with music, food trucks, expert presentations from the 16th annual Interdisciplinary Colloquium, "Eclipse," and hands-on learning opportunities.
Watch for more events to be added soon. Events are free and open to the public.
American Astronomical Society - What to expect on April 8, 2024
The 2017 total solar eclipse was the first to touch the "Lower 48" since 1979 and the first to span the U.S. from coast to coast since 1918. Remarkably, another total solar eclipse is coming to North America on April 8, 2024, just seven years after the last one. This time the Moon's dark central shadow, about 115 miles wide, will cross Mexico, sweep northeast from Texas to Maine, and then darken the Canadian maritimes. A partial solar eclipse will be visible to nearly everyone in North America fortunate to have cloud-free skies. Learn more on the science behind solar eclipses.
NASA - Eye Safety During a Solar Eclipse
When watching an eclipse, you must wear eclipse glasses at all times to protect your vision. It is never safe to look directly at the sun's rays – even if the sun is partly obscured. Find out more about eye safety from NASA's Eclipse website.
American Astronomical Society - Alternative Viewing Methods and Viewers
An alternative method for safe viewing of the partially eclipsed Sun is indirectly. AAS offers ways to safely view the eclipse without special viewing glasses. 
American Astronomical Society - Reputable Vendors for Eclipse Glasses and Solar Filters
A list of reputable manufacturers of solar filters and viewers. These companies products have been certified safe by authorities recognized by the AAS and whose certification has been confirmed to be genuine.
*It's a good idea to plan ahead and order a supply of eclipse glasses well in advance of the event. As we observed in 2017, demand exceeded supply as the date drew near.