---
Frequently Asked Questions
---
Absolutely! Majority of events during Family Weekend are free for students. If you wish to participate in Paint and Sip, Archie's Duck Dash or Cooking Class, sign up in the Family Weekend Reservations, but do all Add Ons.
If you want to participate in the Homecoming Tailgate or purchase a Homecoming T-shirt, you can do that at the Homecoming website. 
If you're family has season tickets, you can just put 0 for the amount of basketball tickets you want. 
If you need additional tickets, put that number in and we'll get you the additional. To sit together, you would need to take them on that day to the ticket office and exchange for seats together.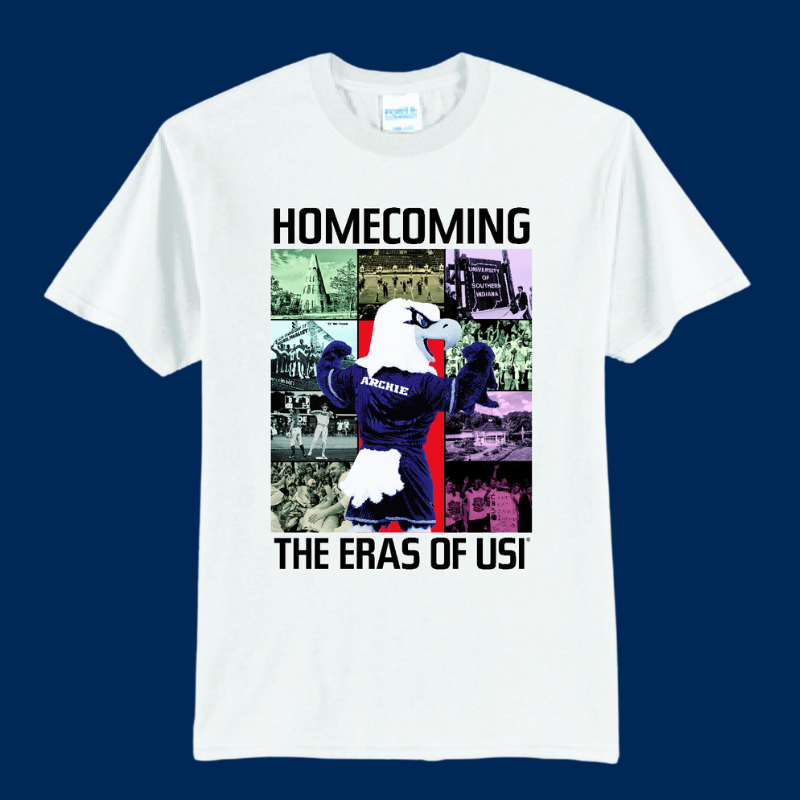 If you want the Homecoming shirt, you will need to preorder. Preorder sales will be open from November 15, 2023 to January 3, 2024. The T-shirts are $25 for non-USI students.  All students can pre-order one shirt for free. All preorders must be picked up from the Center for Campus Life.  Delivery is not available. If you are signed up for Family Weekend, we will have your shirts at Family Weekend check-in, just make sure to indicate on your pre-order that you are attending Family Weekend. 
If you have already submitted your Family Weekend reservation and need to add additional items, you will do that under the Add On portion of the Reservation. 
USI will honor a 100% refund on all Family Weekend reservations that are requested by midnight on Sunday, January 14, 2024. Requests for refunds should be sent to new.student@usi.edu. No refunds will be provided after that time. All purchases must be picked up at Family Weekend check-in. If not picked up then, we will hold materials in our office until March 1, 2024. Unclaimed items will be used for other events at USI. Contact New Student and Transitional Programs at 812-465-7167 or new.student@usi.edu with any questions.