---
Recreation, Fitness and Wellness
---
Get fit. Have fun. Live Well.
We encourage the lifelong pursuit of an active, healthy lifestyle that enhances student development and the campus experience. Our Recreation, Fitness and Wellness Center is one of the most popular spots on campus. With fitness classes, machines, free weights, courts, and an indoor walking/running track there are many things to help you unwind and de-stress after a day of classes. 
Being well can help you do well inside and outside of the classroom. Wellness is an active, continuous process of self-enhancement, and contributes to your ability to thrive as a USI student. Wellness extends beyond just the physical, and is a multi-dimensional state of being.
In addition to the RFWC and wellness initiatives, USI also has two offices to support students with their mental and physical health - Counseling and Psychological Services (CAPS) and the University Health Center - campus clinic.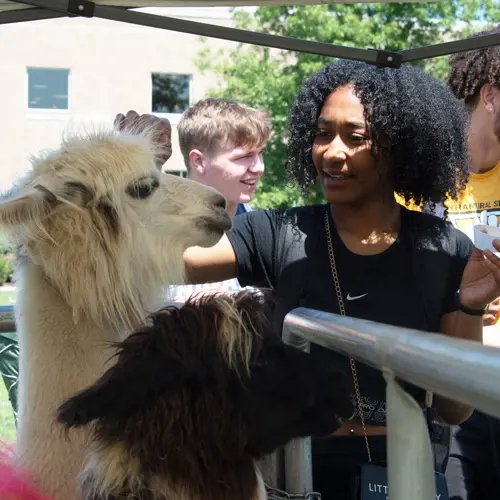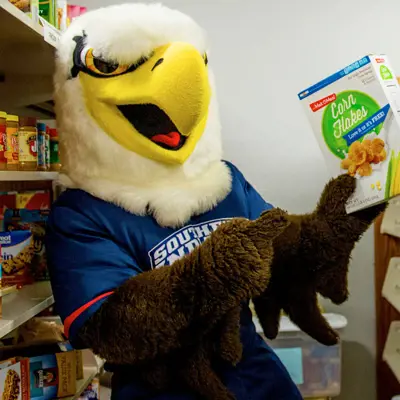 Archie's Food Closet
Archie's Closet stocks non-perishable food products, like peanut butter, canned meats/tuna, pasta, rice, beans, vegetables, soups, and canned fruit, and personal hygiene products such as toilet paper and tissues. The closet is maintained through donations.
There is no fee to use Archie's Closet, just a valid Eagle Access Card.

Aquatics Center
Located between the Screaming Eagles Arena and the Recreation, Fitness and Wellness Center is our new Aquatics Center. 
Students have use of the pool when the swimming and diving team aren't using it. Stop by during the open swim hours to get some laps in!