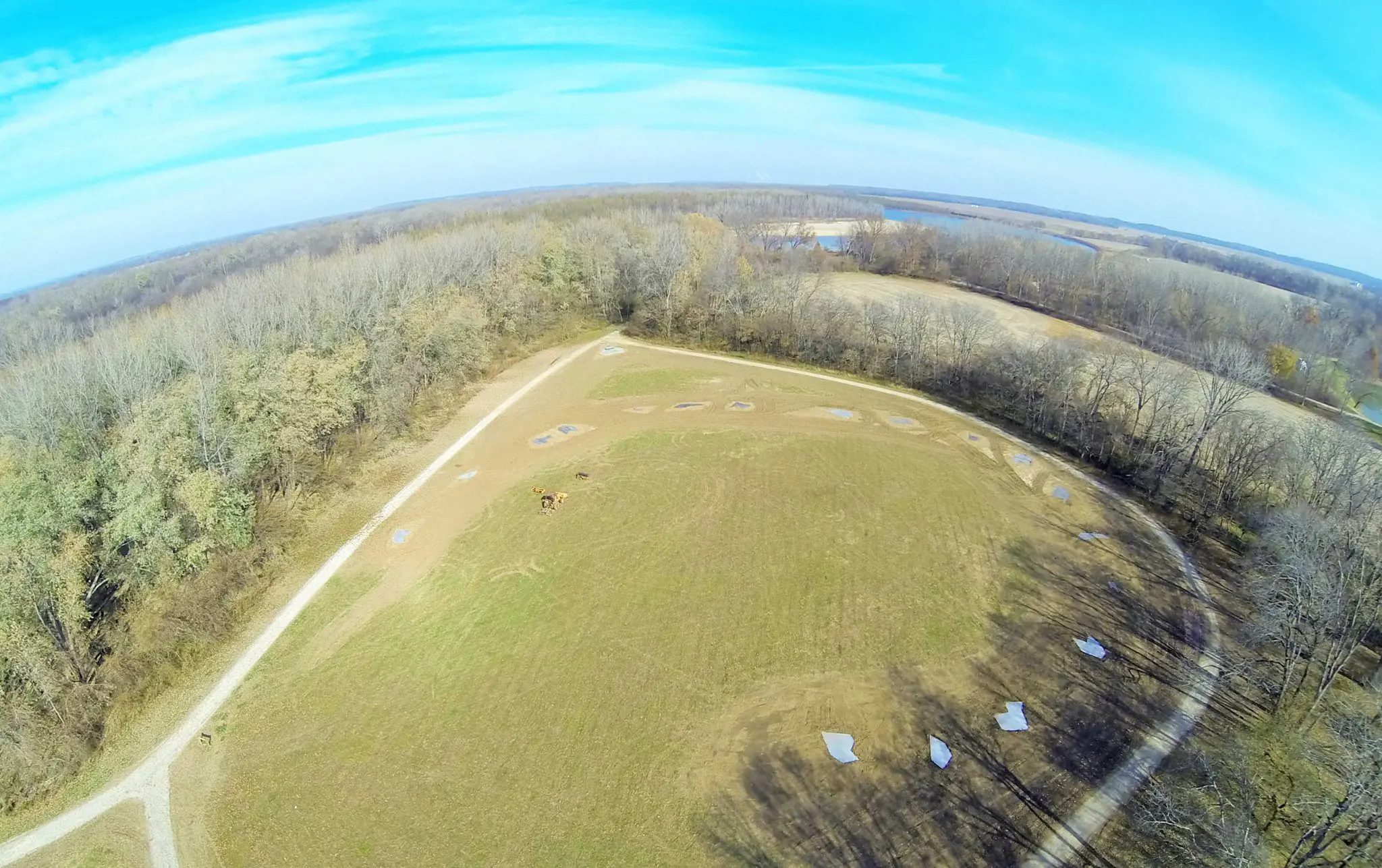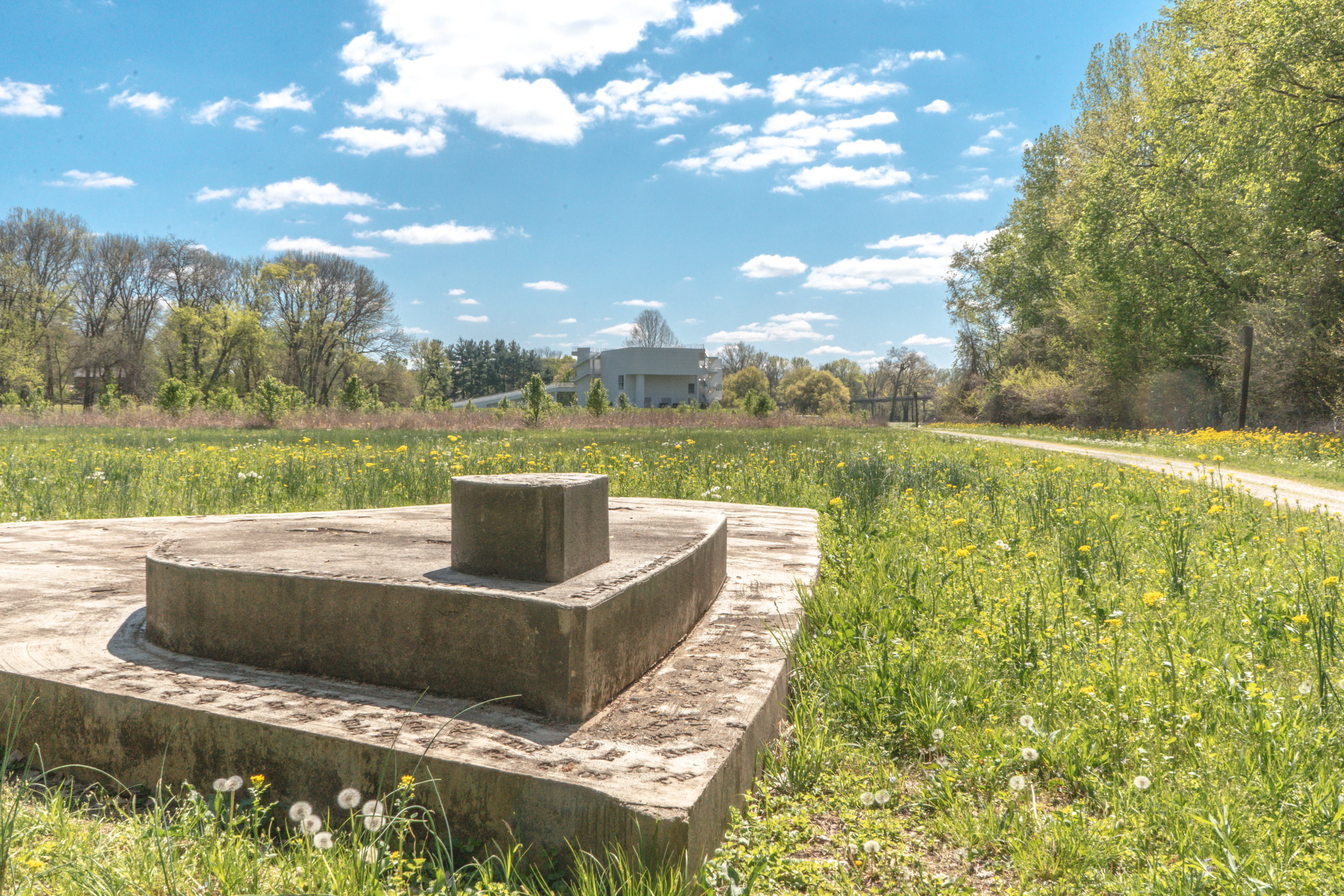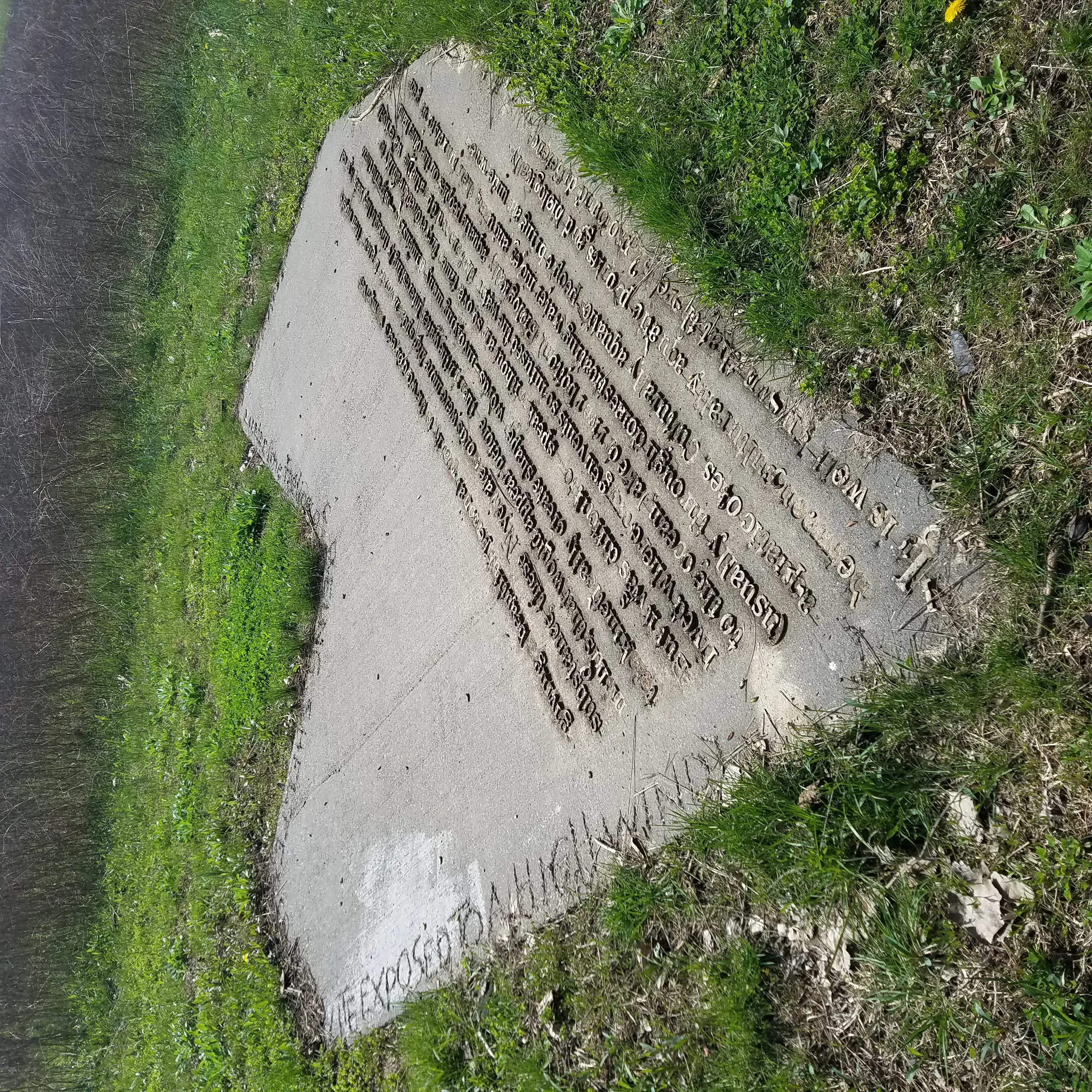 Eames Demetrios
A Healing Palindrome
Located in the field North of the Atheneum, A Healing Palindrome by Eames Demetrios is part of his international project Kcymaerxthaere with more than 140 sites in 30 countries around the globe. Kcymaerxthaere is a global storytelling project that creates a parallel universe through the creation of historical plaques and sites. The forms relate to sites throughout the United States and in other countries which established New Harmony as an integral component in a developing system of interrelated art sites. In addition to the physical structures, Demetrios maintains a website that interlinks sites and publishes tour guides.
A Healing palindrome is one of Kcymaerxthaere's largest installations. To enhance the connection to the parallel universe, the installation was placed where it would be flooded for part of the year here in our linear plane. The story of our site is about Gevrian Melam who comes from a group of biologically aquatic people. Since they are biologically aquatic, they live and breathe underwater. Because of this, they telepathically project shapes to communicate; this is known as the Nyelvate shape language. When a loved one is injured, an aspect of their culture and language allows them to project a palindrome shape around them, bruise the word slightly, and as the word heals so too does the loved one.
Generations ago, after a particularly heavy flood season, the flood waters receded leaving our hero Gevrian Melam washed ashore like a fish out of water. When A Healing Palindrome was cast and he was healed, Gevrian became an air breather. He was now a person without a people. Along the palindrome, shapes are written parts of the storytelling of Gevrian and what happened after he became an air breather. You read the words from closest to you to farther away. As this is a non-linear story, you can begin reading at any shape along the palindrome.
Eames is the grandson of designer Ray and Charles Eames and has international recognition as a professional speaker and Director of the Eames Office. In addition, he curates the Design, Architecture, and Sustainability Film Fest, and is Geographer-at-large in his ongoing international project, Kcymaerxthaere.