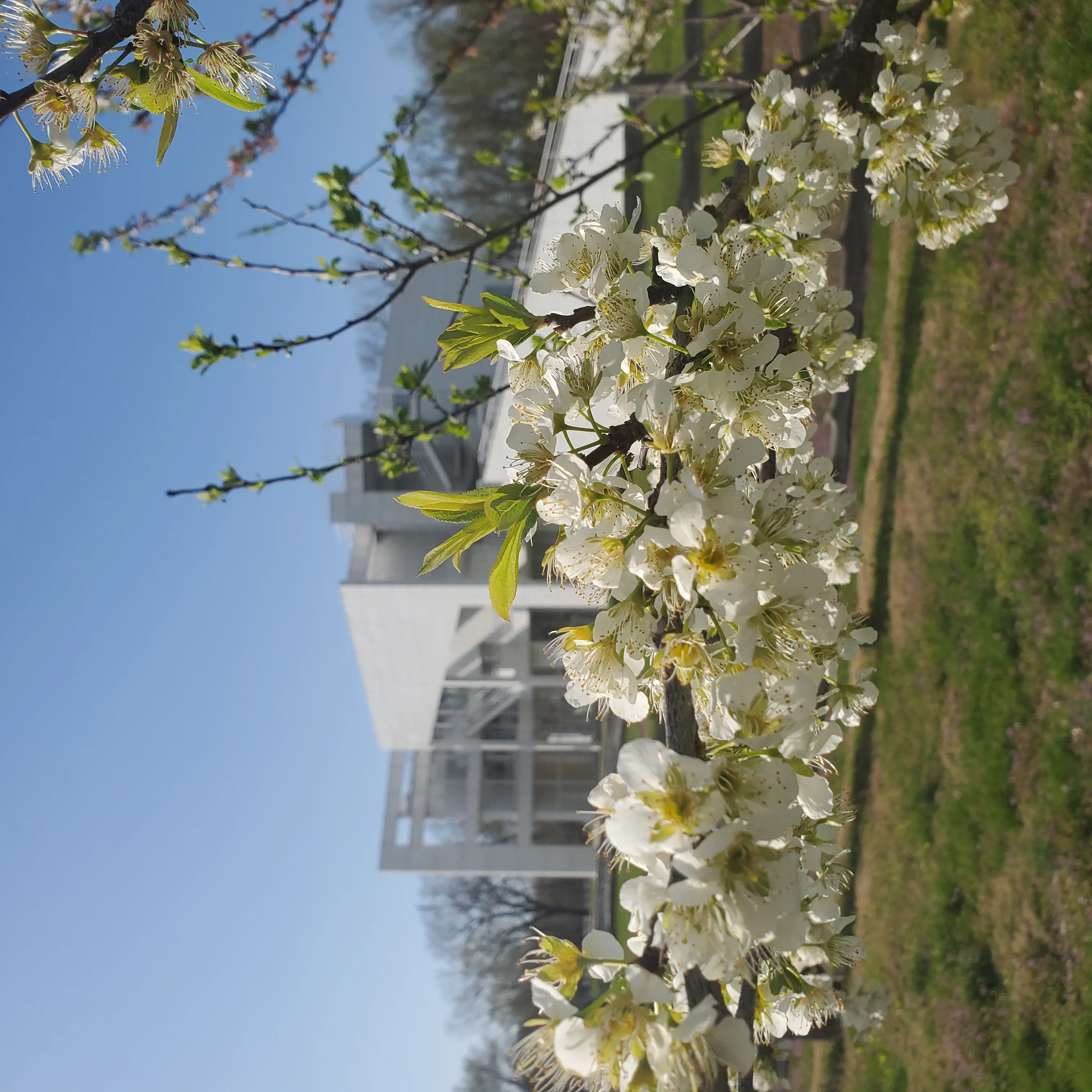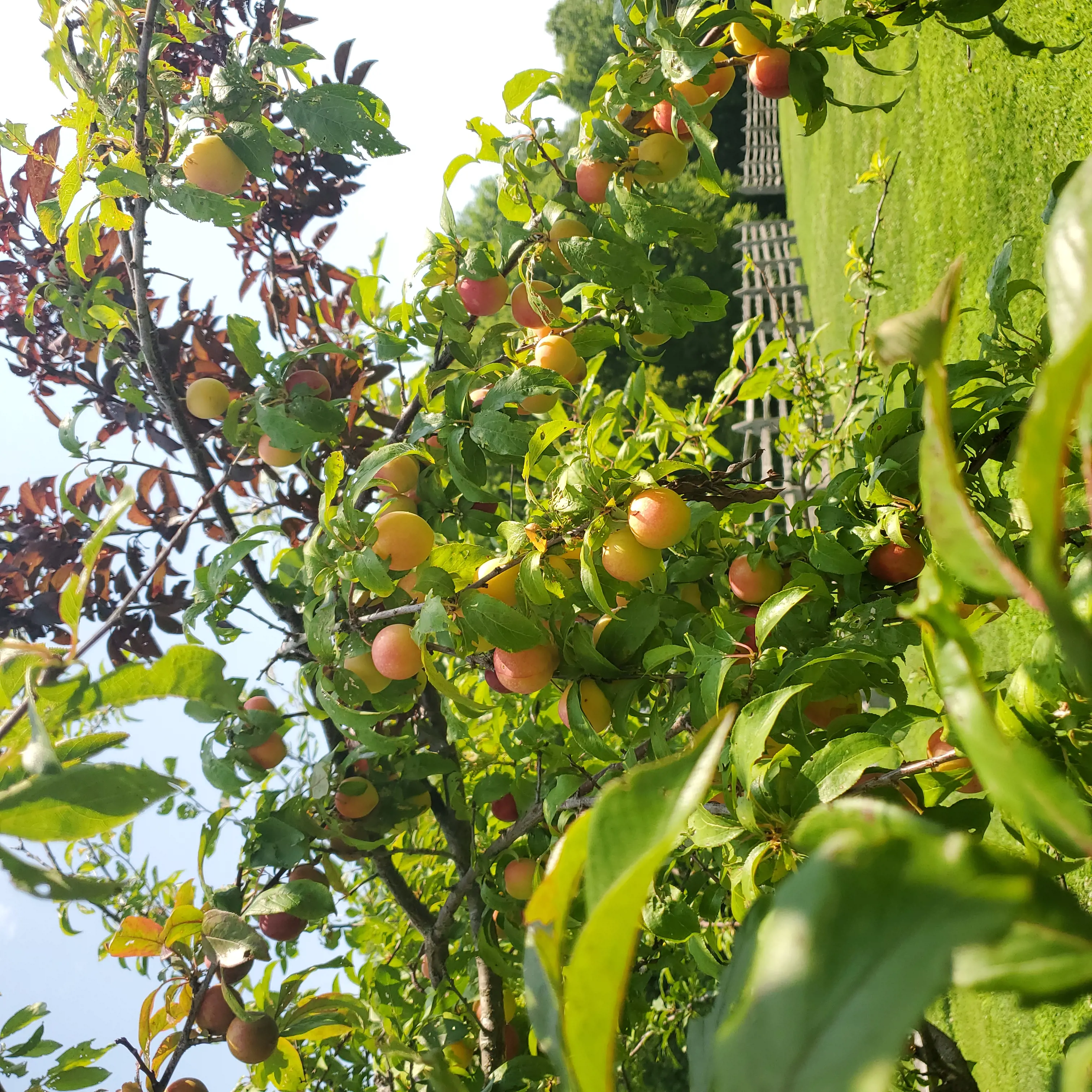 Sam Van Aken
Trees of 40 Fruit
The Tree of 40 Fruit is a single tree with the capacity to grow 40 different varieties of stone fruit including peaches, plums, apricots, nectarines, and cherries. Created by Syracuse-based artist Sam Van Aken through the process of grafting, each tree results in blossoms of variegated tones of pink, crimson, and white that bloom throughout spring as they become laden with a multitude of fruit through late summer and early fall.
"As a symbolic number found throughout western religion, culture, and even within the early United States government, the number 40 symbolizes the infinite, a bounty that is beyond calculation. Like the Tree of Life in the Garden of Eden, these trees are potential; they are the beginning of a narrative that transforms the site they are located in. The far-reaching implications of these sculptures include issues of biodiversity versus food monoculture, industrialization of agriculture and, ultimately, the symbiosis of humankind's relation to nature."
Our two trees are made of 40 varieties of stone fruits based on what was available to the Harmonists when they settled here in the 1800's. The trees are located on the site of the original Harmonist's orchard. Each year Van Akin grafts more branches. About 80% of grafts do not take, so he grafts a lot on them. As of 2019, The tree closest to the Atheneum has all 40 varieties grafted; however, the second tree still needs a few varieties grafted.
Born in Reading, Pennsylvania, Sam Van Aken's work has been exhibited nationally and internationally receiving numerous awards including the Joan Mitchell Foundation Painters and Sculptors Grant; the Creative Capital Grant in Emerging Fields; the United States Information Agency; and The Andy Warhol Foundation for the Visual Arts. He is an associate professor in the Art Department at Syracuse University.