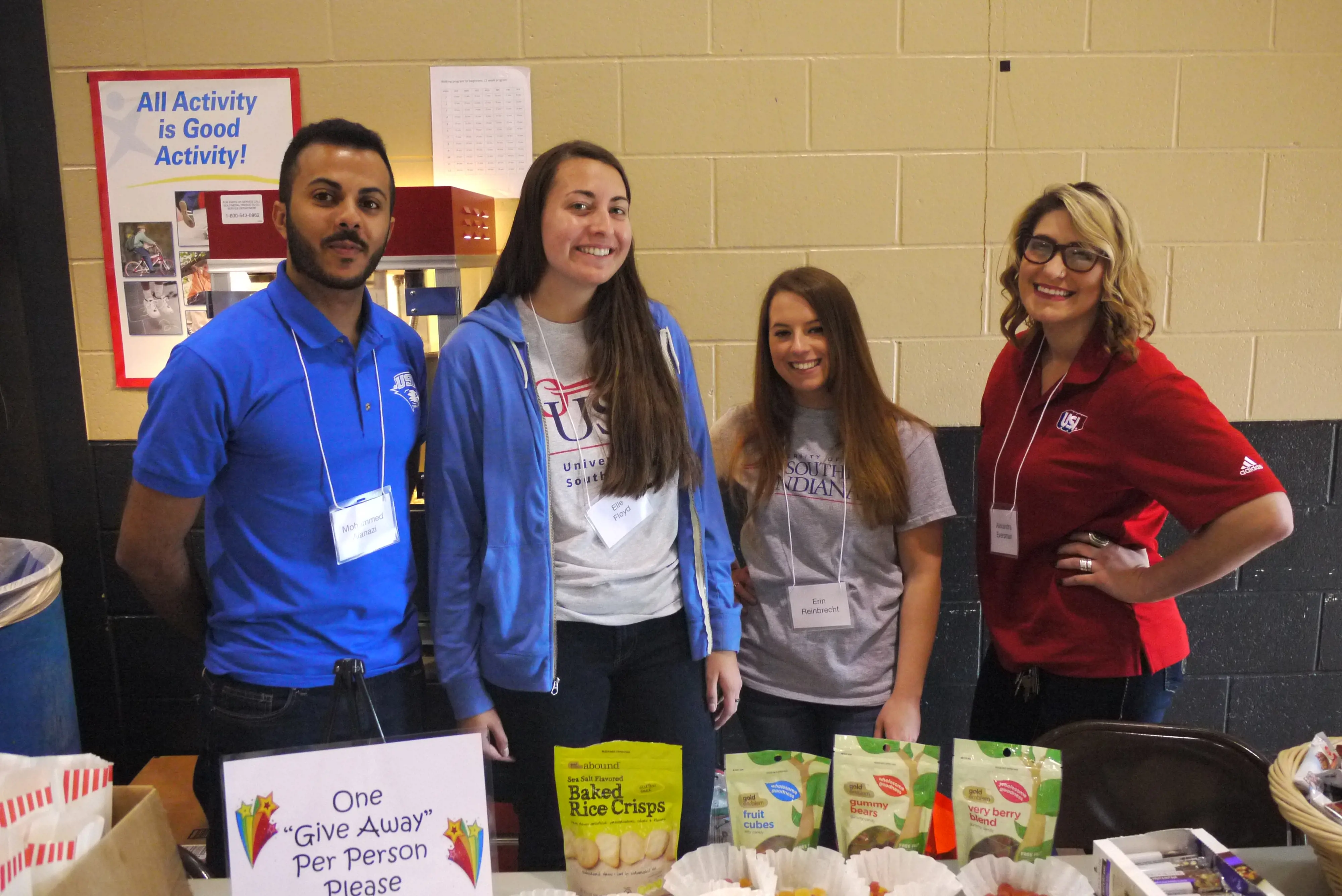 Many rich and varied opportunities are available to you in the health care industry—especially at USI.
The U.S. health care system changes quickly, and you can stay ahead of the curve by completing a bachelor's degree in health services at USI. Employment in the medical field is expected to grow faster than the average for all occupations as the industry continues to expand and diversify.
Graduates of our health services program have an outstanding job placement record and an almost perfect acceptance rate to graduate school. No other undergraduate health care degree program in Indiana has an equivalent track record of career outcomes. Our students gain a broad understanding of the healthcare system through the exploration of topics and issues that influence the health of the community and the individuals themselves.
In addition, no other Indiana health care program for undergraduates can match USI's combination of hands-on faculty, research opportunities, practical experience and career-oriented specialization. The health services program at USI offers a superb academic experience that will prepare students for the complex roles they will perform in formulating the future of health care in the United States.
Health Services Program Mission
The Bachelor of Science in Health Services flows from the mission of the College of Nursing and Health Professions.  As such, the mission of the program is:
"Promoting innovative and work-force aligned healthcare education through engaged interprofessional learning, research, and strategic partnerships".
Health Services Degree Options
The Health Services Program at USI offers a Bachelor of Science in Health Services with multiple concentration areas, including a broad generalist option, as well as three career-oriented specialties:
          Gerontology
          Health Promotion and Worksite Wellness
          Public Health
Additionally, those students who already hold an active clinical license will be able to advance their healthcare career with a health sciences bachelor's degree completion option.
To find out how USI's health services degree can help you compete for the best health care jobs and graduate school placements, contact USI Admission at 800-467-1965.