Welcome to the USI Graduate Nursing Program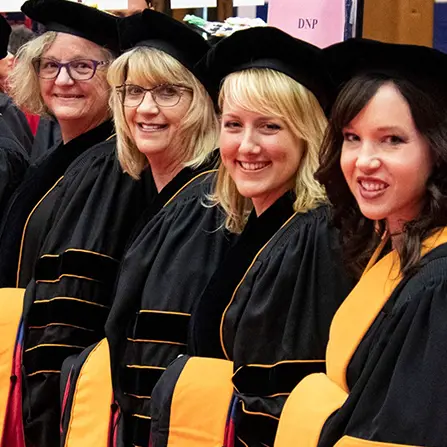 Get a first-class nursing education to excel in your nursing career.
With a graduate degree from USI, you'll be able to pursue advance practice nursing, leadership and education roles.
Click the buttons below to learn more about our graduate nursing programs:
Note: The deadline to apply for USI's MSN and Post MSN Certificate has been extended to October 15, 2023.
Apply for MSN Program       Apply for a Post Master's Program
You'll get extensive clinical nursing experience in a variety of healthcare settings. Moreover, USI provides exceptional preparation for professional licensing exams. Our nursing graduates have an outstanding track record, with consistently high pass rates for both BSN graduates and the RN license exam as well as the MSN and DNP graduates with national certification exams.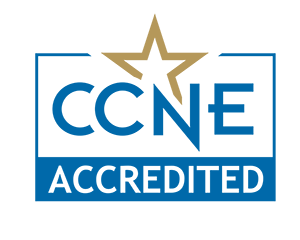 Our Bachelor of Science in Nursing (BSN) program is accredited by the Indiana State Board of Nursing.
The baccalaureate degree program in nursing, master's degree program in nursing, Doctor of Nursing Practice program, and post-graduate APRN certificate program at the University of Southern Indiana is accredited by the Commission on Collegiate Nursing Education (http://www.ccneaccreditation.org).
---
Explore Our BSN Degree Programs        Nurse Practitioner Residency Program