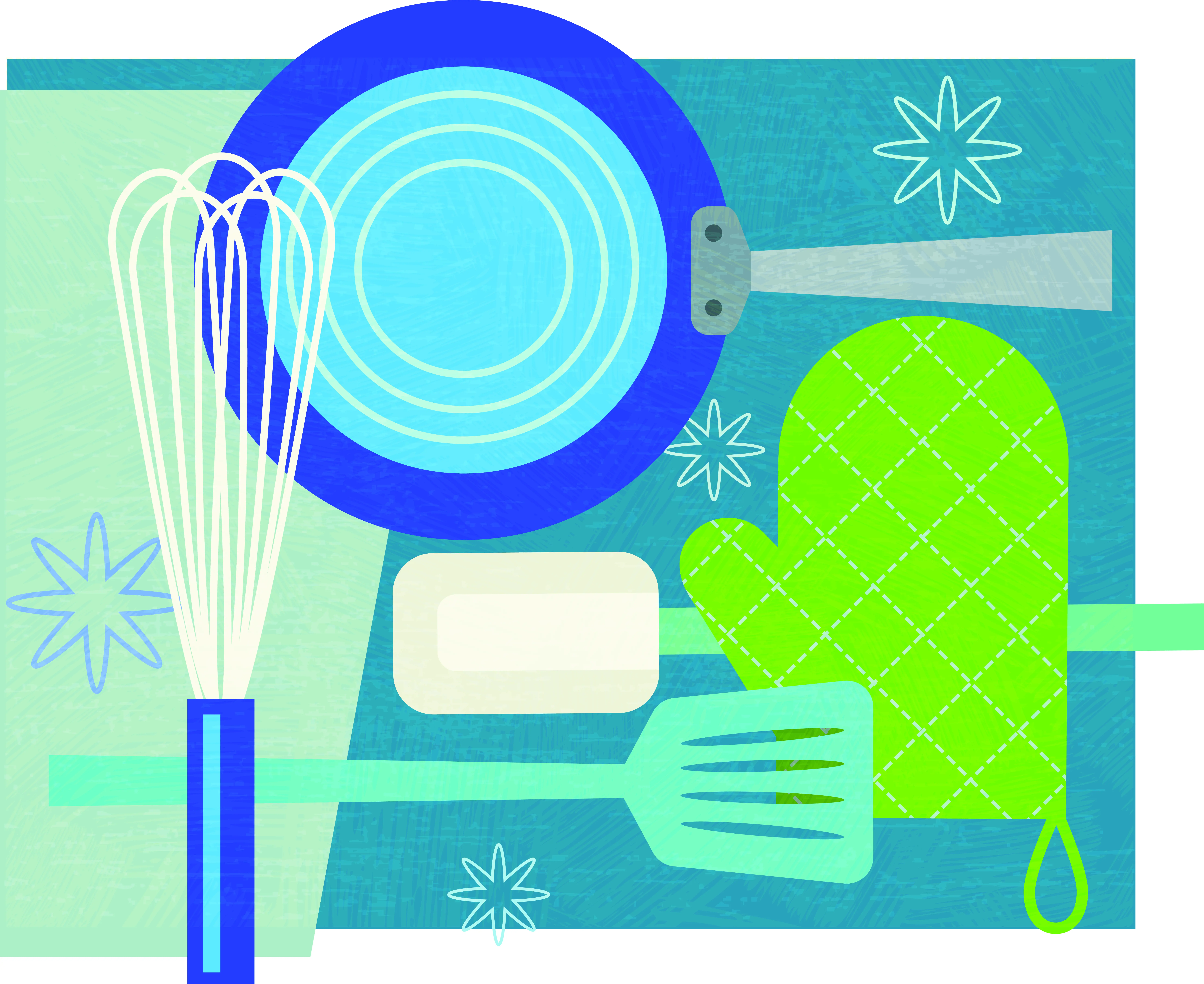 ---
How USI's new swim/dive program went from an empty pool to a splashing sensation.
---
The question of how to build a team from scratch was new to Cameron Kainer, USI's inaugural Head Men's and Women's Swim and Dive team Coach, and Director of the University's new Aquatic Center, but its concept was not. Team building is second nature to this only child from Leander, Texas. It starts with networking. And it started on day one. "Since I got the job, it's been phone calls, it's been recruiting, it's been getting people excited about what we are doing here," said Kainer, who arrived on campus in August 2021 to a beautiful, ultramodern (empty of athletes) pool.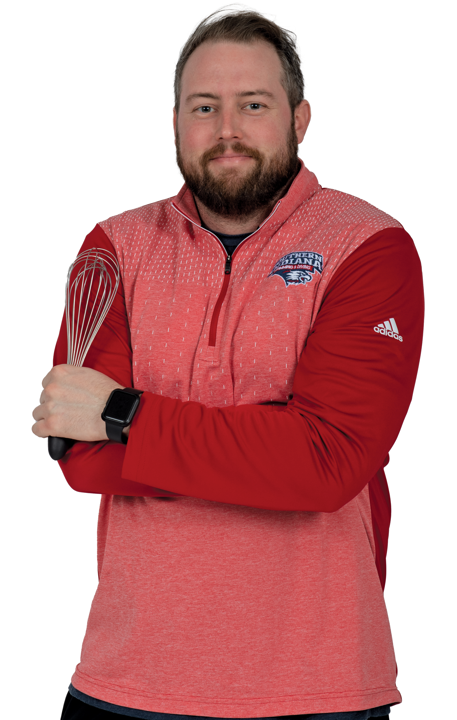 The addition of these new athletics—Men's and Women's Swiming and Diving teams—to USI's roster of 17 other sports competing at Division I level was an obvious choice, given Indiana's love for the sport. "There is a really strong swim culture in the area," said Kainer, "and definitely in the state. Indiana is easily one of the top five states in the country for high school swimming and club swimming. A lot of high school programs have had much success over the past 20-30 years."
Hoosiers have been swimming and winning before, during and after Evansville native Lilly King won gold medals in the 2016 Summer Olympics and broke new records in 2022. "We've got a lot of fast swimmers in this area," said Kainer, "and the state has invested in swimming. There aren't a lot of high schools in the state that don't have a swimming pool on their campus, which is unheard of in other states."
Kainer set out solo to build the two teams by getting in touch with local swim clubs and coaches of high school swim programs to build relationships. He traveled the region and visited campuses out of state on a two-fold mission: get USI's name out there and see how other programs operated and trained. "I went to a lot of different programs my first year and got to see how people practiced, not only in the water but what type of dry land workouts they did," Kainer said. "The cool thing about the swimming community is we are not secretive. Coaches don't hold onto things when they are successful."
A former competitive swimmer and 2008 Conference Champion at the University of Texas Permian Basin, Kainer has been coaching college teams since 2013, first at his alma mater (a Division II school) as the Head Men's and Women's Swimming and Diving Coach for almost seven years, and then as Head Women's Swimming Coach at University of Alaska Fairbanks (a Division I and II school) for a season. The appeal to coach USI's inaugural teams in a brand-new facility proved too strong, and the University's reputation clinched it. "I think USI is a special place," he said. "It's a beautiful campus wonderfully kept, but the academic programs and the athletic successes really sold me."
Without USI's teams in place, Kainer split his energy into three lanes: observing and learning from other programs, recruiting student-athletes, and becoming a valuable member of USI by engaging with the Athletic Department's other faculty and Admission's staff, announcing volleyball games and pitching in at fundraisers. "For me, it was really important to get involved with the campus community as early as possible and get to know a lot of different people."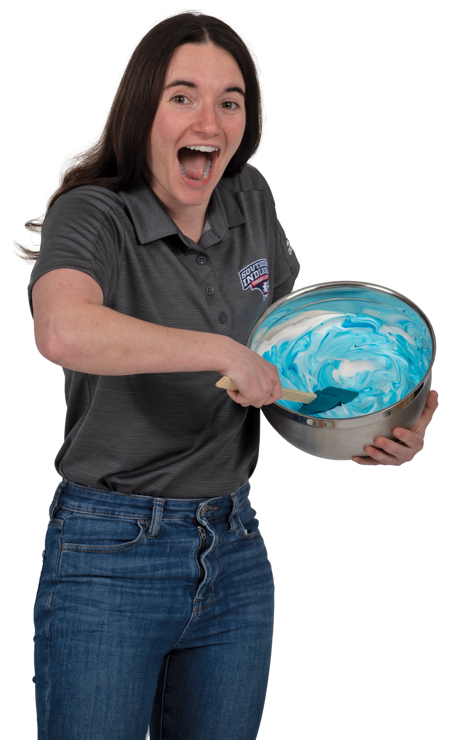 For the first seven months, Kainer worked alone, but in March 2022, Elisabeth Peskin, Assistant Swimming/Diving Coach, climbed aboard. Although only a few years older than the students who would comprise the teams, she brought a unique perspective to the role, having been a student-athlete on Indiana State University's inaugural Division I Women's Swimming and Diving team for four years.
Peskin was taught to swim as a kid for safety reasons, but her high energy and love of the water led her to participate in summer swim leagues. It wasn't, however, until she was a graduate assistant for Rose Hulman's Men's and Women's Swimming and Diving Team—one of only two coaching staff—that she discovered what she wanted to do. "It was awesome," she said. "I really fell in love with it and the small school feel, and I loved my student-athletes. Being part of USI's inaugural program, in an area that has a lot of swimming potential, was something I really wanted to do."
Kainer and Peskin attended coaching clinics and talked to coaches of successful teams, as well as coaches who had started programs before to learn from their experiences.
The bulk of the recruiting was accomplished by Kainer. Within nine months of his arrival, the Men's and Women's Swimming and Diving Program went from zero to 42 student-athletes. "That's a pretty big class for a first-year program," Kainer said. "It showed they really believed in what USI has to offer."
Not only were the swim/dive teams new, but 93% of the teams' members were new to college; 39 of the 42 were first-year students  They were joined by two current USI student-athletes (a junior and senior) participating in different USI sports and one sophomore recruit. Except for those three, there was no peer guidance. "There are no upperclassmen to say, 'this is how college is' or to tell them to 'trust the process and you will swim faster,'" said Peskin. This dynamic also meant they all experienced the same life changes  first-years go through when away from home for the first time. "When you have a team of freshmen who all get homesick at the same time, that can be difficult," she said.
With mom and dad not around, Kainer, Peskin and Andy Brown, Assistant Diving Coach and Director of Compliance, who joined in August 2022, are the surrogates. They listen to the students, suggest fun things to do and places to eat. "I think a really important part of coaching is carving out time to listen to them and make them feel comfortable talking to us," said Peskin.
It's the bonds and trust that make the teams strong. If student-athletes are comfortable talking to the coaches as people, they will trust their coaching advice too. They will trust that the training, both in and out of the pool, will result in success. Within the two teams, the student-athletes are grouped as sprinters, middle distance and distance swimmers, or divers, with the men and women training together except for one day a week.
As the Head Coach, Kainer manages the program while training middle distance and distance swimmers, Coach Peskin oversees sprinters' training, and Coach Brown handles divers. While the coaches stay in their respective lanes, the student-athletes don't. "A lot of them float around a bit. I can count on one hand the student-athletes who only do the 50- an  100-meter races, but a lot of them do the 50, 100 and 200 of some sort," Peskin said. "Sometimes I have half the team in sprint group practice and other times it is only eight."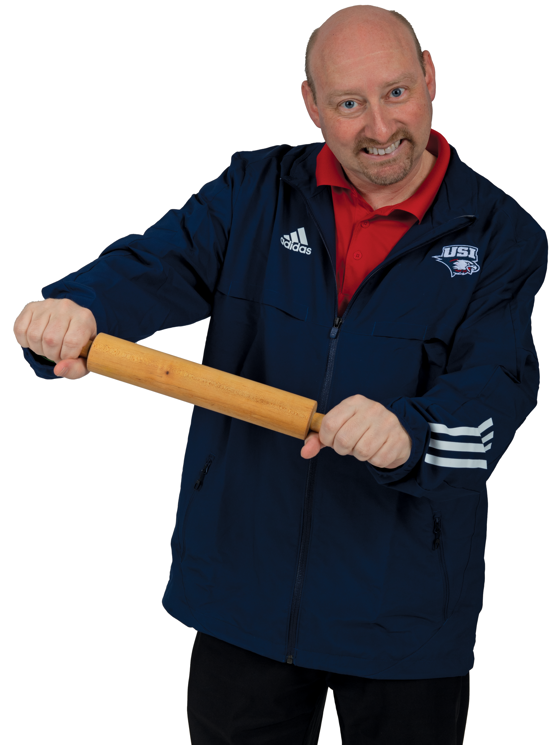 Training consists of wet and dry exercises for both the swimming and diving teams, with the coaches collaborating with USI's strength and conditioning staff for their knowledge and expertise of weight training. Practicing in a pool that does not feel like a dungeon due to the Aquatic Center's abundance of high windows makes workouts with resistance bands, races and other drills fun. To ensure the swimmers' techniques—that coaches can't see underwater—are perfect, Kainer and Peskin use an underwater camera during some practices.
Swimming and diving can be repetitive and monotonous, so an important part of coaching the sport is being creative, mixing it up and keeping it fun. Brown keeps his divers on their toes physically and mentally by making sure the routines are anything but. He has theme practices, such as costumes worn on Halloween that they then wore (in part) in the pool, and dice workouts where each roll dictates the drill practiced. He collaborates with a local gymnastic gym where student-athletes practice dry diving off a board before plunging onto a foam-padded pit. "This allows them a lot more repetitions with less fatigue and not get cold from getting in and out of the water," he said.
The key to any successful team is its culture. "Building a culture is a huge deal when starting a new program," said Brown, a former student-athlete on the University of Evansville's Men's Diving team. He also was UE's dive coach for 10 years with another nine years coaching middle and high school diving teams in several states before joining USI's team. "Our coaches played a big role in the growth of our team cultures," said freshman Mattilynn Smith, nutrition major and women's distance freestyle swimmer. "They taught us that it is important to prioritize culture because we are people before we are athletes."
For Kainer, getting the right culture starts with recruiting the right student-athletes. "If they happen to be good swimmers and divers, fantastic," he said, "but we want to bring in people who will be great teammates to each other, who have strong ethics in the classroom and who come to USI with good grades." Peskin and Brown agree. "My divers know academics come first, no matter what," he said. "They are here to get an education."
Before they came to campus in August 2022, the student-athletes got to know each other through social media posts created by Kainer; bonds he continued to nurture after they arrived. "Coach Kainer did a great job of planning team bonding activities and get-to-know-you games to make transitioning easier for all of us," said freshman Heidi Rhodenbaugh '26, history major and women's breaststroke swimmer.
With the right mix of people in place, the student-athletes took over, creating the culture. "Being part of a new team has been something new and exciting for everyone," said freshman Colton Tang '26, a health administration major and men's sprint freestyle swimmer. "There was this feeling of nervousness coming to a school with no past to look at but also this new feeling of we get to lay the foundation for this program and mold it into our own."
Witnessing the student-athletes shape the program is impressive. "Everything we want this program to be comes from the team, from the student-athletes," said Peskin. "Not a lot of coaches get to say that."
These inaugural team members, whose motto is "US before I" came to leave their mark, and in the process, they are creating a legacy for future generations of swimmers and divers to live up to and shape so they can leave their own marks. "We had a really good midseason meet last fall, where 49 student-athletes got lifetime bests and 99.4% of them got season best," said Kainer.
Brown said these early successes will make a difference in future swim/dive student-athletes and meets. "They all want to be on top of the board at the end of the year," he said. "Once we start building numbers in the program and get more competition inside the team going, it in turn makes them more of a challenge against other teams."
Being competitive with each other doesn't make them unsupportive of each other. "Not a single person goes unnoticed," said Tang. "We all shine in our own ways." A big part of why they shine is how they engage with everyone. "When we have prospective student-athletes and their families visit, one thing I always hear is how nice our student-athletes are, how they make the prospects feel like part of the team and that they matter," said Kainer.

A big part of why they shine is how they engage with everyone. "When we have prospective student-athletes and their families visit, one thing I always hear is how nice our studentathletes are, how they make the prospects feel like part of the team and that they matter," said Kainer.
USI is one of five public higher education institutions in Indiana with swim/dive teams, and only one of four that has both a men's and women's team. "I feel like USI going DI and starting a swimming/diving program is a really good recruiting tool for the University," said Brown. "Students who are looking for in-state tuition at a public institution, USI is now really good option." But it's not only in-state students the University wants on its team. "We can pull from Indiana, Ohio, Kentucky, Illinois and Missouri."
Incoming team members will be joining a family with some family traditions already established, such as movie nights, Saturday morning breakfasts after practice, pre-meet cheer and talons up. "We started doing this [fingers-thumb hand signal] at one of our earlier meets last season and it just stuck," said freshman Gabriel Groves '26, kinesiology major and men's sprint freestyle swimmer. Rhodenbaugh loves it too. "When we have a swimmer on the blocks the whole team stands behind their lane and holds up a talon. When they go off the blocks, we throw it down."
The big throw-down the coaches expect of every swim/dive student-athlete is to leave the program better than when they arrived. "That's the goal of every class every year," Kainer said. Beyond the program, it's the people who are most important. "We want to have good people on the team, but we want them to be even better people when they leave here."