Into the Woods

A Story of Collaboration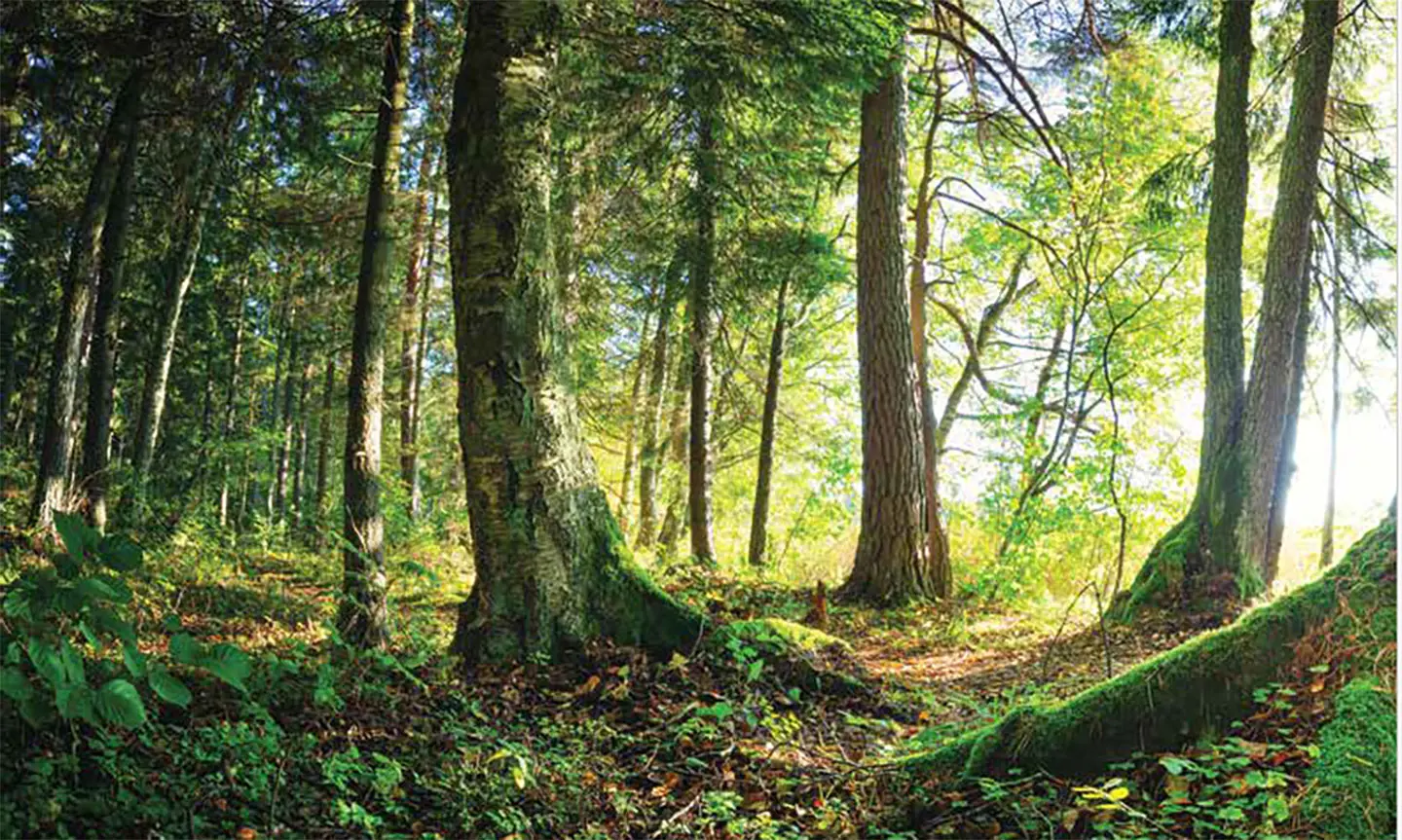 When Little Red Riding Hood entered the woods with a basket of goodies for her sick granny, all she found was a big, bad wolf. That was not the case for a small, determined team at Wesselman Woods Nature Preserve seeking help for its 50th Anniversary last year.
Spurred by Wesselman's Executive Director Zach Garcia, USI alumna Kristina Arwood '13, Director of Marketing and Community Engagement, tapped into her vast resources and connections from both her USI student days and as the former Marketing Coordinator for USI's College of Liberal Arts. "Wesselman Woods has such a small team, it's nearly impossible to do all that we needed to do with just staff members," she says.
Evansville's Wesselman Woods is the largest tract of virgin, old-growth forest (200 acres) within any city limits in the United States. Like any small nonprofit knows, things build up, projects fall behind and the need for fundraising increases. For five decades, artifacts, photographs and documents have been tucked away in less-than-ideal conditions, undocumented and out of sight.
"In 2020, I started pulling archived material out and putting them into a corner," Garcia says. "The 50th anniversary was going to be here any minute and we had to get a start on organizing these things."
Answering Arwood's call for help, a flock of USI faculty, from departments across campus, developed unique service-learning projects for a host of students, who excitedly pitched in to gain valuable experience and skills for future careers, while supporting the city's beloved woods.
---
The Archivist Extraordinaire
---
University Archives and Special Collections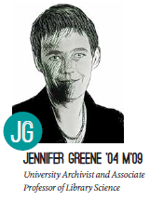 ---
Piles of backlogged stuff is a daunting task for anyone to deal with, but especially so for a small team busy with the day-to-day operations of their respective work at Wesselman Woods. Jennifer Greene, University Archivist and Associate Professor of Library Science, got them started by leading an archiving workshop for the preserve's staff. "I worked with Wesselman Woods staff to develop numbering and organization for the slides, negatives and prints," she says.
Greene brought in USI students to join a group of other students interning at Wesselman Woods; together they all managed to scan and describe 17,000 images. "We are holding digital archival copies of the scans for Wesselman Woods," she says, "but have transferred copies to them as well."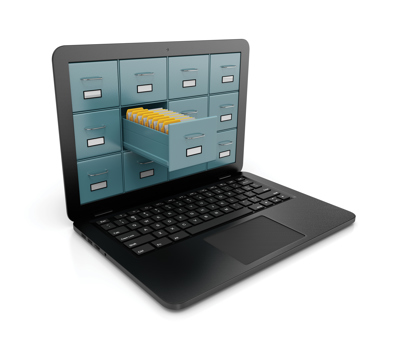 Garcia says they plan to put all the images online one day. "We are going to need a really big cloud service to host this massive library," he says.
Some of the archived material, however, can't be held in a cloud. "The park also has a large collection of organic artifacts (critters and such)," Greene says.
---
The Biofacts Expert
---
Biology Department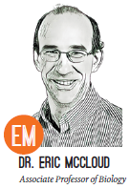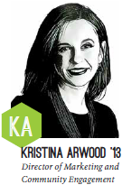 ---
Wesselman Woods has been collecting biological artifacts (biofacts) since it was founded in 1972. "We have everything ranging from taxidermy, to insects, to eggs," Garcia says. "Anything you can find in the forest, we probably have in our biofact collection."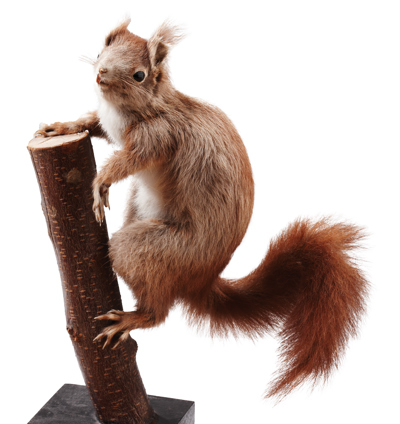 To help with it all, Greene called on USI colleague Dr. Eric McCloud, Associate Professor of Biology. He discovered the collection showed signs of wear; the worst was among the preserved animals. "None, or almost none, of their specimens had proper labels," he says, "and it is entirely possible some labels had become separated from the specimens. Fighting museum pests in pinned and stuffed specimens and fighting evaporation in specimens preserved in liquid are persistent jobs in any collection.
Maintaining organization is another—collections, like Christmas lights stored in a drawer, have a way of becoming jumbled over time." McCloud advised them on the storage and curation of their collections and discussed different kinds of storage options. He then located an industry standard vendor/manufacturer and had some email correspondence with the company to lay out the
---
The Nonprofit Champion
---
School of Graduate Studies

---
Howell Wetlands, Wesselman Woods' westside property, is a jewel in its own right. It is the largest urban wetlands in Indiana, replete with 35 acres of marshland, bald cypress slough, lowland hardwood forest and upland meadow—home to muskrats, beavers, herons and more. But it posed a problem for the nonprofit: it isn't as well known as the preserve, nor does it possess the same level of donations.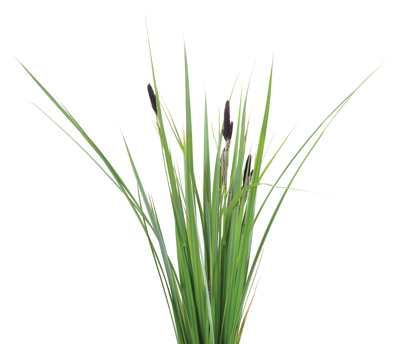 They needed a plan, and Dr. Trent Engbers, Associate Professor of Political Science and Director of the Master of Public Administration program, had just the team to provide it. "Wesselman Woods has had a long and important history as a nonprofit," he says, "but Howell Wetlands doesn't have the same level of support and infrastructure to build community volunteers and donors."
With a reputation for altruism and an entire program filled with graduate students studying fundraising and volunteer management, they set out to create a focused fundraising plan for Wesselman's to use for Howell Wetlands. "The students developed a fundraising plan," Engbers says. "They identified nine projects (e.g., social media campaign, donor cultivation strategy, annual fund appeal, grant writing, etc.) to support the organization."
Garcia was impressed. "They did a phenomenal job creating a whole fundraising packet for what we could do," he says. "It was so, so, so helpful for me, for those students and for our Director of Development, who was new to our organization."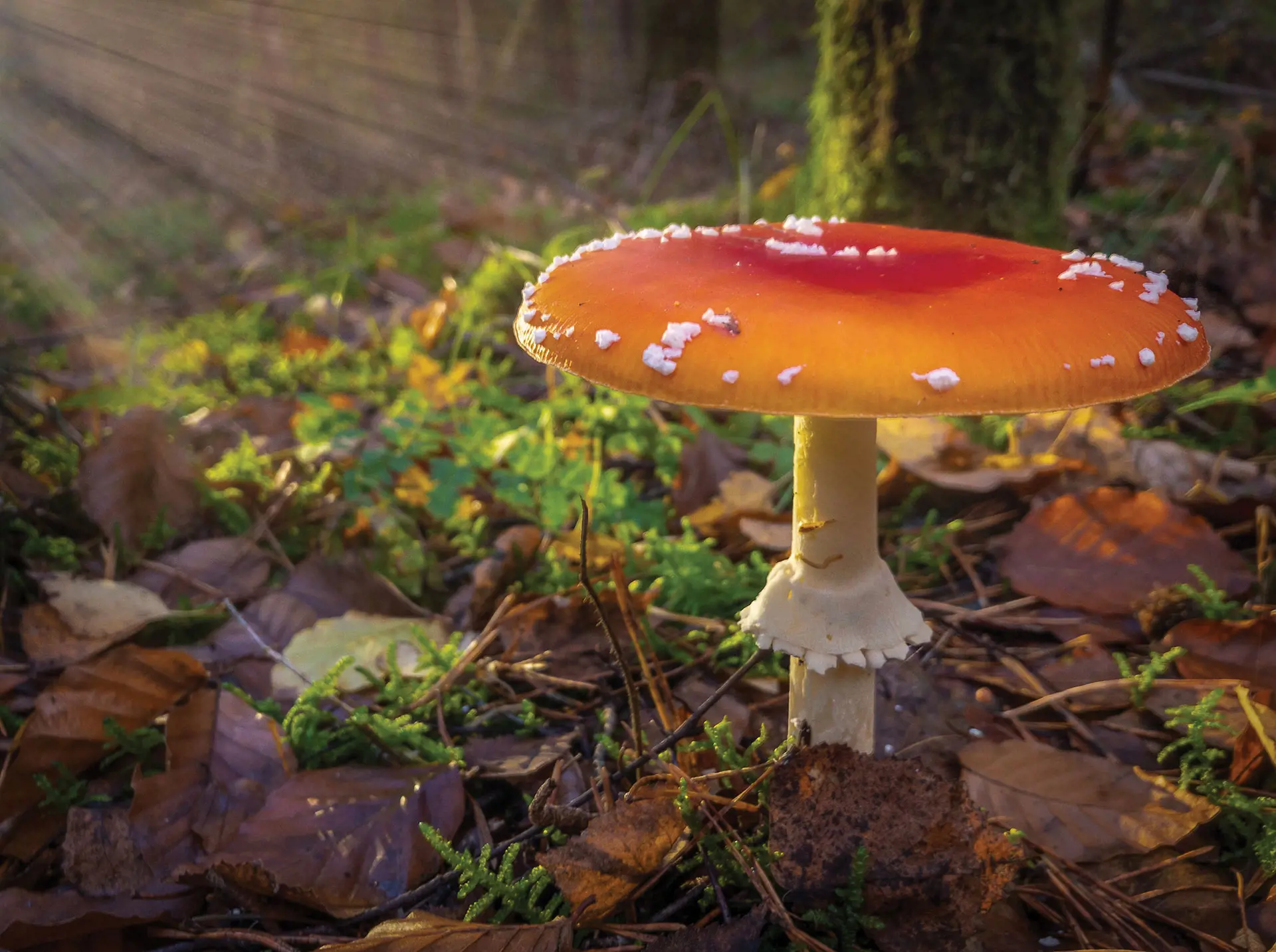 ---
The Ornithological Guru
---
Biology Department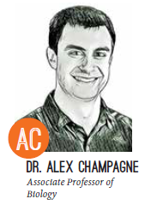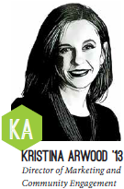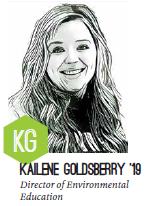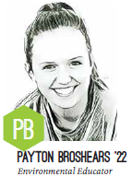 ---
As you can imagine, Wesselman Woods not only has a lot of birds, it has a lot of dead birds they have collected and frozen over the years for future educational purposes.Dr. Alex Champagne, Associate Professor of Biology, hosted a workshop held in one of the University's labs for the Wesselman Woods staff to learn to prepare bird specimens to help them curate their teaching and research collection.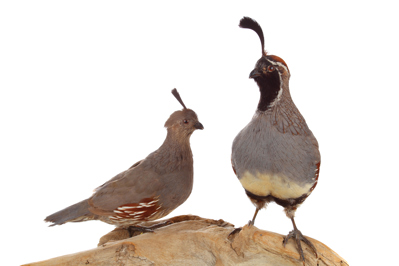 "Study skins are often used in educational programs to allow people to study features that require close inspection," he says. "For example, they might be used to demonstrate specific adaptations that animals have developed for their environment, such as a large beak to crack tough seeds, webbed feet for swimming."
Each staff member brought a dead bird to the bird-skin workshop. "Learning how to process or taxidermy these animals in-house gives us the skills to preserve these creatures without the heavy price tag of going to a taxidermist. We have found it difficult to pinpoint local individuals who can preserve the animals," says Arwood. "The stuffed birds become a part of our arsenal of educational tools—we use these biofacts when we do programs or outreach to show the public something they may not otherwise safely see up close."
As a result of Champagne's successful workshop, he was asked to join the nonprofit's Board of Directors. "He doesn't understand why everyone was so excited to have him. He is like a celebrity here," Garcia says. "The Indiana Master Naturalist classes he does for us are great. I am not a bird person, but he makes me a bird person."
---
The Herculean Historian
---
History Department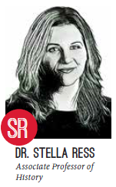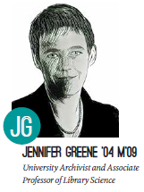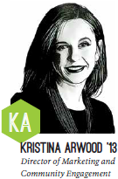 ---
Photos, old newsletters, old minutes from board meetings, old letters, old program guides, old end-of-year letters, you name it, Wesselman Woods still has it. "It's just so much stuff. It's a big hurdle getting it organized," Garcia says. "Everything you could imagine that an organization could save over time, we have."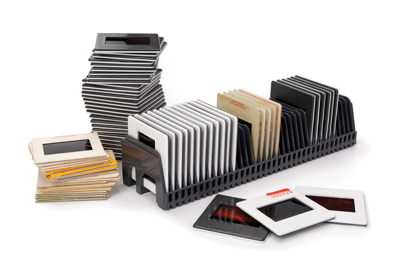 That is where Dr. Stella Ress, Associate Professor of History, created a service-learning project for her Introduction to Historical Administration students. They were trained on how to scan photographs using the appropriate measures and criteria, how to use computer software and equipment, how to input accurate metadata on each scan, as well as how to write and research a description of the item. The course project required students to write a reflective paper on their experience, the challenges they faced and how they overcame them, and how the project allowed them to attain or hone specific skills and knowledge to be used in their future careers.
"Each student committed at least 10 hours to on-site digitization, wrote descriptive metadata (which allows researchers to find those objects) for all scanned objects and scanned hundreds of slides and negatives," Ress says. "Ultimately, students scanned and wrote descriptive metadata for a good portion of the collection."
---
The Wondrous Woodworker
---
Art and Design Department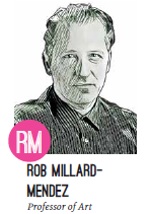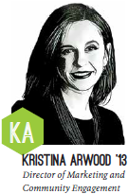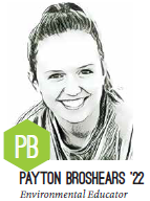 ---
Wesselman Woods' annual Wandering Owl event led Rob Millard-Mendez, Professor of Art, and his advanced woodworking class in search of discarded wood to transform into art. The wood they found was turned into beautiful, functional boxes auctioned off at the event. "Rob and his students collected wood from around the city that would have been thrown away—some of it included old boardwalks from Wesselman Woods that were too deteriorated.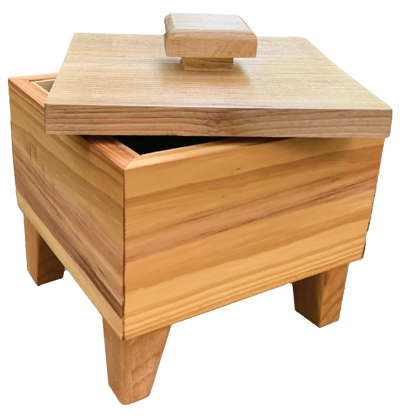 They spruced the wood up and turned it all into gorgeous boxes," Arwood says. Nearly every semester, Millard-Mendez's advanced wood students do an outreach/volunteer project as a resume-builder/giving back activity. "We made the boxes at the USI Art and Design wood studio," he says. "We used all recycled/repurposed materials to make the boxes, many of them included interesting details like hand cut dovetail joints."
Millard-Mendez and the students donated their creations to the silent auction of a fall fundraising event. "They sold like hotcakes," Arwood says. "We had a couple of people staking out the silent auction area to make sure they got the box they wanted."
---
The Adjudicating Artist
---
Faculty Emerita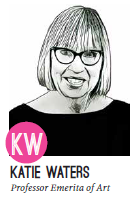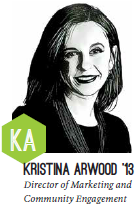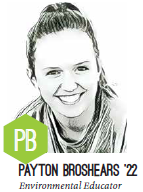 ---
The mix of art and science coming together in a nature preserve is not a novel idea in some larger cities, but it was a first for Wesselman Woods. Arwood and her student interns from Signature School came up with the idea of an art exhibit. "We really wanted to bring more art and humanities to Wesselman Woods, so this exhibition was a perfect way to do that," she says. "Plus, it got the community involved, which was an added bonus."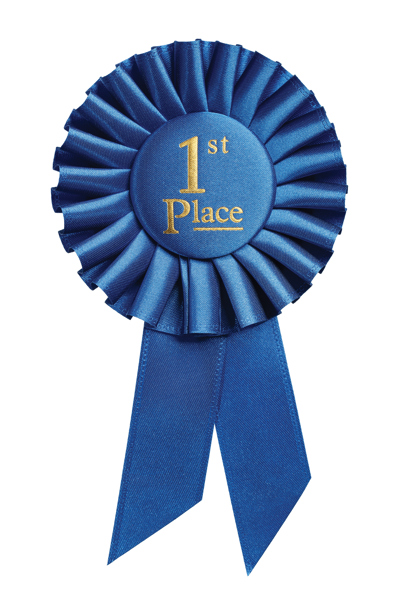 Arwood and fellow USI alumna and Wesselman Woods' Environmental Educator Payton Broshears '22, spearheaded the exhibition. They asked the renowned and esteemed Katie Waters, Professor Emerita of Art, whose work is displayed nationally, to jury the show, having judged more than 50 art shows in her professional career. This inaugural art show had over 40 entries submitted by 30 local artists. Each entry was judged on technique, construction and the artist's creative response to the theme: wildlife, nature and environmental issues of the Ohio River Valley bioregion.
"In an open exhibit such as this one," Waters says, "I selected works that represent the greatest number of participants and widest range of techniques and media. This is to show the public the depth and breadth of artistic talent in the community."
---
The Waxing Woodsman
---
Faculty Emeritus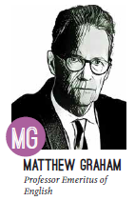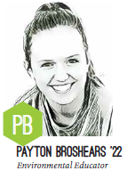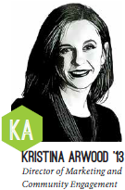 ---
Joining Waters in a different volunteer capacity is her husband, Matthew Graham, Professor Emeritus of English and 2020-2021 Indiana Poet Laureate. He is a member of Wesselman Woods' Wednesday Work Crew, where, along with a handful of other retired men, he removes invasive species, chops wood, maintains trails, repairs and paints buildings, and more.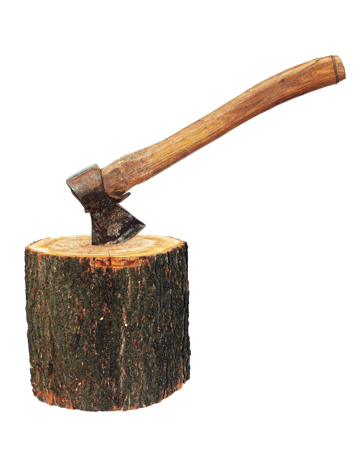 "I volunteer at Wesselman Woods because it is a special and important place and I get to work with interesting, committed and intelligent people who teach me something new about nature and environmental concerns every week," says Graham.
He loves the work and fellow crew members so much; he wrote a poem commemorating their comradery.
---
Fathers and Such
Old men ourselves now, retired volunteers
Shoveling mulch along the paths
Of a nature preserve,
We sometimes talk about our fathers.
The misunderstandings and conflicts,
The small hurts and slights that grow comical with time.
The puzzling indifference of time.
And sometimes we don't talk at all
Because we know the shadows of fathers can reach
As far as the shadows of these ancient trees
We work among.
Leaving us, for the most part,
In the dark as always.

– Matthew Graham
---
The Voracious Volunteers
---
USI Faculty Volunteers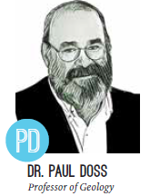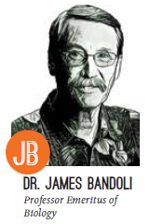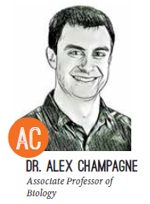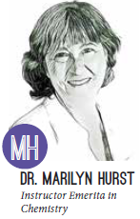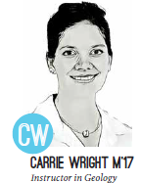 ---
USI's faculty are compelled to educate; on campus, off campus and in the field. Several current and emeriti faculty lend their expertise to Wesselman Woods sponsored Indiana Master Naturalist series, which is an Indiana Department of Natural Resources certification program. The educators' time is voluntary and their payment the reward of advancing others' knowledge about Indiana ecology. "The relationship we've had with USI for the Indiana Master Naturalist program has been going on since the '90s," says Garcia.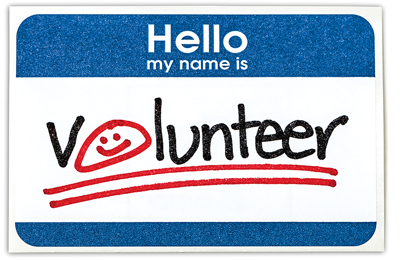 Dr. Paul Doss, Professor of Geology
Dr. Alex Champagne, Associate Professor of Biology
Carrie Wright M'17, Instructor in Geology
Dr. James Bandoli, Professor Emeritus of Biology
Dr. Marilyn Hurst, Instructor Emerita in Chemistry
Dr. Eric McCloud, Associate Professor of Biology
---
The Ardent Alumni
---
USI Alumni
---
The link between Wesselman Woods and USI continues as four of the 13 staff members are alumni.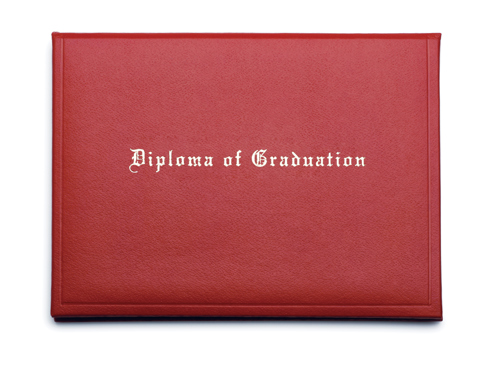 Kristina (Fitzgerald) Arwood '13, art, Director of Marketing and Community Engagement
Kailene Goldsberry '19, environmental science, Director of Environmental Education
Payton Broshears '22, art, world languages and cultures, Environmental Educator
Megan (Elleser) Rademacher '16, art, Marketing Associate