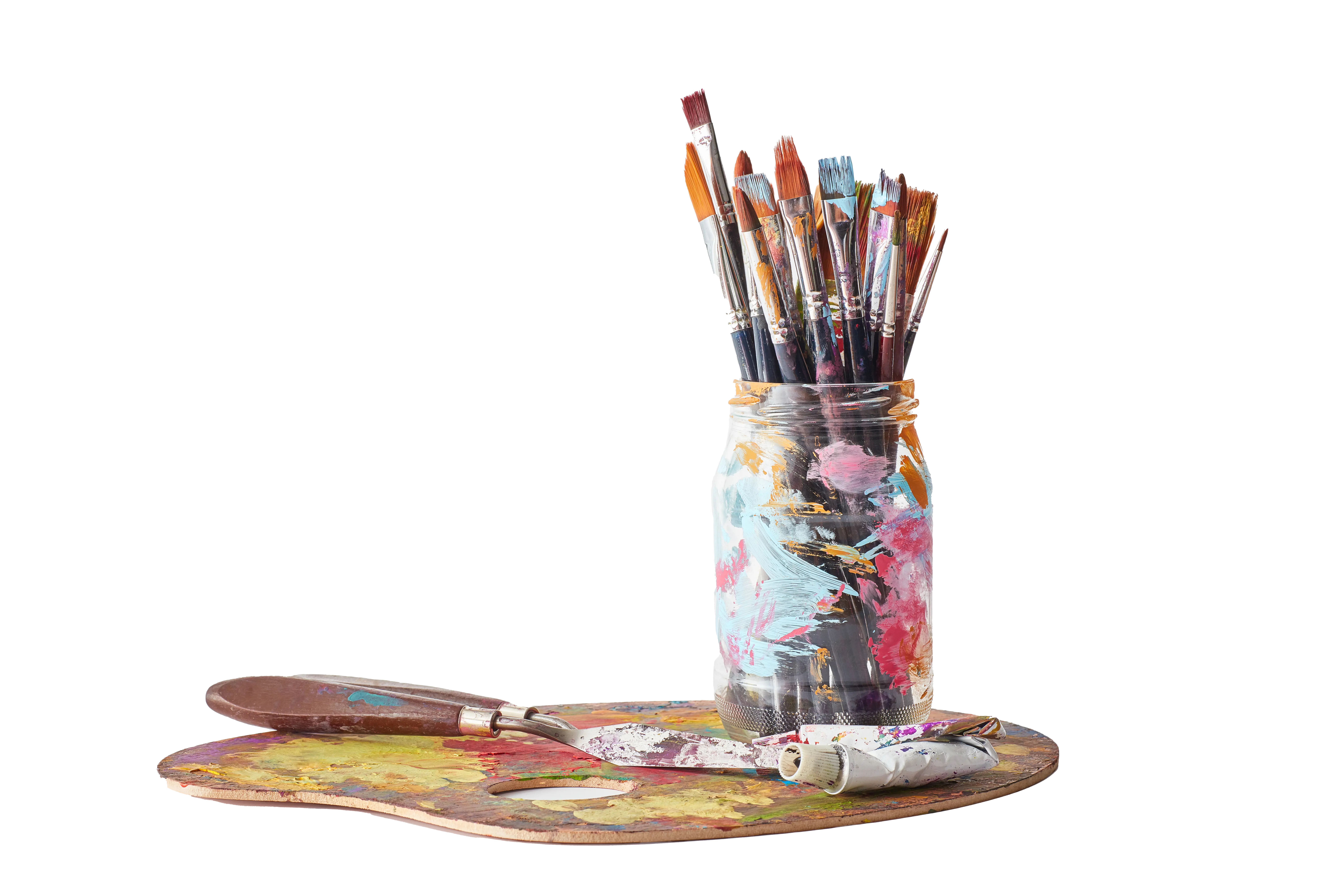 At the top of David L. Rice Library, in a quiet room with huge windows overlooking The Quad, hangs a new acquisition, the presidential portrait of Ronald S. Rochon, the University's fourth president. The tradition of each president having their portrait painted began in 1973 when Evansville's celebrated portraiture artist Frederick "Fred" Eilers was commissioned to paint USI's founding and first president, Dr. David L. Rice.
The portraits are historically underwritten by donors and friends of the institution, the first being Georgia Gabe, who remarked at the unveiling of Rice's painting, "I hope this gift will begin a tradition of displaying the portraits of the University's presidents in years to come."
A second image of Rice was painted by Edmund Brucker for the University's 25th anniversary (1992). The work was underwritten by the late C. Wayne Worthington and his wife, Betty Siemers Worthington; she would go on to finance three of the five presidential portraits: Rice, Rochon and third president Dr. Linda L. M. Bennett (2013).
Only the University's second president, Dr. H. Ray Hoops' portrait was not financed by a USI donor. His painting was funded by a trust established in 1983 through a bequest from Indiana artist W. Earl Beyer in memory of his parents. The trust is solely dedicated to financing presidential oil portraits for Indiana's colleges and universities. The year Hoops took office (1994) happened to be the year the University of Southern Indiana was 'next in line' to receive a painting. Indiana artist Jan Royce, a highly regarded Indianapolis artist, was selected.
Ironically, the artist—Mark Dillman—commissioned to paint Bennett in 2013 was mentored by Brucker at the John Herron School of Art and Design in Indianapolis. Royce was a faculty member there too, but later. The artist of Rochon's portrait is the only one not a Hoosier. Jacqueline Jasper is a native of Iowa. She got her start as a fashion illustrator who parlayed her career into an internationally renowned portrait artist.
The four official 40" x 30" presidential oil portraits hang in Rice Library's Ruth M. Kleymeyer Hall of Presidents, named in honor of her, a local librarian and generous donor of the University for more than 30 years, who said, "The library is the heart of the University." What better place for the paintings of presidents to hang but there.