---
December 9-15, 2023
---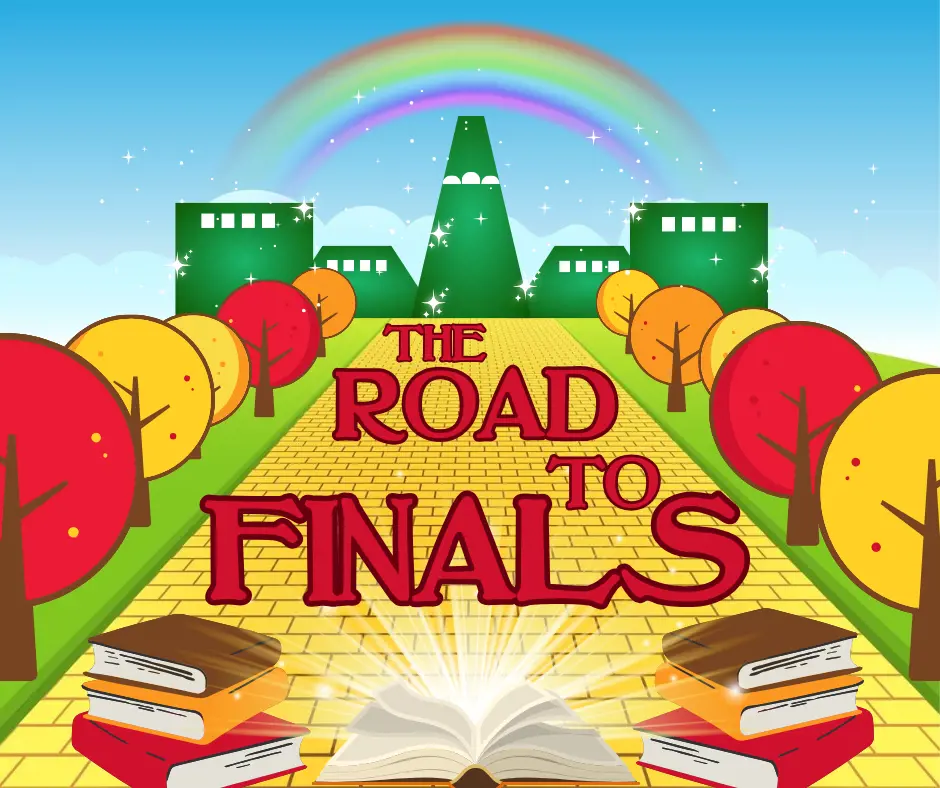 Exams? Work? Meetings? Oh, my! Your schedule may be jam packed, but USI offices and student organizations are providing some new and exciting campus programs to get you through Finals Week. Now is an excellent time to explore all of the academic services and student support offered across campus.
After all, there's no place like USI.
Important Dates: 
Campus Resource Links 
Ongoing Activities/Services
Advising Centers and Academic Skills | Utilize services within the Advising Centers and Academic Skills, including tutoring, the Writing Lab, and placement testing to prepare for finals. For more information and hours, contact the Advising Centers or Academic Skills.
David L. Rice Library | The Library offers real-time chat (coverage times vary), online services, study rooms, and research assistance now and up through finals. For more details, hours, and all services, visit the Library's website.

Study Spaces and Computer Labs | View all the available spaces on campus
Wellness Resources (Stress, self-care, sleep) | View on-campus and virtual wellness resources.
Recreation, Fitness, and Wellness Center | The RFWC will have free coloring supplies (crayons and coloring sheets) available at the RFWC front desk through Finals Week while supplies last.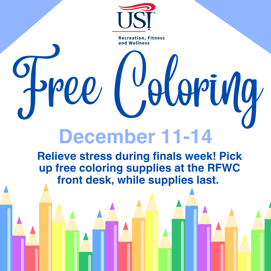 Campus Store |Make sure to return your books back to the campus store if you rented a book or you participated in Archie's Book Bundle. The deadline to return these books is the last day of finals (December 15)!
Students who need to return books will receive an email as a reminder! Learn more about Archie's Book Bundle and when to return your books here!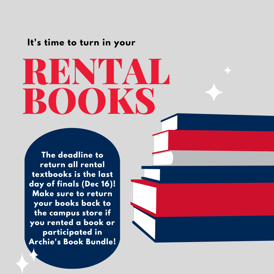 Off-Campus Events | Check out what's happening downtown EVV during the road to finals and finals week so you can take a break and get in the holiday spirit.