Study Teacher Education at USI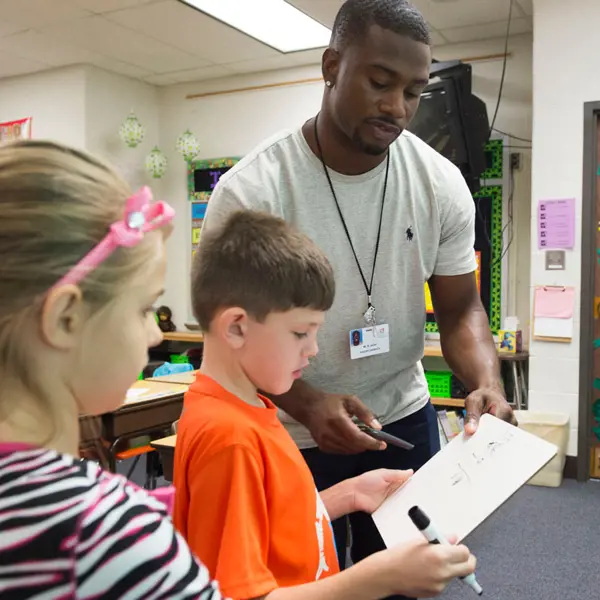 Teaching is a profession of practice, and the USI Teacher Education Department prepares practitioners to know and understand the communities in which they work, their students, their subject-area content and teaching methods. Throughout the coursework, teacher candidates will gain professional knowledge, skills and experiences to become highly effective practitioners. Students learn research-based pedagogical practices that promote well-being in diverse and global settings and to identify ways to support their own students.
Clinical practice provides robust opportunities to develop practitioners through expertly mentored experiences in the field and through pedagogically designed practical experiences. A clinically based approach gives teacher candidates the opportunity to integrate theory into practice, to develop and test classroom management and pedagogical skills, to hone their use of evidence in making professional decisions about practice, and to understand and integrate the standards of their professional community.
To provide feedback or ask questions to the USI Teacher Education Department please contact us. We look forward to hearing from you!