Study Engineering at University of Southern Indiana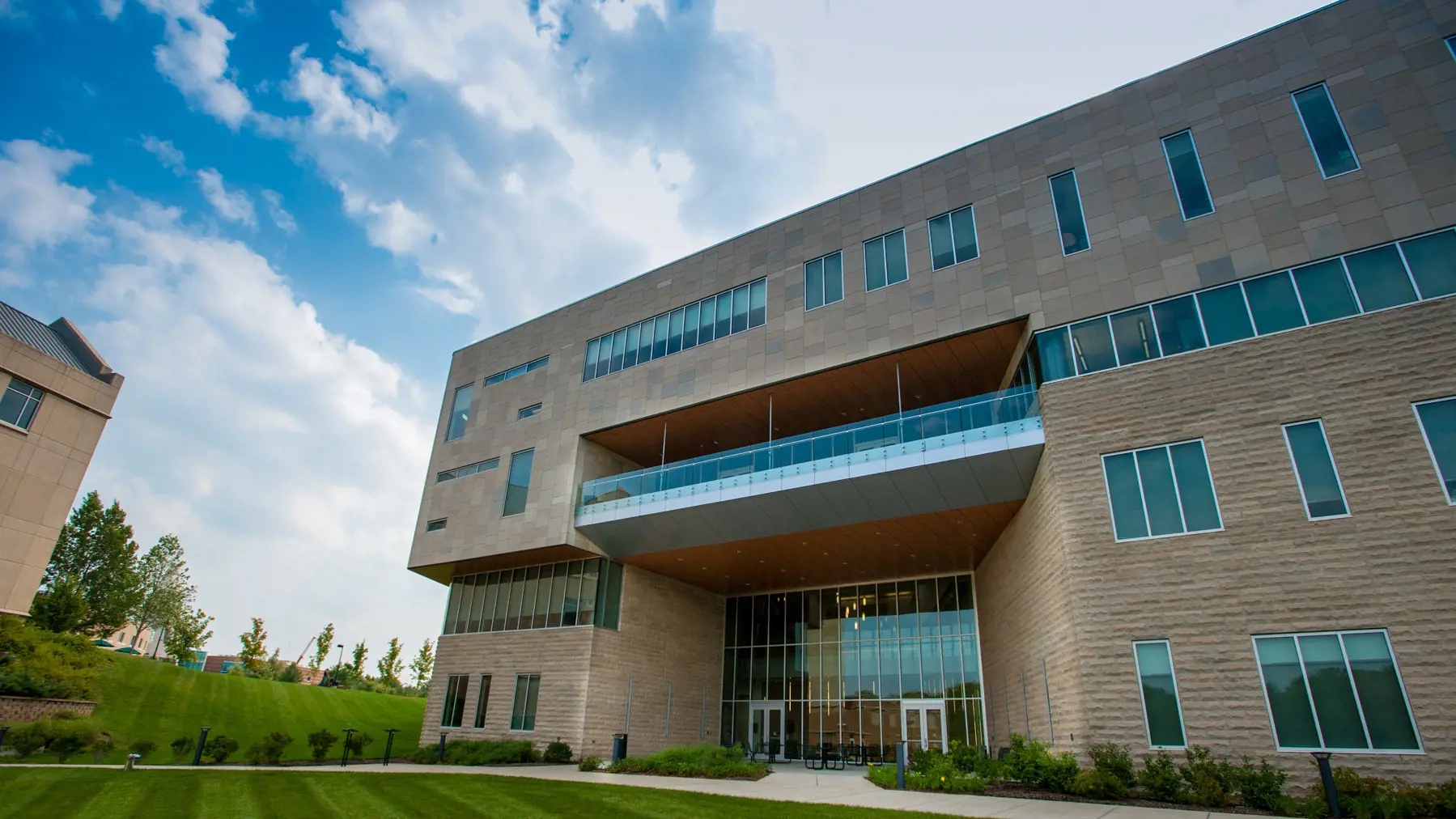 Prepare to be in demand.
At USI's Pott College of Science, Engineering, and Education you chart a path to the future with engineering disciplines in demand all over the world.
Your interest in problem-solving and aptitude in mathematics serve you well in the pursuit of your baccalaureate degree. The first two years of course-work provide a foundation for several disciplines, including general engineering, manufacturing engineering, mechanical engineering, civil engineering, and electrical engineering.
Technology degree programs, too.
Two avenues lead to a baccalaureate degree in technology disciplines, with less emphasis on math and more exposure to practical, hands-on experience. These are the Bachelor of Science in Manufacturing Engineering Technology and Bachelor of Science in industrial supervision.
See a listing of engineering programs and their requirements.
Our faculty work for you—and with you.
Professors devote themselves to your academic fulfillment, teaching both in the classroom and laboratory. Many have had careers in industry, so you get both theoretical and practical perspectives. Student-teacher interaction is a hallmark of learning here; class size is typically 24 students or fewer, and professors keep an open-door policy. Learn more about our engineering faculty.
Where graduates go to work.
The journey from student to professional practitioner can follow many paths. The College's graduates find employment in industries of all kinds. 
An ABET-accredited engineering degree from USI, allows a student to sit for the Fundamentals of Engineering (PE) exam. Depending on the state where you apply for licensure, you may need to work under a licensed engineer for a qualifying period (four years in Indiana) before you take the PE exam.   The university has not determined if students from other states need to meet additional requirements for employment in those states.
Apply your skills beyond the whiteboard.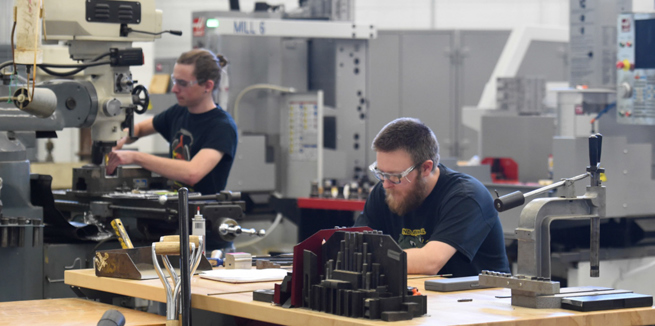 The University supports your success with investment in advanced facilities and equipment. Classes and labs take place primarily in the Business and Engineering Center, which serves both the Pott College of Science, Engineering, and Education and the Romain College of Business. This duality provides an ideal environment for collaboration between disciplines.
The Applied Engineering Center (AEC) houses a wealth of technology—machinery and equipment that enable you to go from ideation to creation. The equipment also serves the school's Center for Applied Research, which provides prototype design services to outside companies.
Have questions? Want to schedule a visit?
Our faculty welcome the chance to answer your questions and help you achieve your aspirations! 
---