Dr. Srishti Srivastava shares her successful involvement with the launch of Girls Who Code at USI, which is the first time that the Girls Who Code program has been brought to the University of Southern Indiana campus. The club was created by the Southwest Indiana STEM Resource Center and is sponsored in part by the Romain College of Business and the Pott College of Science, Engineering, and Education. The program has been made phenomenally successful by efforts provided by involved USI faculty, staff, and students. Special credit for assistance with creating and implementing the material goes to Dr. Srishti Srivastava, assistant professor of computer science at Romain College of Business, Stephanie Smith, master of social work student, Dana Tang, computer science alumni and an active MBA student at USI, and Jayne Tang, assistant director of IT Enterprise Solutions at USI.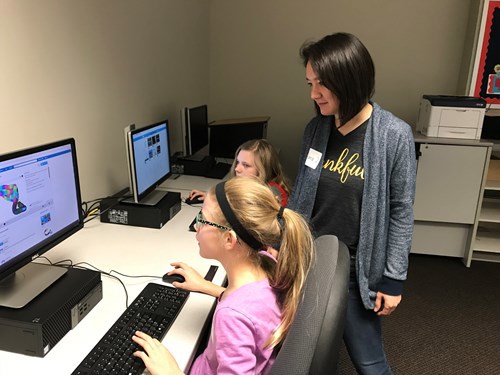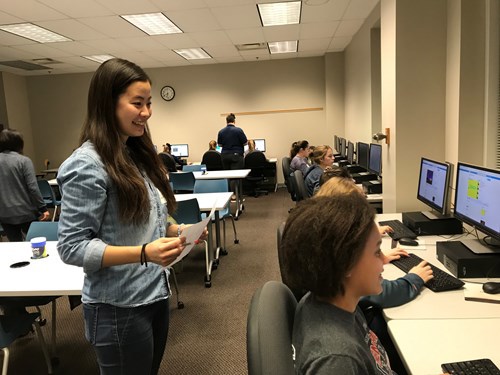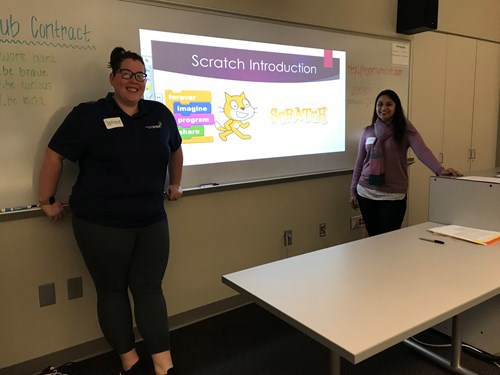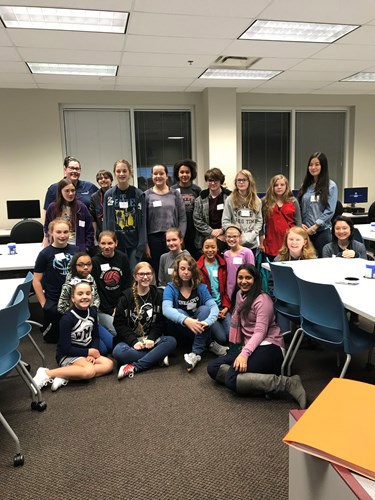 The club is in session for the Spring 2018 semester and will graduate 16 middle school girls representing three Indiana counties and seven schools. During the sessions, girls aged 11 to 13 complete a CS (Computer Science) Impact Project, where they use newly developed computer science skills to create a project based on their interests. To complete the project, Club members are learning core computer science concepts (loops, variables, conditionals, and functions) that form the basis for all computer programming languages. Along the way, members learn about teamwork, group communication skills, sharing their ideas in front of others, and how to give constructive feedback to peers. As a part of their learning each member creates an animation or a game in Scratch, a programming framework targeted toward first-time young programmers. The girls create a project based on their interests/hobbies, and are also able to share their creation with their friends and family.
About Girls Who Code
Girls Who Code is a national non-profit organization working to close the gender gap in technology and change the image of what a programmer looks like and does. With their 7-week Summer Immersion Program, 2-week specialized Campus Program, after-school Clubs, and a 13-book New York Times best-selling series, they are leading the movement to inspire, educate, and equip young women with the computing skills to pursue 21st century opportunities. By the end of the 2018 academic year, Girls Who Code will have reached over 50,000 girls in all 50 states and several U.S. territories. To join the movement or learn more, visit girlswhocode.com.
Published March 28, 2018