Unlock your leadership potential with USI's management degree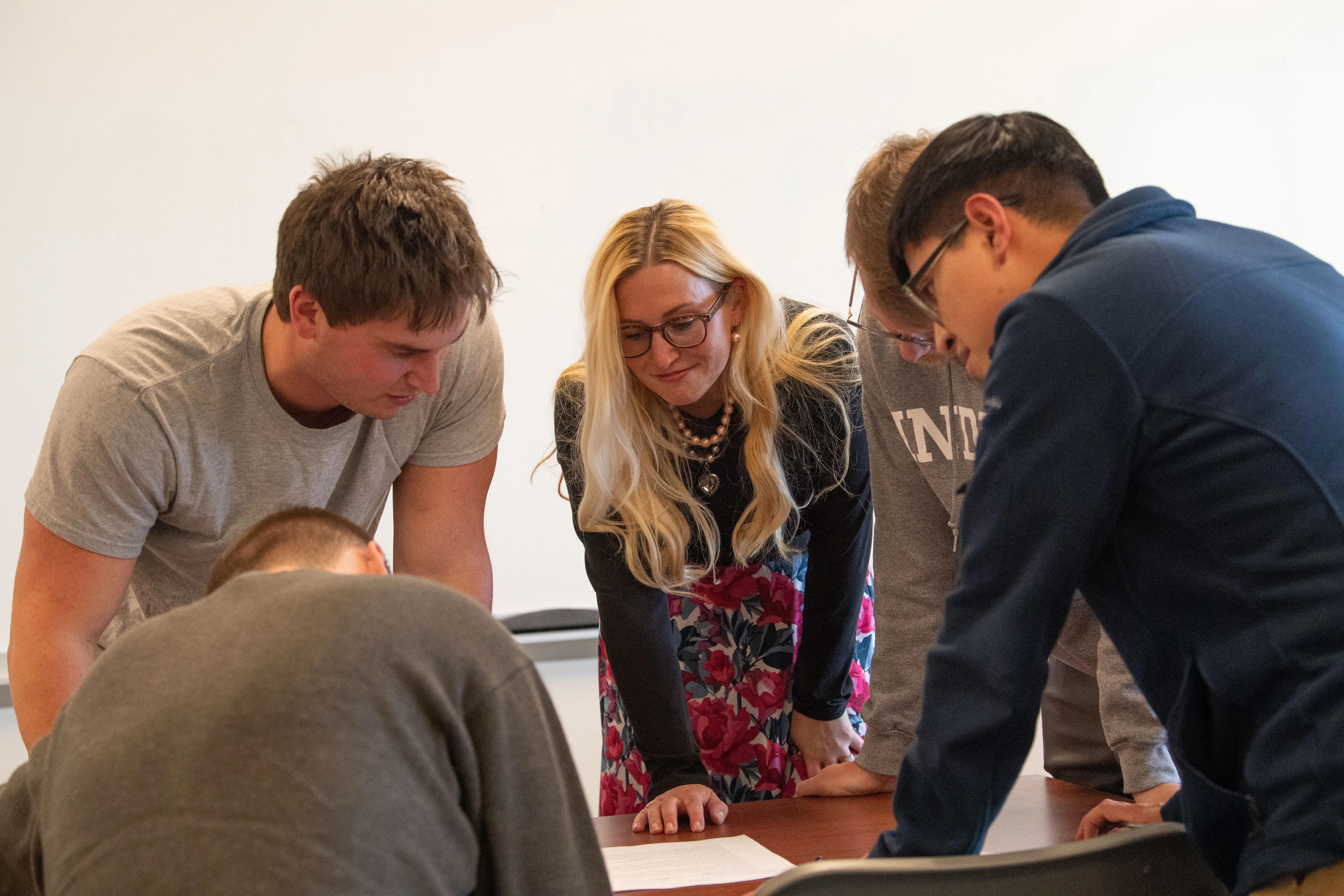 If you are interested in acquiring the skills essential to leading tomorrow's organizations and workforce, a bachelor's degree in management from the Romain College of Business will open the doors to a wide variety of managerial opportunities. Management skills are adaptable and can be utilized in nearly every sector of the economy.
Management classes at USI are creative, active and engaging, and our experienced faculty are here to support you every step of the way. You will study diverse areas of business, such as information systems, project management, business ethics, leadership, strategy, international business and human resource management. As a USI management graduate you are fully prepared for a successful career in both leading people and managing organizations – two crucial 21st century skills.
Customize your management major by getting certified in Innovation Management, Human Resource Management, or by following the General Management Track:
Innovation Management Certificate:
Entrepreneurship Ideation and Innovation (MNGT 352)
Entrepreneurial Feasibility Analysis (MNGT 353)
Strategic Entrepreneurship (MNGT 354)
Entrepreneurial Finance (FIN 335) or Small Business Consulting (MNGT 455)
Human Resource Management Certificate:
Human Resource Management (MNGT 341)
Wage & Salary Administration (MNGT 441)
Managing Diversity in Organizations (MNGT 444)
Training & Development (MNGT 442) or Collective Bargaining & Industrial Relations (MNGT 408)
Students can also choose a General Management track which contains 12 hours of Management Electives.
SHRM Academically Aligned

As of October 2021, University of Southern Indiana's HR concentration in the Management major is aligned with the Society for Human Resource Management's (SHRM) HR Curriculum Guidebook and Templates. Throughout the world, over 500 programs in approximately 425 educational institutions have been acknowledged by SHRM as being in alignment with its suggested guides and templates. The HR Curriculum Guidebook and Templates were developed by SHRM to define the minimum HR content areas that should be studied by HR students at the undergraduate and graduate levels. The guidelines -- created in 2006 and revalidated in 2010, 2013 and 2017 -- are part of SHRM's Academic Initiative to define HR education standards taught in university business schools and help universities develop degree programs that follow these standards.
As a result, our students have the opportunity to take the SHRM-CP exam during their senior year if they meet SHRM's student eligibility criteria. Obtaining the SHRM-CP credential demonstrates that students have the necessary knowledge and experience to become successful HR professionals.
Ready to get started?
To find out how USI's management program can prepare you for career success and graduate school opportunities, contact USI Admissions at 800-467-1965 .