How Technology Serves Business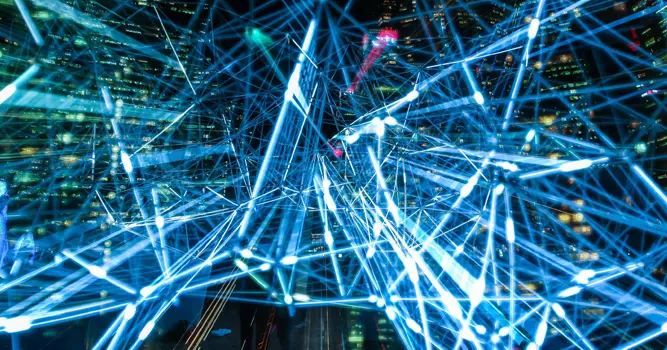 When you study CIS at Romain College of Business, you learn how businesses use computer-based systems to solve problems and create opportunities. Careers in this field offer above-average employment potential; the U.S. Department of Labor expects computer and information technology occupations to grow by twice the national average for all careers (2016 to 2026).
With your degree in CIS, you have skills that are in demand—and a foundation for success in practically any industry you choose, anywhere in the world.
"USI graduates in CIS work at the epicenter of change. They don't just watch things happen—they make things happen." 
- Dr. Jennifer Williams, Professor of Computer Information Systems
CIS or Computer Science (CS): Which is right for you?
The study of computer information systems (CIS) focuses on how computer-based technology makes businesses efficient, productive and profitable. Computer science (CS) involves the development of software across all kinds of applications, not necessarily for business. If you like solving business challenges, consider CIS. If your interest is writing code for software, look into CS.
Prepare for big things.
As a student in CIS, you cultivate a problem-solving perspective with critical thinking. You collaborate with peers and practice communicating ideas with clarity. And you have the opportunity to learn from IT professionals in business and industry. Your study of CIS includes cybersecurity, data analytics, enterprise web development, application development and information systems management.
Compared to many schools, class sizes at the Romain College of Business are typically smaller. You receive individualized attention in the classroom when you need it. Instructors here are dedicated to teaching—they keep an open-door policy and make time to listen and help.
Study at the forefront of today's CIS challenges.
The digital age has intensified industry's appetite for talent, especially in cybersecurity and data analytics for business; USI offers certificate programs in both. Learn from leading thinkers in these arenas and gain practical experience with tools used by the world's top companies.
Cybersecurity: the 21st century's name for defense.
Anything connected to the Internet represents a security risk. Learn what makes information systems vulnerable to attack and how organizations can prevent and mitigate the risks. From the Cybersecurity Operations Center (SOC), an around-the-clock learning lab, you monitor actual threats to the University's network and become familiar with how IT professionals thwart attacks. We even have a certificate in cybersecurity.
Data analytics: Read the stories in the numbers.
Information presents untold opportunities for those who know how to use it. The Data Analytics for Business Certificate emphasizes "data analytics for all" to make concepts accessible for ready application to business. You start with learning to communicate insights through visualization and storytelling. You build on this with automated machine learning to predict the future. And you get into the essentials of collecting and prepping data for use.
Along the way you work with tools that are industry standards: Tableau, Datarobot and Alteryx. As a graduate, you are prepared to put your know-how to good use in any company eager for competitive insight.
Place the capstone on your studies.
As you approach the conclusion of your undergraduate studies in CIS, you and your team tackle an actual business problem. You consult with the company to understand the issue and collaborate on a solution. You present your ideas to the client and members of the IT Alliance advisory board for evaluation.

The Romain College of Business at the University of Southern Indiana is accredited by The Association to Advance Collegiate Schools of Business (AACSB International). AACSB Accreditation represents the highest standard of achievement for business schools worldwide. Less than 6% of business schools worldwide granting business degrees have earned AACSB Accreditation.