USI's business administration degree gets results in the job market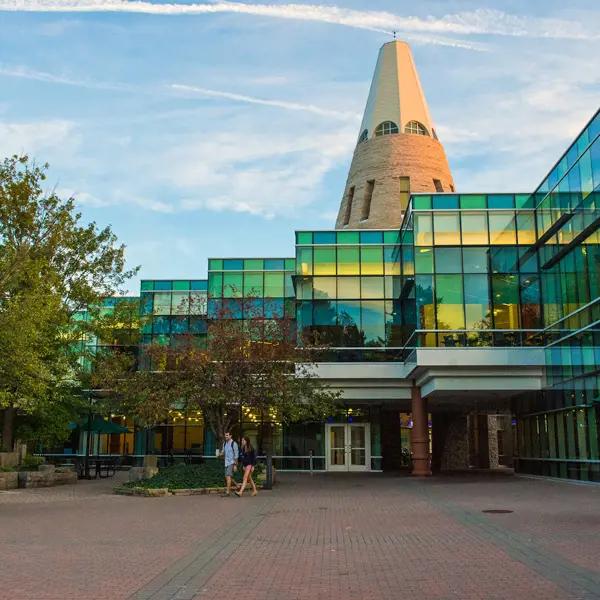 A bachelor's degree in business administration (BUAD) is both practical and versatile in today's global job market. Our program emphasizes practical knowledge. Business administration courses are challenging and engaging while developing marketable business skills that employers seek. You'll explore all areas of business:
Management
Marketing
Economics
Finance
Computer Information Systems
Accounting
Communications
Law
Customize your experience by pursuing your area of interest:
Online BUAD program
In addition to offering on-campus courses, the BUAD program offers an online option. This track is perfect for working adults looking to earn a bachelor's degree on their own time. Students have the ability to transfer in prior credits as well as receive credits for life and career experience through Prior Learning Assessment (PLA). Find out more about the online experience here.
Still haven't declared a major?
If you are unsure of choosing a specific business major, we encourage you to start in the Business Administration major. The business core will expose you to various business disciplines. You can stay with the broad foundation of Business Administration or narrow your focus to another business major.
Agribusiness

Everything has a business side, and that includes agriculture. Agriculture is more than just the family farm. It touches every part of the food supply chain, from the field to the dinner table. It plays a major role in other industries, like apparel and furniture manufacturing. Many of our business students' careers will touch one or more of these industries–sales, financing, marketing products and services, and accounting. Read more about Romain College's visionary agribusiness classes.
Business administration and entrepreneurship go hand in hand, and at Romain College, an entrepreneurial mindset is fostered and encouraged. Students of all disciplines can earn a minor in entrepreneurship; it changes how people in many different fields look at things. This initiative focuses on three areas: entrepreneurial education, entrepreneurial engagement, and entrepreneurial outcomes. The goal is to help foster an entrepreneurial community of innovative thought, openness to new ideas, interdisciplinary collaborations, and continual entrepreneurial mindset development.
Ready to get started?
To find out how USI's business administration program can prepare you for career success and graduate school opportunities, contact USI Admissions at 800-467-1965 .