To set up your mobile device   (a short video walking through this process is available)

1. Login to USI by going to https://weblogin.usi.edu
2. After logging into your account, you will be prompted to set up Multifactor Authentication. Select "setup" on Okta Verify to configure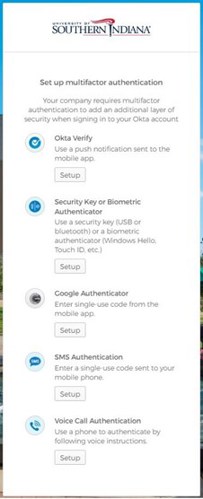 3. Select your mobile device type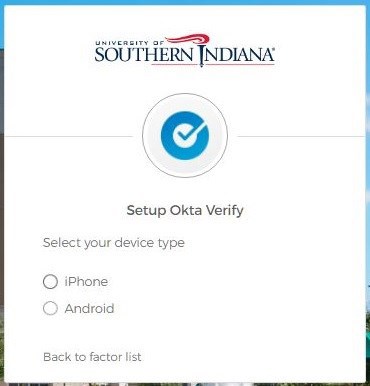 4. From your mobile device, download the Okta Verify app from the App Store or Google Play.
5. Launch the Okta Verify app 
a. Click "add account"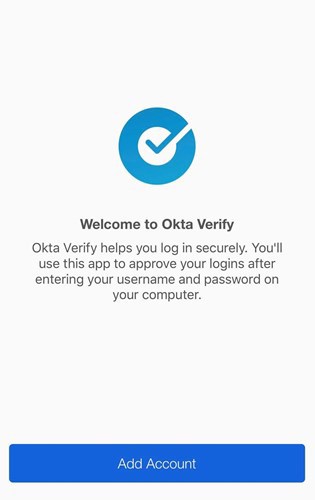 b. Click "Continue"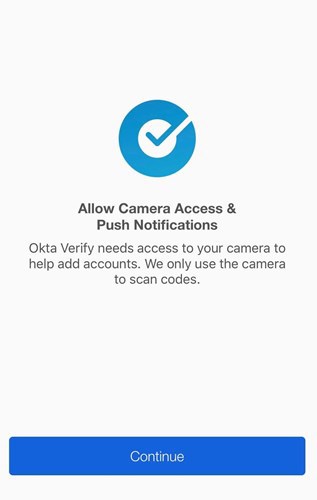 c. When prompted, allow push notifications and access to camera
6. From your mobile device, scan the QR code visible on your computer.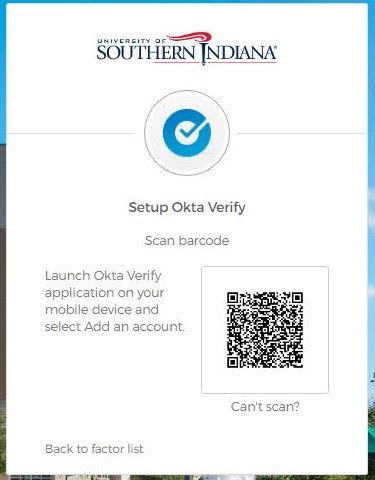 Your mobile device is now set up for MFA.
1. On your next login to myUSI or Office 365, you will be prompted with "Send Push" to the Okta Verify App.  You can choose to select one or both of the checkboxes.  Click on the Send Push button.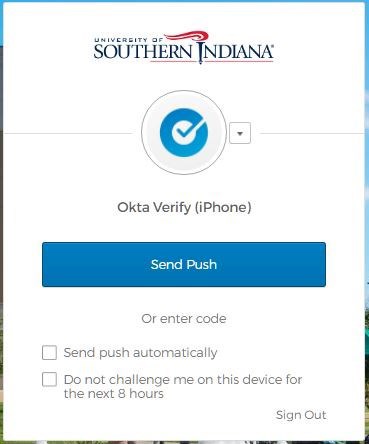 2. On your mobile device you should receive a notification to approve the login.  Pay attention to where this is coming from and never approve a request that you didn't initiate.