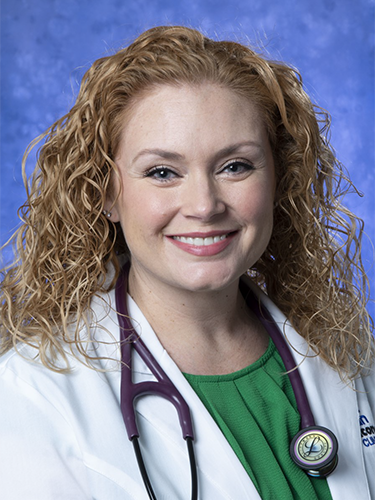 Two students in the Family Nurse Practitioner program completed a pilot continuing education program that focused on reducing health disparities in the United States.

Before earning their NP degrees in July 2022, Nancy Livingston and Samantha Sollman were invited to participate in the Virtual Mini Academy: Health Equity Training, offered by Sigma Theta Tau International Honor Society of Nursing.

Sollman, who previously earned her Bachelor of Science in Nursing degree from USI in 2019, said the 10-week program focused on how to incorporate equity in healthcare settings. "We participated in two video conferences to openly discuss thoughts and ideas regarding the educational information," she said. "Some of the weekly educational pieces included demystifying and disrupting bias, discovery of personal values and the value of belonging and the power of empathy."

Livingston has worked as a registered nurse at IU Health Bloomington for 10 years. "I was pleased to be able to participate in Sigma's pilot program for health equity to help reduce the number of disparities that innately exist in health care in America," she said. "The course encourages nurses and providers to not only examine the health system, but also themselves and any biases and preconceived notions that they may have brought to their practice in a safe and open environment."

Applications are currently being accepted through November 23 for the next Virtual Mini Academy: Health Equity Training. Click here to learn more.